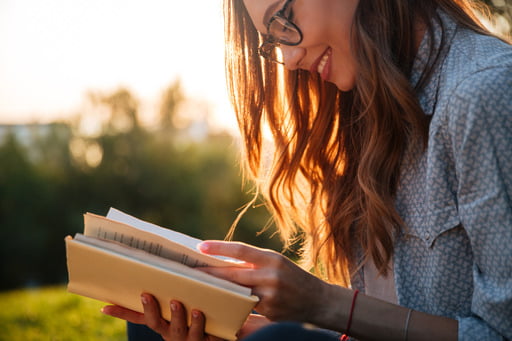 They say one is only as good as they are 'read'. But how true does this statement go? So far, it's been proven beyond reasonable doubt that it makes sense and resonates with a lot of people. How so? Easy! The more one reads, the better they are able to handle different situations in life. And this gets proven because even with all these changes and technology on the rise, reading remains a hobby and a life skill essential for almost everyone.
In celebration of reading and what it means for the world of literacy, we have compiled the top 20 books that you definitely have to check out before the year ends. And, if you thought that you read a lot, well, after looking at this list you may change your opinion.
List of the Top 20 Books to Check Out Before the Year Ends
To make it easy for you to identify the books that make sense to you or are of interest, we have decided to split the list into several categories. Get ready to select books that strike your interest from the following categories:
The Top Non-Fiction Books of 2019
The Top Fiction Books of 2019
The Top Young Adult Fiction Books of 2019
The Top Thrillers of 2019
The Top Essay Books of 2019
The Top Graphic Novels of 2019
Now, let us take a closer look at each category listing the books that stand out the most in each group.
The Top Non-Fiction Books of 2019
Under this category, there are the best books made up of true stories. This is a category for anyone who loves reading factual write-ups.
1. This is Shakespeare
In this book, Emma Smith swiftly puts pen on paper to look into the man behind most of our literature reads. Whereas most of us are used to William Shakespeare as the best there is in terms of sonnets and old love stories, few of us have taken the time to understand the genius behind such works. In this book, Smith takes a deeper look into the world-acclaimed author and poet. You won't want to put it down once you begin. That's how good the book is.
2. What Dementia Teaches Us about Love
This is a heartbreaking as well as spiritually uplifting read that's been brilliantly written by Nicci Gerrard. This book is a true journal inspired by real-life events of taking care of a loved one who barely knows or remembers who you are. Get ready to learn more about the author's father as well as their family dynamics as they care for their loved one. At the end of it all, you will have relearned the meaning of love and care.
3. Furious Hours: Murder, Fraud, and the Last Trial of Harper Lee
If you're ready to become an emotional mess, then this is your next read, your top read before 2019 comes to an end. Caped as New York Times Best Seller, this is a story of love, loss, justice and all other morals woven together. A compelling read that will have you turning the pages from start to finish. Casey Cep dug deep to come out with the right words and they are put together in such a way that you will find yourself on a personal level with everyone tied to the protagonist – Harper lee.
4. The Librarian of Auschwitz
While most stories out of Auschwitz are filled with horror, dismay, anguish and hatred, this book brings in a rarely explored emotion. Written by Antonio Iturbe and translated by Lilit Thwaites, The Librarian of Auschwitz is based on the life and experiences of Dita Kraus, a librarian who did her best to keep the good books in circulation during Holocaust. It will leave you joyful as she triumphs in small actions.
The Top Literary Fiction Books of 2019
Under this category are some of the top literary fiction books of 2019. For the avid reader who requires a gripping story from cover to cover.
5. Where the Crawdads Sing
This novel is Delia Owens' first novel, but that doesn't take anything from her exceptional writing. The book has already been recognized as a New York Times Bestseller and tells a painfully beautiful story that celebrates the coming-of-age issue. The novel identifies as a mystery, murder and nature with all genres beautifully linked.
6. Daisy Jones & The Six
This novel by Taylor Jenkins tells the story of Daisy, a girl who's based in L.A. in the late '60s. It's not your typical coming-of-age read. Daisy 'links up' with Billy Dunne the leader of a famous band known as The Six. From there, the two become what is referred to a 'power couple' in today's street language. They lead the band through the most, becoming popular with each tour. The rest will leave the readers pinning for more.
7. The Familiars
This novel by Stacey Halls explores the power of women. It's a tale that explores womanhood, witchcraft and a lot more between the lines. There is a lot of fighting and rebelling against the powers that lead at that time. If you love change and women who aren't afraid of discovering who they are in a patriarchal society, then this book is for you.
8. The Dreamers
This is one of those books that harbors on spooky scenes. With a gripping storyline, it's more than enough to leave any college student or parent with a child of college-going-age on the edge, literally. Get it for your entertainment and most importantly, to stimulate the intellect in you.
The Top Young Adult Fiction Books of 2019
9. Two Can Keep A Secret
This is Karen McManus' second novel and oh boy, what a read! This book is centered on the murders of the two homecoming queens that were killed five years back. And it seems like the killer is back and ready to strike again.
10. How to Make Friends with the Dark
Based on the premise that we're all afraid of the dark, this book tells the tale of Tiger who must now go in foster care after the death of her mother. Written by Kathleen Glasgow, this novel helps young adults to better understand the effects of losing a loved one.
11. The Last Voyage of Poe Blythe
Following the success of her best-selling Matched Trilogy, author Ally Condie had to deliver yet again and she did. This is one intriguing novel that explores the journey following the passing of a loved one. Through the story, you learn what it means to live and survive the death of a loved one.
The Top Thrillers of 2019
This category has books for anyone whose brain lives for stimulation
12. The Night Before
This novel has been described as 'wonderfully tense,' 'impossible to put down,' 'addictive,' and more. Written by Wendy Walker, it's the story that deserves to be told through the hours of any thrill seeker. Be ready for an adrenaline-filled read that will leave your hairs upright!
13. The Outsider
This novel is an interesting read about the corpse of an eleven-year-old boy who is found murdered in the neighborhood. The fingerprints pulled off of his corpse point to Terry Maitland who is the coach of the kids' league, a husband, father and teacher. What follows next tears the town apart due to difference in opinions.
14. The Stranger Diaries
This book by Elly Griffiths is an excellent find for anyone seeking to enjoy a read that will keep them on their toes right till the end. Start reading it right away for some goose-bumps and scary moments.
The Top Essay Books of 2019
It's easy to overlook essay books and not read them at all. But as the saying goes: "knowledge is wealth." So, here we go:
15. The Source of Self-Regard
Written by Toni Morrison, these selected essays, speeches and Meditations are full of elegance and literary prowess. The book is separated into three parts making it easier for anyone to read. Thus, if you're interested in a mind-ogling book, this is the one.
16. The Collected Schizophrenias
This is an intimately written novel that addresses Schizophrenias and what it means living with the effects of a chronic mental illness. If you're ready and willing to be schooled, then get yourself a copy of this book.
17. Thick: And Other Essays
This is a great read by Tressie McMillan Cottom that's more than enough to get you to change your mind about essay books. The essays in Thick are intriguing enough to get you reading once again.
The Top Graphic Novels of 2019
This section has novels for those who dare to go beyond what is mostly described as 'normal.' If you love superheroes, then check out the following titles:
18. Daredevil by Chip Zdarsky Vol. 1: Know Fear
This is one enthralling read. Another great work from the Marvel Studios, it explores Daredevil in a new light. Is Matt Murdock the same in this new installation by Chip Zdarsky? Read this book to find the answer by yourself.
19. Before They Were Authors: Famous Writers as Kids
Elizabeth Haidle is one creative writer who dares to go back to the lives of writers to explore who they were before they became writers. Get this book if you would like to see the childhoods of some popular writers including J.K. Rowling, Dr Maya Angelou and C.S. Lewis.
20. Mister Miracle
Written by Tom King and Mitch Gerads, this book explores a superhero that can never be confined. His name is Scott Free and he's a global celebrity. A great read for anyone looking for a book that will leave them believing in superpowers once again.
A Top Blog to Check Out While Reading Your Books
And when you have read all these top books to your heart's content, you can move on to one of the best blogs of 2019. The FileWhopper blog has more than enough articles to teach you about technical products, services as well as internet-based products. If you are interested in learning more about ICT and products related to your use of the net, then check out the detailed articles on the FileWhopper blog. In case you would like to share your softcopy or eBooks, you can also get a solution provided by FileWhopper. Easily share all your digital books online and get a link to share with those you would like to download and read the books. Easily send as much as 1TB of pdfs.