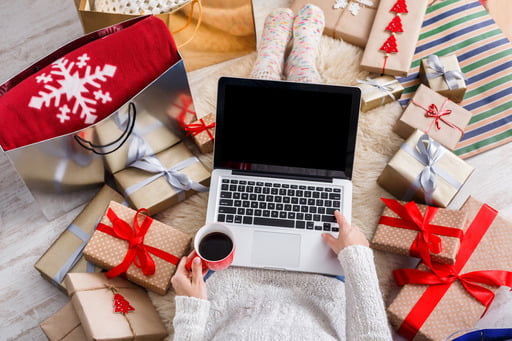 2020 is finally coming to an end. With all the happenings of this 'eventful' year, it wouldn't hurt if you put a smile on someone's face. At a time when everyone is trying to stay home and keep safe, it's counterintuitive to expose your loved ones to COVID-19 by sending gifts that must be physically delivered.
Rather, you can choose to send a streaming service subscription to a loved one as a way of keeping them busy throughout the end-of-year holidays. If grandparents have been far away from the kids for so long, you can decide to record valuable family moments of the kids and send the video online. We have rounded up five thoughtful digital gifts that you can send to your loved ones without the need for packaging, postage, or any physical interaction.
5 Great Digital Presents You Can Send Right Now
1. An Online Course
What other feeling is greater than nudging someone towards achieving their goals? Okay, we're exaggerating—but the feeling is so incredible. You can get your friend or relative an all-access pass on MasterClass so that they can learn from the top names across a variety of industries. If you know a music lover, you can choose to pay for a guitar class subscription on Playground Sessions. If you prefer to make a collection of some cool masterclasses to send them as a folder, who knows, that might just be the best gift they've ever received. Don't worry about the size of the folder—you can use FileWhopper to transfer a file or folder of ANY size online without having to pay for a subscription plan. So, your recipient can easily download the content and watch it later when they're offline.
2. A Streaming Service Subscription
There's hardly anyone who wouldn't treasure a Disney+, Netflix, Pandora, Hulu, or HBO GO subscription. The Disney+ subscription package typically includes Hulu shows, ESPN, and exclusive Disney movies. If your recipient is a music lover, you can choose to remove the ads from their Pandora account by paying for an upgrade. There are no restrictions on what you can give. If your recipient prefers Spotify, Hulu, or some other streaming service you're aware of, don't hesitate to make their day.
3. A Donation in Their Honor
Many non-profit organizations allow you to make online donations on people's behalf. All you need do is to find an organization you both care about, donate to a cause you both care about, and send them the receipt. Whether you choose to start a fundraiser in their honor or decide to make a donation to any project on GlobalGiving, you don't need a delivery service for your gift.
4. A Subscription to a Mental Health or Meditation App
Sending a Calm or Headspace gift card might just be the most thoughtful gift to give after such a traumatic year. The pandemic caused so much pressure and even losses, so it would be great to help a friend relax and feel better in the long term. If you're willing to make a long-term investment in your loved one's health, you can choose to pay a subscription for online therapy.
5. The Gift of Your Time and Love
This simple gift may be the most thoughtful of all. While you are free to host family meetings over Zoom, Google Hangouts, or WhatsApp, most parents and grandparents would prefer recordings that can serve as memorabilia. Moreover, this is a very simple way to treasure and preserve your family's precious moments and memories. You can make a slideshow of great memories together, and you can make the result even more personal by using an old childhood video. And who says you can't record an original video or even share a folder full of wonderful memories?
In the past, it was impossible to send these kinds of large videos online. However, today, you can use FileWhopper to send large files and folders of any size. If the size of the video recording or folder you want to send is below 5 GB, you can transfer it for free as a first-time user. The platform ensures top security by encrypting your files with unique IDs and passwords. Only you and your recipient(s) have access to the contents of your transfer. If you're looking for the best way to send large files online, FileWhopper is the go-to platform.
Conclusion
While it might be impossible to visit your friends and family this holiday, you can still send digital gifts that don't require physical travel or shipping. Whether you prefer to give a subscription package for Netflix or pay for a masterclass, there are many ways to send a gift online without having to do any hard work.