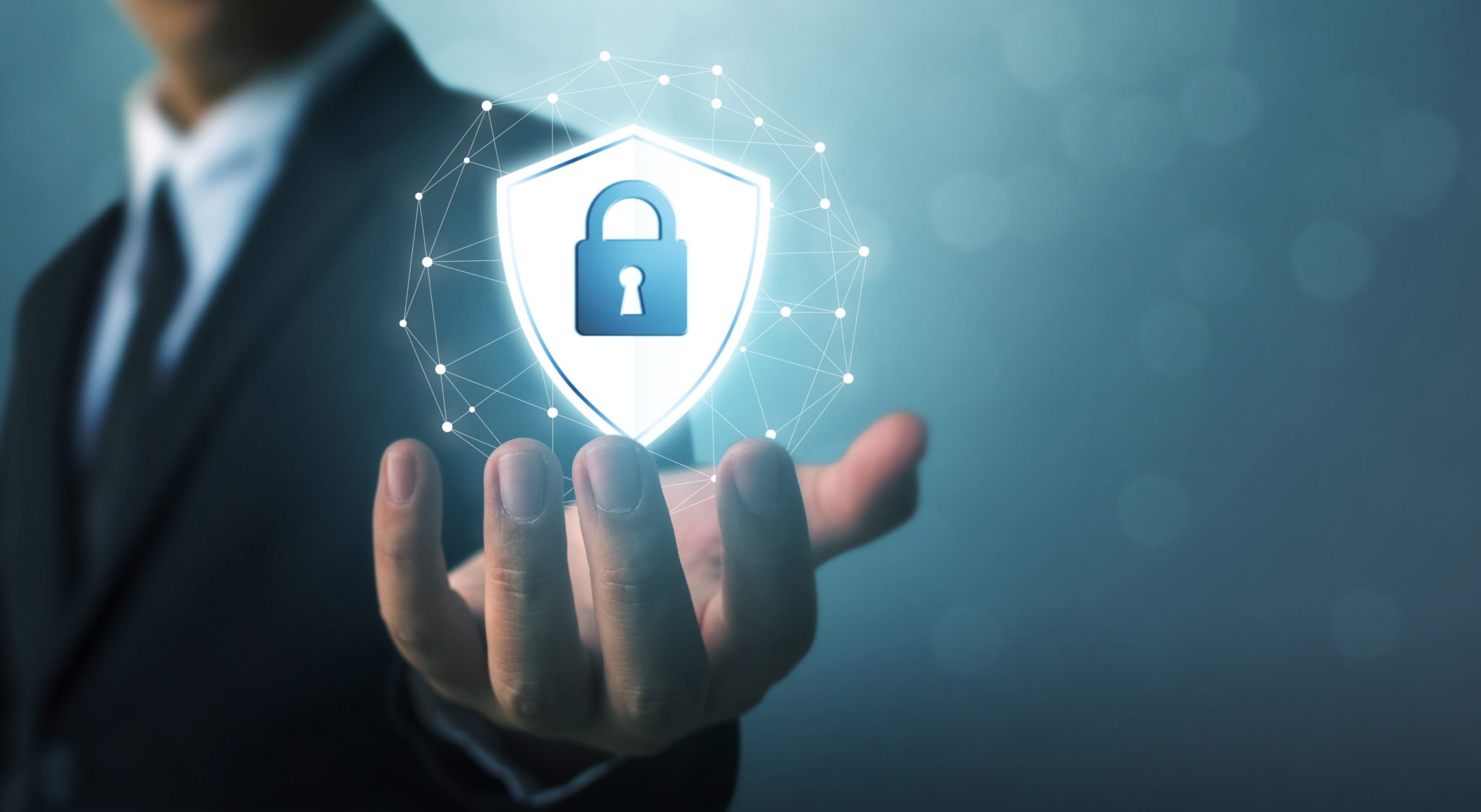 Network security is an essential line of defense for almost any organization with an online presence. Keeping data safe from hackers and different forms of cyber attacks is something that every company needs. This is why network security professionals are always in high demand.
However, as there are many different forms of cyber attacks, there are also several defense methods and cybersecurity certifications to choose from. While having many choices is generally a good thing, it can also pose a challenge for those who are looking for a career in network security. What is the best network security certification to have? In this post, we will look into the top 10 most popular cybersecurity certifications in 2020.
Let's start at the beginning and look into what network security is and why we need it.
What Is Network Security?
In general terms, network security is the practice of undertaking protective measures to keep a network safe. It safeguards against all forms of trespassing, illegal access, modification, abuse, change, destruction as well as the unauthorized gathering and disclosure of data. Protecting a network often requires the use of hardware equipment, security software and knowledge of security procedures and techniques. Meanwhile, the job of network security professionals is to keep a network safe from unauthorized access and malware attacks.
Why Do We Need Network Security?
Much of our lives is now online. We use the Internet for almost everything, including our financial transactions and communication with family and friends. We even need it to make purchases, do research, and find sources of entertainment. So much of our personal information is stored online, including our IDs, health history, credit scores, criminal records, personal photos and more. Keeping our data safe becomes a necessity on both individual and corporate levels.
Everything we do online is vulnerable to cyber attacks. What's more, with the development of the Internet of Things (IoT), our reliance on wireless networks is only increasing — and so is the potential for attacks on our data. With so much at stake, the need to keep our personal information safe is all-important. So, what types of network defense are available?
Different Types of Network Security
There is a wide range of network security tools at our disposal. Roughly, they can be divided into the following categories:
Software
Software resources that you can use to protect your data include anti-virus, anti-malware, and anti-spyware programs. Most of these tools are available as subscription packages and constantly updated to stay up to date with the latest threats. Programs like these will keep an eye on your network, block unauthorized access attempts, detect malware and viruses, and more.
Password Protection
Password protection may be a simple measure, but it is very important. A strong password is a low maintenance but highly efficient tool for keeping a network safe. It is the one that follows all the admin-imposed requirements. It also includes a combination of different symbols that are not easy to figure out. So, it shouldn't have your name, birth date, pet names, etc.
Firewall
Firewalls are used to filter incoming and outgoing traffic based on your set parameters. Companies often use it to prevent their employees from accessing certain websites during working hours and to block outside attacks on confidential data.
Email Security Software
Viruses and malware often try to make their way in by masking themselves as email attachments. Email security software is designed to block incoming threats and earmark suspicious emails so they are not opened.
Segmented Networks
Segmenting networks is a process that sorts and splits traffic into parts based on specific established criteria. These networks are typically used to limit users to just one area of the network space — the one they need to do their work. In the meantime, all other areas and data are out of their reach. By limiting the number of people who have access to certain information, segmented networks reduce the risk of espionage and other forms of unauthorized access.
Jobs in Network Security
As we've already mentioned earlier, professionals in network security are always in high demand. As cyber criminals get more and more creative, so do companies when trying to keep their data safe. Here are some of the most popular career options in the field:
Information Security Manager: someone in charge of protecting a company's computers, networks and data against malicious hacker attacks and other threats.
Cybersecurity Engineer: someone responsible for identifying threats and weak spots in systems and software. They then use their professional knowledge in the area to implement high-tech solutions for better network protection.
Application Security Engineer: someone who uses secure application design and architecture methods to prevent unauthorized network access.
Cybersecurity Analyst: someone who monitors potential threats and analyzes if they could lead to breaches in network security.
Penetration Tester: someone who uses automated tools to reveal standard application vulnerabilities.
Network Security Engineer: network security engineers are in charge of provisioning, deployment, configuration and administration of various network security elements including firewalls, routers, switches, network monitoring tools, virtual private networks (VPNs), etc.
What Are the Top 10 Online Security Certifications?
In order to become an in-demand network security professional, you will first need to gain the needed skills and learn about the tools of the trade. How to get a network security certification? By running a quick Google search, you will find lots of network security certification courses — but which ones should you choose?
Here are the top 10 most popular cybersecurity certifications in 2020:
CEH: Certified Ethical Hacker
Also known as white hat hackers, these are IT professionals responsible for locating security vulnerabilities. They are hired by businesses to find weaknesses in network systems. They are responsible for coming up with solutions for eliminating these weaknesses.
CISSP: Certified Information Systems Security Professional
This type of certification is granted to experienced security professionals who develop and manage their organization's overall security procedures, policies, and standards. It is an important certification to get for those who want to further their careers in network security.
CISM: Certified Information Security Manager
This type of certification is essential for IT professionals who have enterprise-level security management responsibilities. They are in charge of managing, developing, and overseeing network security best practices.
CCSP: Certified Cloud Security Professional
As cloud data storage is becoming more and more popular, the demand for cloud security professionals is also on the rise. This certification is meant for IS and IT professionals who plan to design cloud security architecture.
CISA: Certified Information Systems Auditor
This certification targets IS professionals who are responsible for audit control, assurance and security.
COBIT 5 Certification
COBIT 5 is meant for IT auditors, developers and management. The certification centers on
management techniques and delivers internationally recognized principles, practices, and analytical tools designed to increase trust in information systems.
CompTIA+ Security+
This certification is designed for entry-level IT professionals and covers cryptography, threat management, identity management, network access control, security systems, risk identification, and mitigation.
GSEC: GIAC Security Essentials
This certification is only suitable for those with over five years of relevant work experience and is focused on hands-on security roles. GSEC-certified professionals need to possess technical skills and be able to identify and prevent wireless attacks.
GPEN: GIAC Penetration Tester
GPEN certification is meant for professionals who are responsible for assessing target networks and locating security vulnerabilities. Being GIAC-certified validates your ability to properly conduct penetration tests and use best practice techniques and methodologies.
CCNA: Cisco Certified Network Associate Security
If you are looking for a career in a specific company — in this case, Cisco — getting this type of certification can be particularly helpful. CCNA is a Cisco Certified associate-level certification that can propel your career in CISCO Security. This certification covers identifying threats and vulnerabilities in a CISCO network, managing security issues and developing an effective security infrastructure.
Which certification you chose to go with will be primarily defined by where you stand in your career and where you want to move forward to. If you want to be a well-rounded network security professional, set your sights on getting certified in all of these areas.
With cyber security playing an essential role in our online information exchange, it is important to keep to high security standards when transferring files online. A service like FileWhopper lets you securely transfer files of any size online without having to commit to a long-term subscription. You only pay for what you want to send based on its size.
What's more, all the files and folders that you send with FileWhopper are encrypted before being transmitted. The app uses a specific encryption algorithm. So, all transfers are secured with a password and the name of the file or folder you are uploading is also encrypted. Plus, your first 5GB are free. In order to use the service, you only need to download a very small app that will auto-delete once the file transfer is complete.