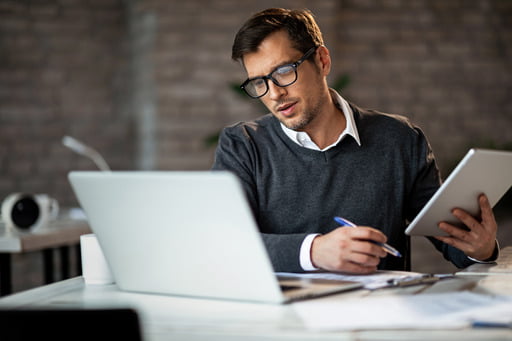 Each day begins with a to-do list waiting for you. Naturally, some of the tasks on the list are more exciting than others. However, despite the level of interest that you might have in them, they all need to be completed. Keeping track of your daily to-do list is an intense task, and as a human being, one is bound to get tired and end up forgetting that some of the important tasks assigned to them even exist. Doing things in a jumbled manner will only leave you exposed to the risk of failing to complete most of them. The success rate of completing a task on time under such conditions is pretty much low. However, although the success rate depends on many factors, it is evident that the use of a to-do list app makes a huge contribution to your success. That said, just discovering that fact isn't enough, though, as there are many to-do list apps that claim to be "the best," yet delivering mediocre services that will further complicate your life. To help you with that issue, we dedicated a great deal of time to compiling a list of trusted and reputable to-do list apps.
With hundreds of to-do list apps out there, some of them are just better than others. Unfortunately, some of those productivity apps may simply waste your time and complicate your schedule even more. The use of a to-do list app should make your life easy to manage on a daily basis. With that put into consideration, there are various characteristics that you need to look into when selecting a to-do list app. Such features include:
Compatibility with most of your devices - remember, you need this app to follow you everywhere you go. Thus, it is important for your to-do list app to be compatible with all your devices – from your laptop/desktop to your smartphone.
Price - this plays an important role as you do not want to pay for services that you can get somewhere else in the same quality but entirely free of charge.
Reliability - history has got a tendency for repeating itself. Therefore, if an app has failed to perform in the past, do not expect yourself to be its lucky charm.
User-friendliness - your life is already complicated enough, which is why you are in search of a to-do list app to make it easy. Thus, a complicated app will only help you in complicating your tasks even further and frustrate you to the point of delivering poor productivity.
Cross-platform support - we are at an edge where there is tight competition when it comes to the provision of technological gadgets. With the likes of Apple products going head to head with Android and Chrome devices, you need an app that is compatible with most of the operating systems, such as iOS, Android, Chrome OS, Windows, and macOS.
Fast operation - you should be able to add and organize tasks quickly and easily as you do not want to spend most of your time on an app that is supposed to save you time.
Various ways of organizing tasks - we all respond differently to certain layouts, so a to-do list app should provide its users with multiple ways of organizing their tasks.
Notifications - this is an important feature that should be present in a to-do list app. A productivity app should be able to remind the user of upcoming tasks through notifications, widgets, or emails. That way, the app will ensure that you do not miss your deadlines.
Sync - cross-platform sync will keep you posted on your upcoming tasks regardless of the device you are on.
Best To-Do List Apps to Increase Your Productivity:
Wunderlist has outperformed most of its competitors over the years, and it has become a well-known app that is useful in making your everyday tasks easy to complete. Ever since the app was acquired by Microsoft, it has continued to improve its services by adding important features. To top that, a once paid-for Pro version of this app is now available at no cost. This is a powerful productivity tool that was named the App of the Year by Apple.
Wunderlist is a modernized to-do list app that lets the user create their to-do lists and share them among friends, colleagues and family members, which will have the ability to edit the shared lists to suit their preferences. The app lets multiple users work on the same list at the same time, and this doesn't create chaos thanks to its well-thought UI. It provides an intuitive experience when adding or checking off tasks. With the app now well-integrated with Slack, you can even use it within your business environment.
This app is a relatively new player in the industry, but it has already shown its capabilities by acquiring a significant number of followers. TickTick is rich in features and has got an excellent user interface. With this app, users can arrange their tasks in the most flexible way. The basic version of the app is available for free with the premium version costing only $1.99 per month or $19.99 per year. Users can add tasks, set deadlines and arrange recurring tasks on a daily basis. With the Pro version, you get to enjoy a calendar view of your completed and upcoming tasks.
This app has been around for quite some time now, and it has become more powerful over the course of its life. Todoist comes with plenty of features to make your life easy as you go through your daily tasks. You can organize your tasks by date or using color codes. Although the premium version comes at a cost of $29 per year, the basic version is well-designed and boasts a host of to-do list features. On the free version, you can create sub-tasks and sub-projects. You can also assign deadline dates to the tasks you have created and add priorities to your most pressing tasks using color codes, to mention a few. The paid version adds push notifications, email reminders, labels, filters, and many more on top of the basic version. The app is available on most of the common platforms, and it doesn't disappoint when it comes to looks and performance on any of the platforms. It is also available as a plugin on major email services such as Gmail and Outlook.
The app is available on iOS, Android and Chrome devices. It is an online task management program used by many businesses and enterprises. The basic version comes at no cost with the Business Class version demanding $8.33/month and the Enterprise version requiring $20.83 per year for a single user. The program has got so much flexibility that you are able to drag and drop your tasks around and color-code them accordingly and manipulate them in any way that suits you. With so much freedom while on this platform, it is possible to organize big projects into boards that you will be able to break down into sub-projects. There is what is called "cards", which represent items put on the same list. With Trello, you can also visualize your to-do list in such a way that makes it easy to follow. You can also view your upcoming and completed tasks in Calendar view mode. On the free version, you can create unlimited boards, cards, and members, to mention a few.
If you are a Wunderlist refugee, then Microsoft To-Do is the best app you can get. In 2015, Microsoft acquired Wunderlist and got their team to develop a new to-do list app, and Microsoft To-Do became the result of that development. In this app, you can trace some pieces of the Wunderlist app. The app presents a clean and friendly interface that lets you add and manage your tasks quickly. It can be easily synchronized and provides a fluid system that responds well to user commands. However, the major advantage of using this to-do list app is that you get an amazing integration into Microsoft's ecosystem. For instance, Outlook users will experience a smooth integration of the app, which will allow them to add tasks via Cortana. The best thing about the app is that it is free of charge.
This app might seem somewhat spartan, but it will let you add or manage your existing tasks at lightning speed. Moreover, if you spend much of your time using Gmail, then Google Tasks will give you smooth integration. To top that, with Google Calendar delivered as a standalone app, this to-do list app will integrate well with its sister apps, leading to an unforgettable experience. The downside of this app is that it doesn't offer much in terms of features, but this can be due to Google offering most of the productivity features as standalone apps and having them ready to be easily integrated. Therefore, despite not being the most feature-rich app out there, it is the handiest and serves its purpose very well. And for those who are always on Gmail, there couldn't be any better app out there than Google Tasks.
Designed to satisfy Apple users, the Things app has got every feature to make it rank high among the best to-do list apps. The bad news for Android users is that the app is only dedicated to Apple users. However, those sorrows have got nothing to do with you if you are on an Apple product. Although complex to a certain extent, the Things app manages to also present a style that makes it a minimalist. That is a rare definition of an app, and Things is unique enough to deserve such kind of description. Finding the right balance in order to deliver services that will appeal to many different types of individuals is not a joke. However, Things somehow manages to reach that milestone in style. The app is packed with a lot of features, and yet somehow it is quite easy to use. Adding tasks is pretty much simple, and the same can be said about organizing them. There are also a lot of ways to organize your tasks, such as having sub-tasks, headers, and tasks under projects. This may sound confusing, but just wait until you get your hands on it to feel the ultimate experience of having the liberty to fully organize your tasks in the most personalized way possible. The only disadvantage that the app has is not even related to user experience – it is its lack of availability on other platforms, such as Windows and Android.
FileWhopper - Sending Large Files in the Most Convenient Way
Sending large-sized files or folders online can be a pain. With most of the email service providers only allowing the transfer of small-sized files and demanding ridiculous fees in order to send large files, finding the best solution at a reasonable price can seem impossible. However, FileWhopper is here to please. With it, you can send files and folders of any size in the most secure and convenient way. You pay only for what you send and give pricey subscriptions a wide berth. By default, your transfer includes one download and 14 days of storage. However, you can easily add extra downloads and days of storage if necessary. All you have to do is follow these few steps, and you will be home and dry:
* Get the small FileWhopper app to use when uploading your data.
* Select and upload the file or folder you wish to send with the help of the app.
* Copy the download link and share it with the intended receiver.
* Share the password with the receiver in order for them to decrypt the downloaded data.