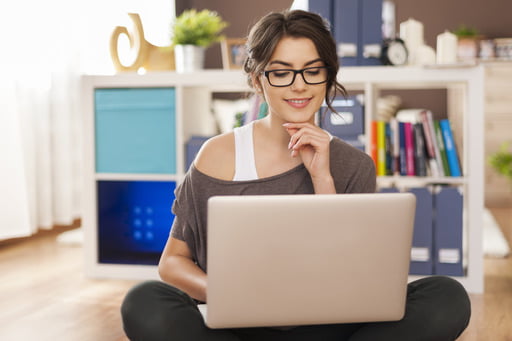 A faster drive is a dream come true for anyone looking to enjoy more productivity and a faster and better-performing computer. One of the best ways that can be used to easily achieve a faster PC is defragging the drive. Read on to discover the best tricks, tips and tools that will help you defrag your drive.
Top Four Tricks for a Better Defrag
At this point, you must be searching for the best defrag unit to resolve your performance issues. Your search can be cut short by simply following these four tricks that will help you get the best program to use:
Don't just start defragging because you are experiencing issues with your system. Defrag often and as early as possible. Each defrag results in better performance. If your drive stays for a long period without being defragged, there will be a lot of scattered files causing issues. With each defrag, you should be able to notice improvements to your system's performance.

Get a trusted tool to help you delete temporary files and internet cache. If left to build up in your system, caches decrease the performance of your PC. Start by searching what the best free defrag program for your OS version is.

Before beginning the defragmentation process, close all open applications, so they will also be defragged. Leaving apps and tools in the system tray open while defragging pulls you back.

To ensure that all secret and duplicate files are discovered and your system is left squeaky clean, you can use a duplicate file finder. A tool that identifies duplicate files and that is free and can quickly be downloaded and installed on your computer is your best option.
In addition to these four proven tricks, you can also get the best results out of defragging your hard drive by identifying some related problems and fixing them. Here are some of the common issues and how to quickly resolve them:
Problem 1: You're learning your way around a program used to check your hard drive. You come across a 2GB file called tvDebug.log, which leaves you wondering what it is and how it can be deleted.
Fix 1: We can assume you are using the ZoneAlarm program. Bear in mind that it keeps huge log files. These pile up over time and make the defragging process much slower. You can fix the problem either by closing ZoneAlarm and deleting those logs or by downloading a specific batch file for ZoneAlarm from the Internet before you start defragging.
Problem 2: You run the Windows Disk Defragmenter and then try another defragging tool, only to see a notification that indicates that your drive is still mostly fragmented. You don't know which tool is right.
Fix 2: If you want to learn how to speed up an HDD and you're using Windows, then this is for you. Most people are unaware that when defragging, the Windows tool skips Restore Points, which are files that are created and deleted daily and that occupy a sizable space of the computer's memory. These are scattered all over your drive. Additionally, when using third-party tools, you can decide methods of defragging.
Search for and find a defragger that's compatible with your OS and that can defrag Restore Points. You can go the extra mile and make sure you're getting the best tool that can automatically defrag multiple drives. If you want all these features and more, you can opt for Auslogics Disk Defrag Ultimate and enjoy a much faster hard drive.
Problem 3: You have a huge hiberfil.sys file on your drive. It remains on the drive even after you defrag your system and can't be deleted. What can be done?
Fix 3: The hiberfil.sys file is automatically created each time a PC is shut down while in Hibernate mode. You can get rid of it by yourself following the next steps:
Open the

Control Panel

.

Select

Power Options

.

Click the

Hibernate

tab.

Uncheck the box next to Enable Hibernation.

Click

OK

.
The Best Solution to Achieving a Faster Hard Drive
If you have been searching for a service that enables easy work and best system performance on your end, consider FileWhopper. This online service makes it possible to send super-huge files online. At the moment, there is a free Beta version. Transfer as much as you want, even a Terabyte worth of files.
When sharing or sending your files via FileWhopper, there is no need for monthly plans or subscriptions. You can use the service on a 'need-to' basis without paying for a plan. How does it work? Using FileWhopper is straightforward – you just need to have a steady internet connection and follow the steps below:
Select the file or folder that you want to send.

Get the FileWhopper tiny app, which is a quick tool that helps you upload files of any size faster than you normally would.

Get a personal link of what you just uploaded and share it with the file recipient(s).

Securely share the encrypted file or folder alongside the password that will be used to open the file and ensure safe delivery.

Your shared file or folder is safely uploaded and stored for up to 14 days. It will be deleted from the server once downloaded by the recipient.
Find Old Large Files on Your Hard Drive
This is the last tip in this article. To find all gigantic files on your hard drive, you will need a nifty tool that can carry out a thorough investigation. Start by searching for free handy tools that make it easy to discover big files on your hard drive. When selecting your 'go-to' tool, choose one that runs a complete scan and brings out detailed traceable results and allows you to click on each file name to see more details and information about the file, its contents and size.
If you started reading this article with a lot of questions about defragging, they are likely to have been answered by now. Is defragging still a thing? Yes, and as long as you need to improve your system, you can defrag any time. Just find the best tool for your OS. If you are still convinced that defragging is old school, avoid having colossal files by simply sharing via FileWhopper and deleting files on your computer frequently.