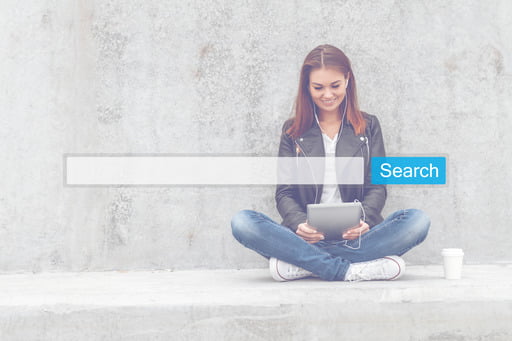 While Mozilla has been trying to push its Firefox up the ranks, with Google and Microsoft improving every year, the gap continues to widen. Both Internet Explorer and Edge performed well the previous year, giving Microsoft a much-needed boost, considering that it was about to deliver a newly revamped Edge. In 2019, Microsoft's Edge and Explorer combined reached the browser share mark of 14.2%.
The gain obtained in December was derived from Edge, although IE also improved by rising to 7.4%. On January 15, Microsoft began rolling out a new version of Edge on Windows. The new browser is based on Google's technology in an attempt to rival Chrome's dominance. The increase in the use of Windows 10 also impacted the growth in Microsoft browsers' usage.
It is almost certain that a number of users will dump IE for the newly launched Edge. Moreover, with Microsoft officially having stopped security updates on Windows 7 on the 14th of January, some might even jump ship to explore other browsers, such as Chrome. Therefore, the chances of losing loyal Microsoft browser users to the competition are as good as gaining them. There are a bunch of factors at play when it comes to Microsoft browsers. However, one thing for sure is that having more than one browser to develop can be limiting at times. Maybe, that is the reason why Microsoft has decided to focus on the Chromium-based Edge browser.
The rise of Edge determines the fall of Internet Explorer. And while it will be interesting to see how the story of the newly revamped Edge unfolds, it will probably be a sad year for IE-devoted users.
By December 2019, Firefox reached 8.4%, which wasn't bad, considering that the browser had gained almost half of the users it had lost the previous month. Despite the colorful month of December, Firefox's future still remains gloomy. The browser has been operating on life support with so many experts occasionally predicting its fall. Despite Mozilla doing its best to improve the browser so that it can catch up with its competitors, it seems the developer's efforts are actually bringing it down.
There is a lot that can be said about each of the browsers, but what remains a common factor among them all is that each has a substantial base. Now, let's take a look at what the most popular web browsers in 2020 are.
Chrome
Placing Chrome at the top of the list is a no-brainer. This is a browser that defines the internet, and almost 3 in every 4 computer users have or use the Chrome browser. Not only does this browser dominates the PC world, but it also manages to penetrate the mobile phone industry by providing the swift integration of accounts across platforms. The browser is ubiquitous. There are plenty of features that come along with the browser, and above all, it is user-friendly with so much to find.
Google did a great job of presenting a thriving ecosystem that has plenty of features, from parental guidance to blocking ads that are not relevant to your industry or interests. No wonder why Chrome is the diva of online browsers. The browser prides itself on the best mobile integration system. The browser has got a mobile app that is available on almost every platform, and this makes it easy to channel your PC experience to a mobile platform without leaving anything behind.
When you sign in to your Google account on a new device, your bookmarks, preferences, and even browsing history can be optionally synced. You can also get some of the browser extensions automatically installed by just syncing your new device with your Google account. With the release of Chrome 69, which marks the 10th birthday of the browser, the browser emerges with a much smoother interface accompanied by newer and nicer features. UI is rounded and polished to present a more sophisticated finish, managing to get rid of the previous sharper edges. It is safe to say that Chrome 69 is mostly focused on the aesthetics of the browser. However, that doesn't mean the browser sacrifices other departments when it comes to user satisfaction. The browser also improved tab visibility. In the previous versions, identifying tabs was much of a struggle due to small favicons. However, now that the favicons have been increased and are more visible, it is easier to identify tabs.
Google manages to make Chrome an all-in-one product by including Google Scholar and smooth integration with YouTube. To top that, you also get a built-in advanced password manager. The newly redesigned Chrome can now suggest a strong password when creating a new account and also offer to safely store your login credentials. Moreover, if you forget your password, you can access Chrome Settings, locate Passwords under Autofill, then search for the site that you want to log in to. Note that, in order to view your password, you will need to enter your PC password.
Overall, Chrome is a light, fast and sleek browser with everything that a student, professor, marketer, developer, gambler, writer, etc. needs. There is no doubt that regardless of what you do and what software you have been using, Google Chrome is a necessity, especially if you are to consider that the majority of websites work best in it.
Microsoft Edge
Microsoft has always been a leader in the PC world. However, despite integrating the Edge browser with Windows 10, the browser failed to gain a significant market share. It is no doubt that Edge was a failure if we are to consider the support and background laid for it. Every computer with Windows 10 had Edge as its default browser at some point, yet the product failed to turn a significant percentage of users into its loyal fans. There were so many factors involved that led to Microsoft going back to the drawing board and turning Edge into a Chromium browser.
For starters, downloading and installing Chromium-based Microsoft Edge takes a bit more time than expected. However, once done, surely, you couldn't be more impressed. You can select to import data from Chrome or start from a clean slate. And then, you can select how you want your browser to appear. There are three settings on offer, namely:
Inspirational – gives you a look similar to the Chrome setup with the search bar dominating the page and your frequently visited pages displaying below it.
Informational – provides the old Edge look improved with the introduction of URL shortcuts below the search bar.
Focused – allows you to customize the page to your liking.
The overall look and feel of Chromium Edge now resemble those of Chrome. At first glance, you can easily mistake Microsoft's browser for Chrome. Although this is a great initiative from a business angle, authenticity is not at play. Despite that, the new browser is compatible with all platforms, including macOS. The advice we can give Chrome is to buckle up and be ready to lock horns with its look-alike rival.
Apple Safari
If you do not own an Apple product, then feel free to skip this section. Safari exclusively operates on Apple platforms. It already comes as a default browser on most, if not all, Apple devices. Although it is highly challenged by Chrome on Apple platforms, the browser manages to have a bunch of followers. Chrome is faster than Safari; however, it doesn't mean you will feel the slowness of the latter when using it. Just that when they are compared side by side, Safari fails to put its nose in front of the race.
Safari is more integrated into Apple platforms than any other browsers. This means you will likely feel at home with the browser and reap more benefits, such as extended battery life, due to Mac optimizations. The browser is also a champion when it comes to privacy and security measures. Safari minimizes tracking and monitoring. If you are a devoted Apple user, then having Safari on your Mac will provide a seamless transition across your devices.
Vivaldi
This is another Chromium-based browser, but it doesn't feel or look like Chrome. Vivaldi is unique in the sense that each user has their preferred settings laid out for them. Page settings are set according to what you want them to be, and that includes selecting where the search bar and tabs should be located. The user experience it delivers is unique, and thanks to the almighty Chromium technology, the browser manages to present a fast and flawless browsing experience.
The latest version Vivaldi 2.0 comes with new features that focus on improving customization. It comes with an extensive list of modern themes. To top that, the browser comes with more privacy tune-up features. For instance, Vivaldi recently joined forces with DuckDuckGo to come up with the best features to browse under the radar.
FileWhopper – Transfer Any-Size Files and Folders Securely
Do you have a large file or folder that you want to share with friends or colleagues? Well, FileWhopper is the answer. The platform's design is easy to understand, and there are no hidden strings. With FileWhopper, you get what you see without having to worry about file size limits since there are none. What's also unique about this platform is that you can send a single large file or folder without having to pay for a monthly subscription – a one-off fee is enough! You get a quote based on the size of the file or folder you want to send to your preferred recipient(s) fast and securely. Your data is encrypted while in transit and storage. Here is how it works:
✅ Select the large file or folder you wish to share with your recipient(s) (you have one download by default, yet extra downloads can be easily added if need be).
✅ Get a quote based on the size of the file or folder you wish to share.
✅ Download and install the trusted tiny FileWhopper app and use it to upload your large file or folder fast and securely. You get 14 days of storage by default, but this period can be extended to a total of 90 days.
✅ Copy the link to the uploaded file or folder and securely share it with the intended recipient(s).
✅ Share the password used to encrypt your data to ensure safe delivery with the recipient(s) so that they can download and decrypt your large file or folder.
We'll be publishing more great articles on smart and safe web browser use. Bookmark this page and check back often!