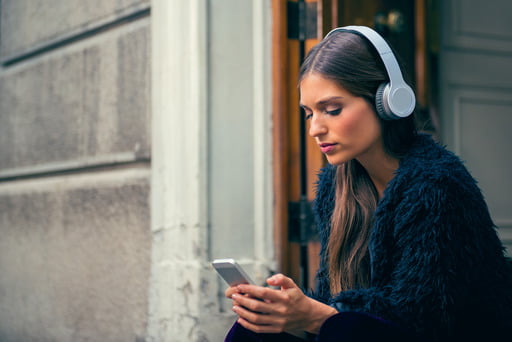 The short-range technology has been developing and upgrading since it first got introduced to the masses in 1999. Bluetooth 5 is the latest version. Released in July 2016, the latest version of the short-range wireless standard is still under the management of Bluetooth SIG (the special interest group). Following the same path as the previous versions, Bluetooth 5 enables wireless communication and data broadcasting between devices within an acceptable range. 
Bluetooth 5 is founded upon the basic principles of its predecessors but comes to consumers as a high-speed version. In Bluetooth 5, the wireless range is quadrupled, the speed is doubled, and the bandwidth is increased to facilitate broadcasting to two wireless devices in one go. These changes are all significant improvements which make Bluetooth 5 way better than the previous version known as Bluetooth v4.2. 
SIG brought all the big technology and development skills to the table when designing and releasing Bluetooth 5. The naming convention has become simpler, and this time around, it's just Bluetooth 5 instead of Bluetooth 5.0 or Bluetooth v5.0 as would have been previously expected according to the other version names.
What is Bluetooth 5? What is different in Bluetooth 5?
Now that you already know what Bluetooth 5 is, your next interest must be in its functionality. As already stated, Bluetooth 5's improvements lie in its speed, bandwidth and range. Here are the raw facts:
Range – Bluetooth 5 has a way better range. Its capabilities max out at 240 meters between the two paired devices. This is about 4 times the range of Version 4.2, which only connected up to 60 meters. The increased range means that it's now possible to transfer media across multiple rooms. You don't need to be within the same room for Bluetooth transfers. There is also the ability to create a stereo effect in one space, i.e. the shared audio between two sets of headphones.
Beacon technology – this is another area where Bluetooth 5 came with impressive improvements. Beacon technology can be used mostly by businesses to beam messages to nearby potential customers to advertise their products and offer deals. For the right potential customer, this is excellent as it makes them aware of the products they need but wouldn't have known about without the use of impressive beaming. This technology also easily facilitates indoor navigation, for example, in a busy mall or an international airport. Warehouses and other huge distributors can also use the technology when taking inventory.
Bandwidth – the new version has up to eight times the broadcasting message capacity of v4.2. Even with this ability, your new Bluetooth 5-powered device is still able to function over a wider range on Low Energy.
Speed – using the new Bluetooth 5, devices are able to reach data transfer speeds of up to 2 Mbps. This is twice the speed of v4.2. Just remove the obstacles and decrease the number of walls between the devices in connection. Just as is the case with a Wi-Fi connection, the signal weakens when there are obstructions in the way.
Overall, to the question "Does Bluetooth 5 sound better?", the answer is always yes. And with good reason. Devices have the choice of selecting between Bluetooth A2DP and aptX, i.e. between a longer range and faster speeds.The dual audio function, which is the ability to play audio on two connected devices at the same time, might be the coolest feature yet. Also, Bluetooth 5 consumes less power, and this feature helps you to use your devices longer, meaning you don't always have to carry your portable charger around.
All these improvements in Bluetooth 5 put this version way ahead of the previous ones. Ultimately, they help Bluetooth in taking the number one position when it comes to wireless transfer technology. According to Bluetooth SIG reports, more than 371 million Bluetooth beacons will be shipped by 2020. This is more than impressive. The ultimate definition of technology done right. 
How to Use Bluetooth 5?
According to the developers, everyone who is using a smart device released from 2017 to date can enjoy Bluetooth 5. If your device came with the previous version, just upgrade to the latest. The leading smartphone developers started releasing phones with Bluetooth 5 in 2017. If you're using a Samsung Galaxy S8, iPhone 8, or iPhone X, then your handset came already installed with Bluetooth 5. Also, the tablets, speakers, headphones and other smart home devices released around the same time should be using the latest version of Bluetooth.
Start Using Bluetooth 5
To use Bluetooth 5, you will need to transfer files or media over a short-range connection. There are several ways of using Bluetooth. One of the most popular involves connecting a smartphone to wireless headphones to chat and listen to music with your phone safely tucked away. This is most effective in the gym where wireless headphones enable you to get maximum work done without having to swat the wires away from the face. You can also receive calls hands-free while driving or GPS navigating. 
Take your Bluetooth 5 usage a step further and connect to smart speakers, such as your Google Home or Amazon Echo, home lights and thermostats. Bluetooth 5 is able to beam across rooms, so it works through walls. Just make sure there aren't too many items between the devices you are trying to connect. Otherwise, the connection will fizzle out. 
Want to learn more? Find more interesting tech reads online.