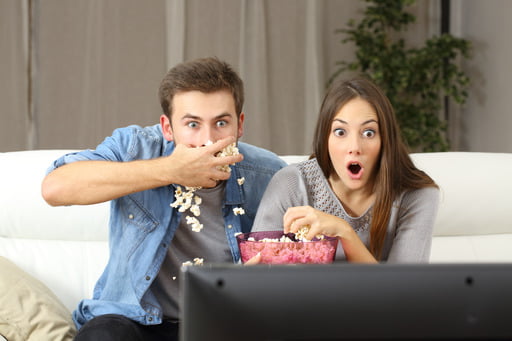 The media industry has changed significantly over the last decade. The use of cable TV services has drastically declined, therefore contributing to the rise of streaming apps such as Amazon Prime Video, Hulu, Netflix, HBO Now, and Twitch, to mention a few. With most households choosing to have fibre in their homes for internet access, a subscription to cable has become less of a good deal. What makes the online content beat the cable is the ability to watch 4K, HDR, and FHD videos.
Because of such developments and changes, there shouldn't be much headache when it comes to selecting online content over cable services, and the majority will give a fat, justifiable YES to online content.
Selecting On-Demand Video
With the nature of the online global village, we all know that everything is not in black and white, hence the need to research, analyse, and fully understand before diving into online content. When looking to use online services to watch content, individuals are faced with a nut-cracking decision: should you download or stream? Either of the methods has its advantages and disadvantages, which can play an important role in one's decision making. Here are some of the things that you should do before making a decision that will enhance your on-demand video service experience.
1. Test Your Internet Speed
While streaming, a poor internet connection can cause lags, therefore severely ruining your enjoyment of on-demand video services. Video streaming apps such as Netflix provide users with options to download or stream content based on their preferences. Note that the quality of your internet connection will determine the screen resolution. The poorer your internet connection, the lower your screen resolution will be. Knowing your internet speed will help you determine which screen resolution to use, i.e. on Netflix, there are screen resolution suggestions based on one's internet speed. On their app, SD video quality is recommended to those with an internet speed of up to 3Mbps while HD and 4K videos are recommended for 5Mbps and 25Mbps internet speeds respectively. The minimum recommended internet speed for streaming on Netflix is 0.5Mbps. If the internet speed in your area is below the minimum requirement, then downloading is the best option. Although it may take a while to complete downloading a file, in the end, you will watch it steadily in your preferred screen resolution. Remember, the higher the screen resolution, the bigger the video file will be when downloading.
If your internet is slow or below the recommended threshold, then, downloading from Netflix to your PC is the better option. Mind you, a slow internet connection while streaming may cause a video to buffer or lag. When streaming, your video has to move its frames each second. However, if your internet speed is slow, you will fail to download enough data from the video servers in time to watch a fluent video. This means, every now and then, your video will pause and buffer (trying to catch up by downloading enough data needed for the next 30 seconds), then continue, only to pause again in the next 30 seconds to buffer. This makes the video unwatchable, hence making it more convenient to download from Netflix to your PC. Downloading content means it will be stored on your PC's storage drive, thus requiring no internet connection to be watched.
If you would like to forgo the stress that comes with decision making, you can decide to get videos from your peers.
Easily exchange videos by using the FileWhopper platform to upload and play around with content. It's not difficult to use. Upload an already existing video on the platform and send the link to the recipients. A password will be provided. Using this password, the ones with the link are able to access the shared videos. This way, you get to easily share new and old videos with your family and friends.
2. Be Aware of Your Location
Your location plays a significant role in determining the best method to use. Take, for instance, Netflix. This on-demand video service is available on a global scale. There are services that are restricted to certain areas. If the content that you are seeking is provided by an on-demand service that is not available in your region, then, you will be compelled to purchase and download it.
The location also determines the size of the library available to your region. Although Netflix is available globally, the content being distributed differs. For instance, within the US region, users have access to over 5000 movies as well as TV shows compared to other regions where those figures are reduced to 3000, 2000, and even to as low as 1000 in areas like India. Therefore, it's important to know what is available in your region to determine whether it's worth streaming or downloading content.
3. Is the Price Right?
Are on-demand services good enough to be paid for? Well, that depends on what you want to access. Despite having a bunch of free on-demand services available, you might find the content being offered poor and less interesting. To gain access to the latest and most popular shows, you will have to part ways with your money. The majority of on-demand services charge a fee of about $10/month. And this figure might go to as low as to $7 if you select a yearly subscription. Now, compare that figure to renting out a single movie on platforms such as Microsoft and Google Play.
With all factors considered, due to tight budgets, one may find it difficult to subscribe to paid on-demand video services. Thus, a question may arise: how to find a free streaming service? Well, the same parameters apply, but the ultimate one relies on geographical location. There are a bunch of cost-free streaming services such as Tubi TV, Crackle, Pluto TV, and The Roku Channel. However, most of the free services do not offer the most popular shows and movies. They are also restricted to certain regions.
4. Offline Viewing
You may ask yourself, what is better: offline viewing or using Netflix online? With Netflix, you can do both on their platform. Downloading content means you will be able to view it later, on the go, anywhere, without the need to get connected to the internet. Netflix and other on-demand services offer both modes: online and offline viewing. This feature allows users, for example, to download Netflix content to their PC storage drive and view it later offline. Let's say you are planning to travel; obviously, most of the time you will be offline while on the go. With this feature on your preferred on-demand service, you can select and download the titles you will watch later on your trip. Thus, having both modes is a necessity if you are to spend some of your time off the grid.
5. Data Limits
The usage of data is determined by your agreement with a certain ISP. Some ISPs will limit the amount of data that their customers use within a certain period. If your data is limited by your ISP, this may affect your decision making. Take, for instance, data usage on on-demand video services. Streaming SD video quality takes up to 1GB/hr, whereas HD and 4K will consume 5GB/hr and 25GB/hr respectively. Depending on your data cap, establishing the amount of video you want to watch within a given period will help in deciding to whether to stream or download content.
Is Downloading Better Than Streaming?
Well, it is hard to give a solid answer as we already determined that there are a lot of factors that play a vital role in one's decision to either stream or download content. However, with the likes of Netflix that have both online and offline features, it never hurts to try them out. Will it cost you money? Definitely not! For example, Netflix presents a 1-month free trial period with no strings attached. The trial period gives you access to all of the content that you will be getting once you decide to subscribe. Thus, there are no hidden features, meaning you get to test everything there is to get from the service. Let's hope this article has provided you with enough foundation to make a sound decision on whether to stream or download your digital TV entertainment content.