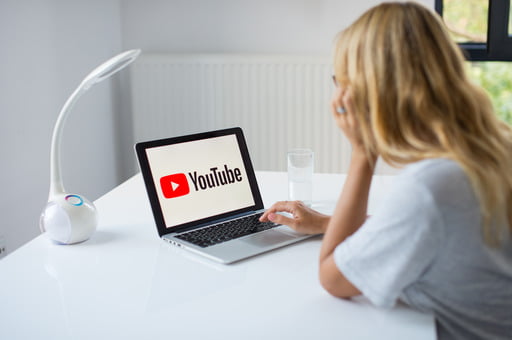 YouTube offers a wide range of viewing experiences. You'll find news broadcasts, popular TV shows, vlogs, music videos, and comedy shows from any era or country that you can think of on this platform. In addition, it remains one of the best websites to search for learning material.
The truth is, YouTube is more than just a viewing platform. It's a place where people can perform searches and share ideas and content for free. Besides casual and non-registered visitors, it sees an additional 1.5 million registered users logging in per month. This makes it the second-largest search engine after Google! In fact, there are one billion hours of video feeds released each day on this website. Therefore, not being able to access or use this platform can make you frustrated.
Your workplace or school authorities can restrict YouTube usage to ensure that you focus on your tasks or studies. It could also be a way to ensure students do not get to view age-inappropriate or adult content. On the other hand, an oppressive government might place this block to ensure citizens do not access information that is considered anti-state. This is because YouTube is filled with political, religious, and informative videos that can make people speak up. There are other reasons why this website might be inaccessible in your region. For instance, it could be blocked because of copyright protection issues.
However, you don't have to worry. It's possible to unblock YouTube at work, and it's quite simple to remove the restriction if you have the right tools. We will show you how to unblock YouTube and access videos, no matter your location or organization.
How to Unblock YouTube If It's Blocked in Your Country
Keep reading for solutions on how to unblock YouTube at school and work, no matter where you are.
1. Install a VPN (Virtual Private Network)
The best way to gain access to YouTube while shielding your activity from prying eyes is to use a VPN. This handy tool hides your location, IP address, and any other identity-revealing information by routing all your traffic through an encrypted tunnel. This tricks networks and Internet Service Providers (ISPs) into thinking that you're in a physical location different from where you really are. By using a VPN, you get around server and location restrictions and can access streaming sites, such as Netflix and YouTube.
Using a VPN is the number one choice because it not only protects your privacy but also encrypts your network activity. However, to get these benefits, you have to make sure that you use top-quality VPN services. This way, the government or administrators won't have the necessary data to pinpoint your location, identity, and activity.
Keep in mind that free VPN tools log user data. Many of them sell this information to third parties and use the money to cover operational costs. Therefore, it's worth investing in a top-quality paid VPN service if you need all-round protection.
When searching for an effective private network, here are things to look out for:
A large number of servers and IP addresses
Advantageous server locations
Good connection speeds and high download speeds
No logging of data
Good value for money
A money-back guarantee
High-grade encryption
Compatibility with different platforms
Torrenting capabilities
The "kill switch" feature
Here are a few of the best VPNs on the market:
NordVPN – The #1 Choice for Security and Speeds
NordVPN is owned by a company located in Panama, a place that offers excellent protection against intrusive government behavior and regulations. This VPN tool is the leader when it comes to security and encryption. In addition, it offers a 7-day free trial and a 30-day money-back guarantee.
Its many other positive features include the following:
The option to unblock YouTube
No logging of data
Mobile support
24/7 live chat support for users
The connection of up to 6 devices
Military-grade encryption
The CyberSec ad blocker
Access to more than 5,100 servers located in 62 countries
A built-in kill switch feature
However, the speed is not the same globally and can vary based on where the servers you are using are located. You can register for the service at $11.95 per month. You can subscribe to the annual plan at $6.99 per month or the two-year plan at $2.99 per month. There is also a 30-day money-back guarantee for Android, macOS, and iOS users.
Payments can be made using cryptocurrency, a credit card, or Alipay.
The average speed across servers is 65.53Mbps. However, some servers reach a maximum speed of up to 95.02Mbps. The lowest speed recorded in one of the servers is 3.87Mbps.
Surfshark – A Balance of Efficiency and Affordability
Surfshark has more to offer than just its excellent features: its pricing makes it one of the best VPNs on the market. It's a relatively new VPN tool owned by a company based in the British Virgin Islands, a location known for its lack of intrusive government policies.
Some of its many positive features are listed below:
Very cheap
Supports torrenting
Great for streaming
No data tracking or logging
An automatic kill switch feature
The Whitelister feature
Protection against leaks
Access to more than 1,000 servers in 61 countries
Surfshark stands out when it comes to price. Its two-year plan is as cheap as $2.49 per month, while the one-year plan is $4.98 per month. The short-term plan goes for $12.95 per month.
You can make a payment using Amazon Pay, PayPal, cryptocurrency, Google Pay, and major credit cards.
Surfshark's US servers have an average speed of 61.15Mbps, while its European servers offer 69.11Mbps.
ExpressVPN – High Speeds and Great Pricing
ExpressVPN constantly competes with NordVPN for market dominance. However, when it comes to speeds, ExpressVPN wins the race. It is owned by a company based in the British Virgin Islands and offers a 30-day money-back guarantee.
Here are some of its many positive features:
The fastest network speeds
The option to unblock YouTube
No data tracking or logging
Military-grade encryption
A built-in kill switch
Support for major browsers, operating systems, and devices
Access to more than 3,000 servers in 93 countries, with more additions each day
One downside of this tool is that it's expensive and allows connecting no more than three devices at a time. Its pricing starts at $12.95 per month. Its long-term plan is priced as an annual subscription at $6.69 per month or a six-month subscription at $9.95 per month. However, you get an extra three months of free service when you pay for the annual plan.
You can make your payment using cryptocurrency, PayPal, and major credit cards.
It reaches speeds of up to 100Mbps and offers an average speed of up to 83.11Mbps across servers. The lowest speed seen is about 30.26Mbps.
2. Use a Proxy Server
You can use proxy servers to bypass any YouTube restrictions. They work by routing your traffic through themselves whenever you log in through the nearest network server. However, keep in mind that in most cases, your data isn't encrypted when using this solution. This means that your activities can still be monitored by whatever body that denied you access in the first place, such as your government or administration.
If you decide to go down that road, ensure that your web proxy provides encryption.
3. Other methods
Use The Onion Router (TOR). This is both a network and a browser, and it gives you access to the Deep Web. It offers you anonymity and hides your activity as long as you stay within the browser and network. This tool allows you to access restricted sites.
Share Large Files Securely and Anonymously
When it comes to sharing large files over a secure network, you need a tool called FileWhopper. It offers you high transfer and download speeds. In addition, it uses military-grade encryption to ensure third parties cannot intercept or view your data.
Another great advantage of this cloud-based platform is that you can transfer files and folders of ANY size with absolutely no limits. Furthermore, unlike when using other data transfer platforms, you don't need to pay any weekly or monthly subscription fees. You only pay a one-time fee based on the size of the file or folder you want to send.
FileWhopper secures any file or folder you upload using a password. You should give this password to your recipient. They can then use it to download and decrypt your data.
This tool offers you security and anonymity. You can combine it with a VPN to get total protection and keep your activities private.
Conclusion
We hope this article has helped you unblock YouTube. If you have any extra solution to share, kindly drop it in the comment section below.