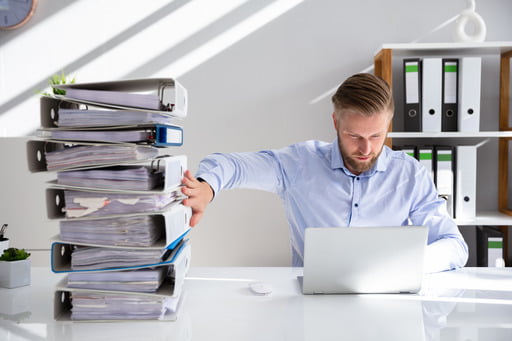 With technology taking over the realms in approximately all industries, relying on physical objects for storing vital information is no longer a viable option. However, we are at an age where there is still a transformation from the traditional way of doing things to modern practices. Paper documents are one of the things that are yet to be phased out as they are being overtaken by the digital world. Will they be totally phased out? Time will tell, but as of now, we can agree on one thing, even paper documents need to be scanned before being sent through. Gone are the days when documents would be sent via a courier, only to be signed and returned. Thus, digitizing software has become a necessity for businesses that are looking to store, edit, or send documents online.
In this article, before presenting the best scanning software of 2019, we will first bring you up to speed on how to digitize paper documents. It is also important to understand how to create digital copies of paper records as it will help you store records safely without having to worry about papers being damaged. With the scanning technology proving to be more accessible, convenient and affordable, the dream of having a paperless office is quickly becoming a reality. Most of the businesses now prefer to store their records online. This makes it easier for one to easily access the files even if they are not in office.
There are many software tools, machines and devices that will scan papers into digital form. Among the software solutions available, the best one should be able to provide you with a range of services, including converting a paper document into different digital forms.
How to convert paper files to digital format?
When you have paper files and want to digitally edit them or send them to someone, you will need to first convert them to digital format. To achieve this, you need to scan the paper files using particular software. One of the major features you should be looking for is the quality of results. If the results are poor and you need a professional outcome, then the software might fail to serve the purpose. Also, the poor quality of scanned documents means they will lack accuracy and general readability will be negatively affected.
There are plenty of scanning programs to consider. Among the lot, you can pick the most reliable, affordable and result-oriented software to use. With these criteria in mind, we have picked some of the best apps to turn a paper document into a softcopy. These are the apps that will help you manage a paperless office and maintain the quality of your digital documents. Some apps will go to the length of converting your paper document into various editable forms, such as Word, Excel, and other file types.
Top Considerations When Picking the Right Software
Before presenting our selected list, it is important to understand why one would go for particular digitizing software. The following list contains essential criteria you should focus on when searching for the best scanning software in 2019:
Quality – when it comes to converting paper documents to digital files, quality matters as it determines the readability of a scanned document.
Features – this category also plays an important role as it entails what you will achieve with particular software. If you want to use the software for various purposes, such as converting paper documents to multiple digital formats, then getting a multi-featured tool will aid you.
Affordability – no matter how successful a company or an individual is, no one wants to pay more for their services than what they should. The digitizing software of your choice should be good value for money after all.
User experience – confusing and buggy software will likely reduce productivity. So, you want to get what won't lead to employee agitation but will rather make the work process easier.
Best Tools to Get Started with Your Paperless Experience
1. Abbyy Finereader
Strong points:
Has a friendly user interface
Comes with a batch processing feature
Includes a continuous license
This is excellent optical character recognition (OCR) software developed by Abbyy, which also parents a number of business-oriented apps. With FineReader, you can scan paper documents and convert them to editable file formats. You can also compare your scanned documents and annotate them as well. You also have an opportunity to share your work with other users. FineReader carries one of the finest OCR systems in the digital world and is by far the most reputable scanning software. Cost-wise, you can get Abbyy for free with basic features, making it best if you want to try it before buying the full version.
2. VueScan
Strong points:
Provides plenty of customization options
Houses powerful editing features
VueScan is a great application that includes extensive customization to personalize your scanning experience. With VueScan, you get either a Standard or Professional edition, with the later supporting flatbed/document and film/slide scanning. However, the downside of this software is in its cost, with the professional version retailing for $89.95. That doesn't mean you can't get to try the app for free though as the brand presents users with an option to first enjoy a trial version before deciding whether or not to buy the full version. The software is compatible with over 3000 scanning machines, and with it, you can produce digital documents in JPEG, PDF, and TIFF file types. The Pro version allows you to create OCR text documents. It also lets the user edit converted documents by cropping them or adjusting color settings of the image to come up with the best quality results.
3. PaperScan
Strong points:
Has an affordable price
Supports multiple languages
Has a free version
This software helps you get the most out of your device as it comes with cool and much-needed features to produce excellent results. PaperScan also manufactures hardware. In fact, the software part came as an afterthought, which is great, considering that they understand the ins and outs of the hardware before coming up with a software tool that will harness the device to its full capacity. With over 30 supported languages, this is a great piece of software that comes with OCR and annotating features.
4. Readiris
Strong points:
Houses a great OCR system
Comes with a great user interface
Supports up to 138 languages
Is excellent value for money
Readiris is among the best scanning software tools for one particular reason: it's a jack of all trades. The app is user-friendly, such that it won't take much of your time to learn how to use it. The app boasts an intuitive interface, making it easy to operate. Readiris allows the user to scan paper documents and convert them into editable PDFs. It also lets users add annotations, comments or hyperlinks on the scanned documents. The scanned docs can also be converted into other editable file formats, such as Word and Excel. Moreover, Readiris comes with a feature that lets you convert documents to audio formats such as MP3 or WAV. With this feature, you get to listen instead of reading the whole text.
5. Acrobat Reader DC
Strong points:
Is feature-rich
Enjoys Dropbox and OneDrive integration
Boasts improved security due to permissions that require passwords
Achieves enhanced document consistency supported by standard templates
Housed by Adobe, Acrobat Reader DC is a powerful tool that will enhance your experience when converting documents to digital files. This is a top-notch scanning tool that is cloud-oriented, as indicated by the DC part, which stands for "Document Cloud." With Adobe Acrobat Reader DC, you get to compare your documents side by side, edit content on scanned documents, post comments and share the files. Coming from a well-known and reputable brand, Adobe Acrobat Reader DC presents seasoned features and seamlessly integrates into the brand's software ecosystem. With this tool, you can also create PDF files from other digital file formats such as Word, JPG, HTML pages, spreadsheets, and emails.
6. ScanSpeeder
Strong points:
Has a trial period
Is straightforward and user-friendly
Integrates with Facebook
Allows to add text to images
Offers an affordable paid version
What makes ScanSpeeder unique and deserving to be on this list is the simplified design that actually serves its purpose at its best. The software excels in editing, scanning, and archiving tons of paper documents. The software has an impressive list of features that will make your scanning experience an enjoyable and productive one. With features that allow you to scan, crop, or straighten documents or pics at a go utilizing a normal flatbed scanner machine, ScanSpeeder surely lives up to its name.
7. OmniPage Standard
Strong points:
Accomplished at recreating complex documents
Displays simple installation instructions
Houses a powerful OCR system
Comes with 3D correction technology
OmniPage is also a big name, just like Acrobat Reader DC. It provides much-needed features like scanning various types of docs and top-notch conversions at a premium level. It features the best OCR technology that performs high-quality scans. The software has managed to score over the world's best-selling scanning tools due to its richness in features. With the OmniPage Standard edition, you get amazing features, such as scanning paper documents and converting them into searchable and editable PDF digital documents.
8. Docufree
Strong points:
Has a great pricing model
Is great for bulk paperwork
This is an amazing scanning service that relieves you of the routine scanning work as the Docufree team physically scan things for you. This service is mostly used by medium to large enterprises when outsourcing scanning and digitizing jobs. All you need to do is place the documents that need to be scanned in a Docufree box, and their team will come and pick them up and get them to the conversion center where they will be scanned to PDF and TTFS digital files. OCR will also be done if need be. The final digital documents will then be stored safely online on your behalf. The original documents will be either returned to you or shredded as per your request. A big advantage of using the Docufree system is that the price is fixed per box regardless of the amount of paperwork to be scanned.
Best Scanning Software of 2019 for Mobile
Our pick for the best mobile scanning software is FineScanner Pro. Although the software doesn't fall under the impulse buy category, it has what it takes to justify its heavy price tag. The software is suitable for those who are looking to perform daily scans and are always on the road, hence the need to work on their phones all the time. The app lets you convert paper documents to digital files by just pointing your phone camera at the paper file. It will then automatically detect the file edges before starting to scan. Note that the app automatically starts scanning without requiring you to press anything, which is a great feature as it minimizes any moving while scanning. You can also get the app on subscription for just under $2.50 per month.
How to Share Your Digital Copies
After moving from the paper to software copies, you need to find a trusted platform that will allow you to transfer your digital files securely. FileWhopper is our top pick. This cloud environment is currently free on Beta, and users are able to upload as many copies as they want. The only feature that can be an issue is that files and other uploaded media can only be kept for 14 days (or 3 months if you add this option), after which the site completely deletes them. However, that's actually a security feature protecting sensitive information from outsiders and unauthorized personnel.
Getting started on FileWhopper is easy:
Visit filewhopper.com.
Upload a file or folder (of any size!).
The FileWhopper app will help you complete the upload.
Get a password that will be used to protect the link to your newly converted softcopies.