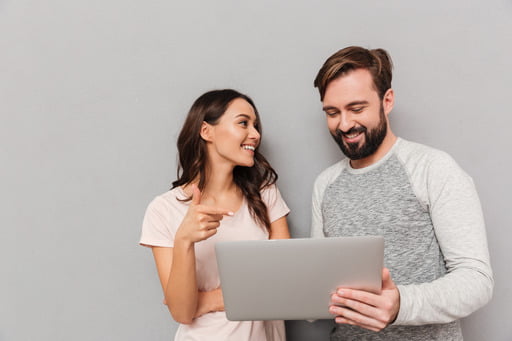 As computer users, we deal with a lot of data—some of us more than others. These files come in various formats and sizes. The different file types give us variety, but it can be a problem. Things can get complicated when you do not have the associated program needed to edit or open them. Besides, you might have a specific format that you prefer working with.
There are several file types around, and new ones keep coming up regularly. So, it can be challenging to find the right tool to convert between these different file formats. Sure, you might discover one that helps you with your audio conversion, but what happens when you need to convert a video, image, or document? At this point, you are caught in a dilemma. In this article, we will list and explain how to convert any media file into its different formats using some of these online services.
Why You'll Need an All-in-One File Conversion Tool
Typically, you would have to find a tool for converting your images, another for your audio data, and a separate one for video files. This means having to download and install several programs on your device, which is not just stressful but also space-consuming.
It will certainly be convenient to have a universal tool that can convert any file type into the format you want. It will even be better if this app or platform is free. However, such software is hard to come by. The next best solution is to convert your files using an online service. These applications can handle lots of formats, and the best part is that you don't need to install any programs on your computer. All you need is a good browser and a working internet connection. Besides, they are also free!
It is important to keep in mind that most online conversion tools have a file size limit, among other limitations. However, for general usage, these restrictions do not really matter. You will find that they are more than enough to handle what you need to do.
How to Convert Files without Installing New Software
We will describe seven online platforms that allow you to convert any file format without installing a program into your computer.
Zamzar
Fileminx
Convert Files
FileWiggler
Youconvertit
Free File Converter
Online-Convert.com
Now let us look at each of them in detail.
1. Zamzar
When you want to know how to convert any file to any format conveniently, you must try Zamzar. It has a non-paid version and a premium version. The free plan allows you to convert files up to 100 MB in size. For most people, this is enough. However, if you want to run a bigger size, then you have to subscribe to the paid plan. It has a long list of formats for conversion, which makes it one of the best platforms among its class.
Zamzar allows you to convert as many as five files of the same format simultaneously to a single output format. When the conversion is complete, a link is sent to your email, which you can use to get the new document or media type. This download link is valid for 24 hours. The tool also supports converting files through URL, and you can do this for more than 14 video sharing sites, such as MySpace and Google.
2. Fileminx
When compared to other online conversion services, Fileminx is quite small and restricted. It only allows you to upload files with a size limit of 50 MB. In addition, it can only support about 60 formats of image, audio, document, and video formats. This means that the list of file types that it can convert is relatively short.
However, it makes up for this limitation in other ways. For one, it is a very simple tool to understand and use. The user interface is among the easiest because all you need is to upload your file or provide a URL to the data you want to convert. Once you have done this, press the CONTINUE button and then click on any of the output icons to begin the process. Your upload will be converted and presented to you immediately.
FileMinx is a very handy tool if you don't want a simple file conversion service. You don't have to go through the stress of registering and waiting to receive your converted files through your email.
3. Convert Files
Convert Files is another popular conversion tool that can handle file sizes up to 250 MB. It supports a list of more than 330 formats, including output and input combinations.
Like the first platform in this article, ConvertFiles sends a link of the finished file to your email, which stays valid for up to 24 hours. You can even choose from several file conversion types for your videos, audios, documents, e-books, and images. In addition, it gives you access to video sharing sites. However, it focuses more on websites with more adult material.
Even if you are using a smartphone, you can use this tool to convert your audio, video, documents, and image files to different formats.
4. FileWiggler
FileWiggler is another unique service that caters even to unregistered users. You can upload a 5 MB document or a 200 MB media file without registering on this platform. Registration is free, it and allows you to convert up to 10 MB document or 300 MB media file.
This online service is divided into 3 main conversion tools:
In addition, it supports quite an extensive list of conversion formats. Whether you are a registered or unregistered user, the converted file will be sent to your email. However, priority is given to registered individuals, while unregistered converters receive the lowest priority speeds. Therefore, it makes sense to register before using the tool.
In addition, File Wiggler supports converting from popular video sites, such as Google Video, YouTube, and Dailymotion.
5. Youconvertit
Youconvertit has two versions available for its users: a free plan and a paid plan. For unregistered individuals, they get an upload limit of 60 MB, and the files are valid for three days. After this period, the converted file is deleted. However, for registered free users, this time duration is longer, and they also get a bigger upload limit of 100 MB. In addition, registered persons get higher conversion and download speed priority.
The list of formats that the tool can convert is pretty much extensive. It even allows certain unpopular file types. Besides, it also supports the conversion of files from video sharing sites. However, the YouTube website is no longer on the list of supported platforms.
When the conversion process is complete, the finished file is sent to the email address, which you will provide. Unlike Fileminx, you cannot download it directly from within the online tool.
6. Free File Converter
Just as its name suggests, this tool is free. Free File Converter supports a wide array of video, image, audio, and document formats. In addition, it allows users to download videos directly from specific online video sharing sites, such as Vimeo, Bloomberg, and ted.com.
The upload limit is up to 300 MB, which for a free service, is very impressive. Once it completes the conversion process, it makes the file available in a compressed zip file format. This comes in handy when you need to save space, and it also reduces the download time. You will receive a link to access the document or media, which stays viable for 12 hours. After this period, it becomes unusable.
7. Online-Convert.com
Online-Convert.com is a free platform that allows users to access conversion tools for a variety of file formats.
The app has an upload limit of 100 MB, and once the conversion is complete, it sends a link to your email. This stays active for 24 hours or when you have downloaded the file up to ten times. You can convert images, audio, video, documents, archives, and e-books. Amazingly, it also supports file hash generators for a file or input text.
To use the service, simply go to the "Convert to…" option and choose the format you want. Then, upload your file or paste the link to an online file, such as from a video sharing platform. Once you've done this, press the button and wait patiently for the conversion process to reach completion. It will automatically download the file immediately it is ready.
After Converting Your Files, What's Next?
We convert files for several reasons—it could be for work or personal purposes. Sometimes, it's because we want to share or transfer them to someone else. After all, it makes no sense to send a file format to a friend if they cannot view or make use of it.
However, what happens after you have converted a large-sized media file? There comes the challenge of finding the right platform to help you send it to your intended recipient. The problem with this is that it is quite difficult to find the right app for transferring huge files.
Some large-size file transfer tools have a lot of limitations. For one, they have low upload and download speeds, and they require you to subscribe to a weekly or monthly plan before you can use their service. Also, there is the issue of upload limit; most of them restrict what you can send.
FileWhopper is a cloud-based platform that addresses all these issues. You can send data of ANY size at insanely high speeds. There are no restrictions to the file sizes you can upload or transfer. In addition, there are no subscription fees. You only make a one-time payment based on the data size you want to share. Simply choose the media, and the platform will show you the price quote with no additional expense required.
If the data you want to send is sensitive, you don't have to worry. FileWhopper has a military-grade encryption technology that ensures hackers cannot access your files during the transfer process. It also provides you with added security by giving you a password that prevents unauthorized persons from viewing or downloading your files. You can share this password only with the recipient.
Another great feature apart from other large file transfer services is that it allows the recipient to simultaneously download the file while still sending it. This is a great time saver, especially when you are on the clock.
Because you don't need to compress your files before sharing them through FileWhopper, the original quality and integrity of your files are preserved. This makes it the best file sharing service in the market.
Conclusion
We hope this guide helped you learn how to convert and send any file format without installing any program into your computer or smartphone. If you have any other tool that you will like to recommend, kindly drop it in the comment section below.