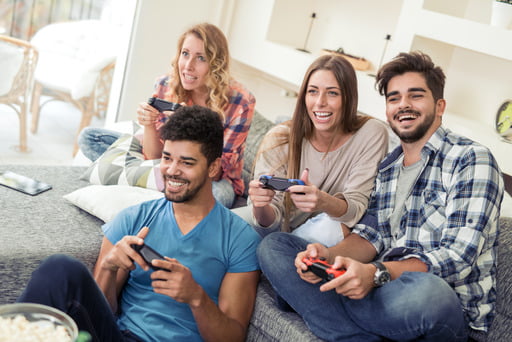 FileWhopper - The Best Program to Transfer Large Files & Folders
Before getting lost in the battle of the SSDs, you can start by learning how to safely share huge data online. Using a secure platform, you can send and receive information without the fear of data breaches and hackers gaining access to your important details. The transfer of large files and folders can be a bit stressing if you consider that most of the reliable services require pricey monthly or yearly subscriptions. Luckily for you, FileWhopper defies that logic and delivers premium services on a pay-as-you-go basis, meaning how much you pay depends on how much you send. You can transfer files and folders of any size to one person by default, but if the need arises, your data can be downloaded by up to 8 chosen recipients. The files and folders you have uploaded are kept securely on the servers for up to 14 days (can be extended up to 90 days upon request) and can be downloaded at any time. Here is how the service works:
1) Install the small-sized FileWhopper app and upload your desired large files or folders.
2) Copy the link to the uploaded data and share it with the intended recipient(s).
3) Share the unique password you were given after the download with the recipient(s) so that they could decrypt the content.
Now, let's dive head straight into the actual topic for this article – selecting the best SSD for a gaming PC to equip you and help you run away from purchasing multiple gaming gadgets.
Solid-state drives have officially taken over from the traditional hard disk drives in the PC gaming field not only because they are becoming more affordable but also due to their transfer speed that dwarfs HDDs. With games also becoming larger in size, thereby requiring more storage space from drives, HDDs have simply been pushed back to being backup storage drives. SSDs have become ideal to eSport gamers because of their superior game data transfer speed, which places them at an advantage as the PC won't have to wait for the drive to complete data transfer.
Although the storage drive has a smaller impact on the performance of the whole PC compared to CPU or GPU, information processing and application load times, as well as the transfer of data, which are heavily dependent on your drive's operation, can affect the speed of your PC and therefore determine your user experience. When playing a game, data that is stored in a directory on the drive is accessed and transferred back and forth in real time, and the speed of the drive determines how fast it is done. As a result, getting an SSD for gaming is an ideal choice as it will by far improve your gaming experience.
SSDs come in categories corresponding to their form factor. For instance, the most commonly used SSDs are SATA due to their affordable price per storage unit. However, they are not fast compared to M.2 drives, but they are super-fast when compared to HDDs. SSDs are slim and compact, making it possible to mount them directly to the motherboard. This makes it easy for the SSD drive to get more PCIe lanes, hence a faster transfer speed.
If looking for solid-state drives for gaming, consider various factors such as:
Speed – in most cases, this is the ultimate reason why most gamers jump ship from conventional HDDs to SSDs. However, even among the latter, the speed varies and some SSDs are much faster than others.
Durability – since the introduction of SSDs, theories about their durability have emerged. Due to lack of mechanical components, some label an SSD as more durable than an HDD. However, since it uses cells that come with a limited lifespan, others are convinced an SSD is not designed to last long. Whatever the case, the actuality is that an SSD can last more than a decade and knowing the right one to buy, which is one that houses top technology, will save you headache and money in the long run.
Price – high-end SSDs are pricey, and that is one thing that keeps most of the gamers at bay. However, with enough funds in place, a good dig around may get you the best SSD for gaming in 2019.
Capacity – the bigger the storage size, the more expensive the SSD is. That is the rule of thumb when it comes to the SSD market. However, getting more storage will save you trouble in the long run. Also, keep in mind that SSDs tend to slow down when reaching their capacity limits.
In this article, we are examining some of the best SSDs to consider in gaming. Although there are plenty of brands on the market that deliver great SSDs, finding one that really suits your needs can be stressful. If you are building or have already built an outstanding gaming PC, then you owe it an outstanding, super-fast and excellent storage drive that will unlock its full potential.
What is the best SSD for gaming?
Providing high-capacity storage at a low cost, Intel 660p couldn't miss this list by any chance. This drive uses NVMe technology and clocks amazing sequential transfer rates. The drive easily dwarfs any SATA SSD as it manages to deliver excellent performance when handling high-demanding games. It comes with high storage capacity and can, therefore, store huge game data. Although the drive slows down as it fills up, there is ample space, so it takes time to get it packed. Another issue is that Intel 660p records a lower-rated endurance, with the 2TB drive rated at 400TBW. However, if we are to put those numbers into perspective, it still comes out as a durable SSD. For instance, 400TBW is about 220GB of data writes per day for half a decade, which is insane, to say the least. Above that, Intel comes with a 5-year warranty; therefore, it is unlikely for the drive to fail during that period or right after it is over. Thus, with excellent performance accompanied by good speed and a fair price, the Intel 660p drive has a good chance of becoming your next gaming SSD.
Samsung 860 QVO SATA comes with a massive capacity of 2TB and has a 6Gb/s SATA interface. This is a reliable drive, which is also affordable when measured against its competitors. Samsung, as a brand, is well-known for delivering groundbreaking technological gadgets and rock-solid products. This drive embodies these principles pretty well as it became the first major QLC SSD (4-bit per cell), helping to bring down the costs of solid-state drives. Although the drive is not among the top SSDs in the SATA radar, it does deliver a reliable and safe storage environment. To top that, the drive uses AES 256-bit encryption technology that supports Windows Bitlocker.
Crucial P1 is among the favorites on our list as it delivers amazing transfer speeds, beating many SATA drives in terms of price and efficiency. If we are to consider its speed and price, it may seem like the best choice for anyone looking for a reliable SSD for gaming from a respectable brand. However, the indicated speeds fluctuate during work, especially when the drive is loaded or filled up to the rated capacity. Still, Crucial P1 can rival any SATA drive, and if you have an M.2 slot, then it is wise to consider Crucial P1 1TB NVMe as your next gaming SSD.
A combination of a fair price, great performance, and reliability, Samsung 860 Evo delivers what most of the gamers are looking for in a drive. Samsung is a big brand when it comes to the SSD market, so no wonder you have come across more than one of their products on this list. Getting the Evo with 1TB of storage means getting an unmatched blend of price and performance. With this SATA drive, you are unlikely to face compatibility issues as most (if not all) PCs built within the last decade and a half support SATA. The Evo manages to score high transfer speeds, making it a great SSD to consider for your games.
With this drive, you get excellent value for money. Crucial MX500 is considered to be one of the fastest SATA SSDs on the market, and it is available at a competitive price per GB. The drive does not have any serious weak links as it is compatible with almost any of the modern computers. To top that, MX500 delivers great performance complemented by its affordability, meaning you can get more storage at a great price. Although not faster than most of the drives we have on this list, it is a worthy consideration thanks to its price and capacity.
Silicon Power A55 1TB SATA
If you are still using a hard drive, then Silicon Power A55 is a great consideration for an upgrade. Based on the SATA system, Silicon Power A55 is compatible with most modern PCs. The Silicon brand on its own has been around for quite some time and managed to build a strong reputation on the SSD market. Silicon Power A55 is a budget-friendly SSD that comes with SATA storage of 1TB. The sequential read and write speed results are pretty much competitive with those of other SATA drives, though realistically, they will always lie just above the average mark, making Silicon Power A55 not the best SSD out there but rather an ideal one for budget-friendly builds. Although not the fastest SSD on the market, it does have the ability to deliver outstanding results at a fair price.
Adata Ultimate SU800 1TB SATA
As if it had a calling, this SATA drive arrived when almost every gamer needed to jump ship from the conventional hard drive to the modern SSD. Speed is always key, and this Adata Ultimate SU800 SSD manages to address this need, which makes it a great option for gaming (although it fails to maintain its high speeds when strained). Despite that issue, which can be easily overlooked due to the drive's competitive price, SU800 comes with various features that make it attractive to an average gamer. The drive comes with a useful toolbox that helps the user stay up to date on firmware. Although it may fail to rank high among its peers, it manages to deliver reliable performance at a lower cost per gigabyte.
Mushkin Enhanced Source 500GB
Last but not least is the Mushkin Enhanced Source SSD, which is literally the cheapest drive you can get on this list. However, in this case, a cheap price comes at an expense as the drive uses 3D TLC NAND, which is a bit old. The drive delivers modest performance, managing to clock a transfer speed that resembles that of a basic SSD. You may be wondering why to include the Mushkin Enhanced Source in this list if we are to criticize it so much. Well, although the weak points of the drive are more prominent compared to its competitors on this list, it is a great SSD if you are on a tight budget. The drive is a cost-effective upgrade, especially if you are still on an HDD. To top that, the brand is well-known for producing reliable SSDs. That means this one will be OK for a couple of years before running into problems.