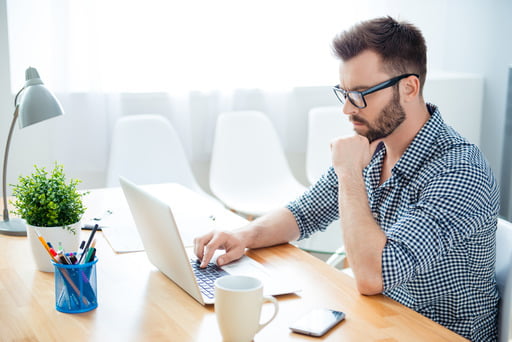 Do you want to know what hard drive to buy for a PC? The best and most probably only way of selecting your new hard drive is checking storage capacity.
First of all, check how much space the new hard drive provides for the storage of your new stuff. Is this going to be more than enough? You can't buy a new hard drive that is 'just enough' for your current storage requirements. This is one component that you must always purchase after considering the future and your storage needs over time.
Running out of space happens a lot more than you would normally think. Some PC users almost always need new hard drives to support their systems. If you are tired of buying new hard drives and prefer a long-term solution that doesn't involve you getting a new hard drive, skip all other sections and head straight to the conclusion.
How to Choose the Right Hard Drive?
To select the proper hard drive, start by understanding your original internal hard drive. How big is it, how old is it, does it still serve its purpose? There are a lot of other questions that you can answer to help yourself select the correct hard drive. The rule of thumb has it that when getting a second internal hard drive, it must be at least as big as the one already installed on your PC.
Bear in mind that the right hard drive must be accompanied by the right budget. The higher the storage capacity, the higher the price. You can start by calculating the cost of storage per gigabyte to ensure that even if you are to go above budget, it's worth it and saves you more in future.
For example, a 320GB drive might be going for $50 and a 500GB drive might be priced at $55. The 320GB costs 15,6 cents per gigabyte, while the 500GB costs 11,0 cents per gigabyte. Such a breakdown shows that there is more value in the 500GB hard drive when compared to the 320GB one. In the end, if your budget was only up to $50, you might want to wait a little bit and bump it up to $55. Bigger is better in this case, no matter how you look at it.
You can also use the following factors to help yourself better select your next hard drive:
Drive Capacity: As already highlighted in the top section, capacity is the main point you consider when buying your hard drive. Even when you check online sellers, you will easily come to the conclusion that you save more if you buy more capacity storage. Always remember that there is more value in the higher-capacity drives, so budget upwards all the time.
Drive Speed: When working, hard drives spin at a certain number of revolutions per minute (rpm). Thus, the higher or faster the speed, the better. While a hard drive that spins at 7200 rpm is good, one that offers 10000 rpm is excellent.
Interface: A hard drive's interface is either plain ATA or Serial ATA (SATA). Other ATA data cable identifications include UDMA, ATAPI, PATA, and IDE. There are other variations on SATA: these include Ultra ATA (an older version of the standard), eSATA and the external version of SATA.
Buffer: In computer terminology, buffer is memory. The hard drive buffer is a representation of the memory storage on the drive, which helps boost the speed of operations. Of course, following the rule of thumb once again, while a 32MB buffer is good, a 64MB buffer is better.
These are the most basic but important factors to be considered when answering the question, "How to choose an external hard drive?" But there are other important considerations.
Focus on the technical aspects that your dream hard drive must have. Most shops, especially online ones, display hard drives according to their capacity, buffer size, drive speed, and interface.
Final Considerations:
When choosing a hard drive to upgrade the PC's console, you need an internal drive.

If you take a look at internal drives, you will realize that they are affordable. The pricing is always lower because you will have to install an internal drive by yourself and also troubleshoot it on your own.

Windows isn't able to access more than 1000 gigabytes (GB), or 1 Terabyte TB), on a single hard drive. That said, there is no need to concern yourself about this at the moment since most drives for individual users only carry up to 1 TB of data.

Should you consider buying a solid state drive (SSD), your considerations should be the same as those for a traditional hard drive. However, you should bear in mind that SSDs are more expensive than hard drives.
How to Choose a Hard Drive for a Laptop
Learn your laptop and know the type and other specs.

Select a hard drive with the correct interface.

Look for the model with a large cache and select it.

Investigate the power consumption and noise level of the hard drive you're buying.

Check the drive's shock tolerance, which is rated in gravities.
Selecting a hard drive for your laptop or desktop computer is usually the same process. Just get the best value for your money whatever the case may be.
Conclusion
Although you will most definitely need more hard drive storage if you always have a lot happening on your PC and run out of memory, you can skip many concerns around hard drives by opting to share files on FileWhopper. This is a stand-alone service that allows safe and secure online file sharing. There might be no need to upgrade your hard drive if your files can be shared online and immediately deleted from the PC. With FileWhopper, you know that your files are shared online and that is where they will be stored until downloaded by the recipient or deleted automatically after a 14-day period.