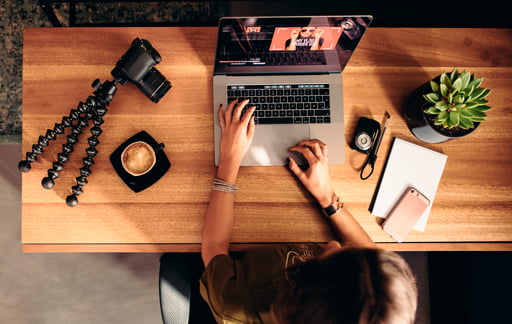 2020 was the year when video content exploded. And today, video editing is becoming one of those must-have skills that we are bound to use at some point in our lives. Whether you are making TikTok videos, advertising your products online or simply interested in video making as a hobby, you will need quality video editing tools to get started.
And there's no lack of these. The problem, however, is that most of the available video editing software is expensive, with some professional tools requiring a hefty investment.
If you are not quite ready for this and are looking for the best free video editors in 2021, you are in the right place. Today, we will look at the top free video editing software for beginners that can help you make great content right now.
The Best Free Video Editing Software in 2021
So, what is the best free tool for editing videos? When it comes to paid software, our top picks would be Adobe Premiere, Cyberlink PowerDirector and Apple Final Cut Pro X. These programs offer professional tools for creating video content — but this comes at a price. While most paid editing tools come with a free trial, after that trial is over, you will need to commit to monthly or yearly payments. If you don't feel that you are ready to invest in video editing, here are some great free editing tools that can help you create quality content.
Lightworks
Pros: powerful set of editing features, customizable interface, multitrack editing
Cons: steep learning curve
If you want to create professional-grade videos without paying a penny, you will love Lightworks.
Yes, Lightworks may not be quite as powerful as Adobe Premiere Elements, but it comes with a strong selection of editing tools. Lightworks is a non-linear editor, meaning the quality of your footage won't drop as you are editing, and supports multiple video tracks.
The best thing about Lightworks is that it comes with a number of high-end features that one would normally only see in expensive software, like Final Cut Pro. Some of the most useful features of the app include the ability to import footage and render it in the background and the option to preview video effects in real time.
Are there any downsides? Well, like any app that offers professional video editing features, Lightworks comes with a bit of a learning curve. It may take you some time to get the hang of all of the app's functionality to produce quality content.
However, while the program's interface may have a lot of complex elements, it's quite straightforward in use. You can move your editing windows by simply dragging them around to create an infinite number of layout variations. Plus, you can also set custom keyboard shortcuts for frequent actions to speed up your editing.
You can use Lightworks on all major platforms (Windows, macOS and Linux), and you have the option to upgrade to Lightworks Pro if you want even more functionality.
HitFilm Express
Pros: professional editing tools, online tutorials
Cons: learning curve, high system requirements
HitFilm Express is similar to Lightworks as it is also free software that aims to offer professional editing tools with zero investment.
With the app, you can perform all standard editing actions: adjust color balance, trim clips and share your finished projects in various video formats.
With that, there are quite a few features in HitFilm Express that go way beyond the basics. For instance, you can use the app to do chroma keying, design custom video masks and upgrade your footage with 3D compositional tools.
Just like with Lightworks, there is one issue with HitFilm Express — it's a bit complicated. First-time users may find HitFilm Express a bit intimidating, and learning how all the app's features work may take some time.
Another problem that you could potentially have with the app is that it's technically demanding. So, in order to use it, you will need a computer: a phone or tablet won't do. What's more, you'll need a powerful processor on board too.
One more thing to mention is the installation process. In order to get the program, you will need to share a link to the app's developer on your social media.
Shotcut
Pros: lots of filters and effects, direct streaming support, easy data import
Cons: no filter preview, clunky interface
Shotcut started out as a Linux app — and it wasn't available on other platforms. However, as the app got more popular, it expanded and became available for Mac and Windows users too.
The app's interface may be a bit strange-looking and might take some time to get used to. With that, Shotcut remains one of the best free video editors you can download today.
There are a lot of things about the app's interface that are actually easy: for instance, you can drag your files to import them into a new project. With that, there are also lots of elements that are not quite straightforward: for example, you will need to configure your display by adding the modules you need.
Yes, Shotcut may take some time to master. But once you do that, you will see why the program has amassed a loyal user base. One of the best Shotcut's features is a generous selection of filters that you can apply to audio and video clips as you edit them.
Movie Maker Online
Pros: works online, no system requirements, large library of royalty-free images and audio
Cons: interface takes some getting used to, advertising
If downloading heavy software on your PC is not for you, you may want to try Movie Maker Online. Just as its name suggests, the software lets you make video editing online and runs in your browser. So, all you need to work on your videos is simply upload them to a vertical timeline where you can make all the changes you need: crop clips, add filters, apply transition effects, and more.
One of the biggest advantages of using an online editor is that you can access the tool from any
desktop device and you won't have to worry about storage. What's more, unlike with hefty editing software, with Movie Maker Online, your PC specs don't matter as much because all the editing happens in the cloud.
Plus, if you need to add music or still images to your project, you can easily do that with Movie Maker's extensive library of royalty-free images and music.
VSDC Video Editor
Pros: multi-monitor support, video stabilization tools
Cons: resolution limits
VSDC Video Editor has recently undergone a number of upgrades and improvements that have made the program much easier to use. There is now a nice-looking dark theme on board and the option to detach individual windows. This makes it a good fit when using more than one monitor for video editing.
VSDC is a non-linear video editor, just like Lightworks, and can be easily placed in the same category as pricey video editing tools.
The program is available in two editions: free and premium. And it's very refreshing that the free version of the software doesn't bombard you with prompts to sign up for a paid account.
There are just two downsides to mention: the free version doesn't come with color chroma key tools, and you can't use it to work with resolutions above 1080p.
Other than that, there is lots of great functionality on board: animations, sprites, transitions, watermarking, blending, overlaying, masking, and more. You also get a free video stabilization tool, which is great for polishing smartphone videos.
VSDC is now available for iOS or Linux, and it is one of the best free video editing apps for Windows in 2021.
Apple iMovie
Pros: great movie templates, lots of audio tools, friendly interface
Cons: limited to two video tracks, no 360° video support
Now, a lot of the tools we've mentioned above are multi-platform. So, you are probably wondering: is there free video editing software exclusive to Macs? The answer to that is yes, and the chances are you already have it. Apple iMovie comes free with every new Mac and is a great place to start with video editing.
Apple iMovie may not come with advanced editing features, but it does have everything you need for basic video work. With iMovie, you can do color grading, adjust playback speed, add green-screen effects, narrations and soundtracks, and more. Plus, tools like Trailers and Movies make story-based video creation a breeze for beginners.
The software works with 4K and HEVC, but there is no 360-degree video support on board just yet. In fact, this may be considered one of the app's downsides — it's not the fastest when it comes to adopting new formats.
And there you have it. We hope that the software suggestions above have been helpful and you've been able to find a reliable free video editing tool to create your content. There is just one more thing we would like to add.
When working with video content, you will probably need to transfer video clips, soundtracks or even whole movies online. And this means that in addition to video editing software, you will also need an efficient file transfer service in your toolkit. So, we'd like to introduce you to FileWhopper.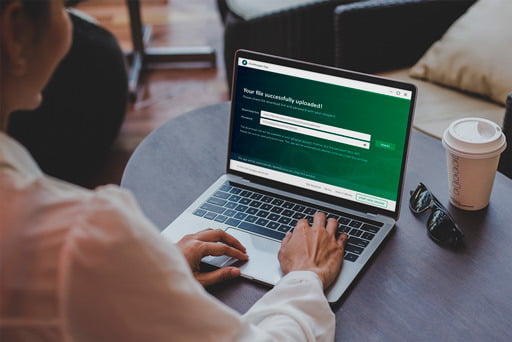 FileWhopper is a safe, quick and easy way to send large files and folders over the Internet. The best thing about it is that it doesn't require a subscription: you will simply pay for the files or folders that you want to transfer based on their size.
[fwa-calculator]
Here are a few other things about FileWhopper that you might like:
You can transfer files and folders of any size — there are no limits. Send videos, photo albums, movies, or even software.
The recipient of your file or folder can start downloading it as soon as you start the upload process — there is no need to wait for the upload to complete.
The program uses zero-knowledge encryption to keep your data safe.
There is no bulky software to download. All FileWhopper needs is a tiny app that will auto- delete when the upload is finished.
There is no need to worry about connection or other computer issues messing up your transfer. If any force majeure event (like a poor internet signal or power outage) occurs, FileWhopper will automatically pause and then resume the transfer with no data loss.
FileWhopper won't shorten the link to the file or folder you are sending. This way, the recipient of your data will be able to trace the transfer all the way back to FileWhopper. This technique is applied to help users avoid phishing and malware.
Finally, your first 5GB transfer with FileWhopper is absolutely free. This way, you can test out all the features we've mentioned above and see for yourself if the app is a good fit for you.