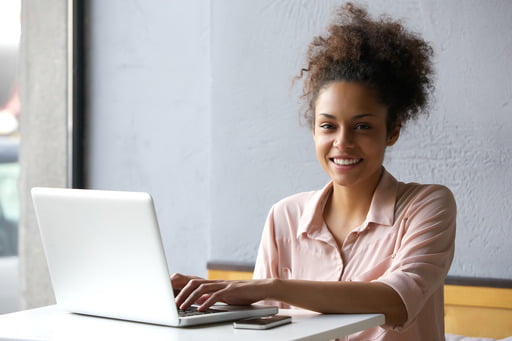 Drivers are fundamental for the proper functioning of your Windows 10 computer. For your PC to perform critical functions and for you to have essential things done, you need to make sure the right drivers are installed on the device. The problem, however, is that Microsoft cannot always offer native driver support to every single piece of hardware on the market. This is why you sometimes need to download, install, update, and troubleshoot your drivers manually.
Bluetooth drivers are no exception. Depending on the hardware you're using on your Windows 10 device, you might need to handle the downloading and installation processes yourself. The increasing popularity and sophistication of wireless technology mean you need to have Bluetooth working correctly on your device. Many accessory devices, such as Apple's AirPods, use Bluetooth functionality. Users, therefore, find themselves looking for how to install Bluetooth drivers in Windows 10.
Bluetooth is also useful for transferring files. To transfer files between devices and connect Bluetooth accessories, such as Bluetooth headsets, to your computer, you need to know where to find Bluetooth drivers for Windows 10. In this article, we will show you how to download, install, fix, and update Bluetooth drivers on Windows 10 .
How to Download and Install Bluetooth Drivers in Windows 10
If you don't have Bluetooth drivers installed on your Windows device, the first thing you need to do is download and install them properly. You don't need to worry. The procedure is straightforward. Just follow the steps below.
Step 1: Check your system information
First, you have to check your system information. You need this information to download the compatible Bluetooth driver for your PC.
Here is what you should do:
On your keyboard, press the Windows key + R shortcut. This will bring up a utility box named Run. In the input box, type in the command "Control" (without the quotation marks). Then click the OK button. This will take you to a new window.
In the Control Panel application window, click on the drop-down menu next to View by and then set your view mode to Category.
Now go to the System and Security section and click on it. Then click on the heading named System. This is where you will find the necessary information about your Windows 10 device.
The next step is to check your processor type. When you see the processor name, write this down so you won't forget it. In addition to this, check to see if your system type is 32-bit or 64-bit. Write this information down as well.
Step 2: Download and install the compatible Bluetooth driver
Now that you know the necessary information about your PC, it's time to download and install the right Bluetooth driver for your system:
To begin with, go to your web browser and open it. Microsoft Edge comes pre-installed on Windows 10. This allows you to surf the internet instantly.
Open a search engine, such as Bing or Google. You need this to perform a search.
After the search engine has loaded, enter your processor type into the search box and type in "Bluetooth driver download" next to it. Press the Enter key to execute the search.
On the new page, go through the search results to locate the official website for your processor type. To avoid downloading malware on your PC, always use official sites for downloads.
Clicking on the official website will show you the compatible Bluetooth driver for your computer. Before you click on the Download button, check to confirm that the bit version is the right one for your device.
Step 3: Install the Bluetooth driver on your computer
Go to the downloaded Bluetooth driver file and click on it to install it. Depending on your brand, the installation steps can differ. Follow the on-screen guide after opening the driver file.
Note: Since this is a driver installation, you need to have administrator privileges to carry out the process. Ensure you are using an administrator account on your PC.
When the installation process is complete, restart your system and then try using your Bluetooth.
How to Fix Bluetooth Drivers in Windows 10
If you have your Bluetooth driver already installed on your PC but you're having issues with it, we'll show you how to fix them below:
Solution 1: Enable or restart Bluetooth
Many users have no idea that even after installing Bluetooth drivers on their computers, they still need to turn Bluetooth on. If your computer has disabled your Bluetooth, you need to enable it. You can do this in a few easy steps.
However, if your Bluetooth is already enabled on your Windows 10 device, then you might need to restart your Bluetooth for it to work correctly. To accomplish this, follow the steps below:
Go to your taskbar and click on the Windows icon to open the Start menu. Now click on Settings. Alternatively, you can use the Windows + I shortcut.
Open the section named Devices. Look at the left-side panel of the Settings window to confirm that you are on the default tab named Bluetooth & other devices.
Under Bluetooth, click on the toggle button to turn it on. However, if it is already on, toggle it off, wait for about 30 seconds, and then toggle it back on again. Doing this will restart your Bluetooth.
Try using your Bluetooth to see if it is now functioning correctly.
Solution 2: Run an SFC scan
If the above solution does not work, you need to run a System File Checker (SFC) scan. The SFC tool is available by default on all Windows 10 computers. You can use it to fix driver or file corruption issues automatically. Here is what you should do:
On your keyboard, press the Windows + R shortcut.Type the command "cmd" (without the quotation marks) into the Run utility box and then press the shortcut Ctrl + Shift + Enter. This will open the Command Prompt with administrative privileges.
If there is an on-screen prompt asking you to allow the Command Prompt to make changes, click on Yes. For this to work, you need to use an administrator account.
In the new window, input sfc /scannow.
The System File Checker will perform a scan to check for errors. Wait for the scan to complete. If the scan detects any issues, follow the on-screen commands in the SFC command window to fix them automatically.
Check to see if your Bluetooth is working properly now. If it's not, move to the next solution below.
Solution 3: Update your Bluetooth drivers to the most recent version
You might be facing this problem because you're using an outdated Bluetooth driver. This is especially common among users that installed their drivers a long time ago and forgot to update them. It's important to keep in mind that, just like your system, your drivers need periodic updates to function properly. Here is how to update them:
Go to your keyboard and press the shortcut Windows + X. From the menu displayed, click on Device Manager.
Click on the arrow next to Bluetooth to expand the menu. This will show you a list of audio devices.
Go to your audio device and right-click on it, and from the options, select Update Driver.
Windows 10 will perform an automatic scan to locate the newest compatible driver for your computer.
Once the scan is complete, follow the on-screen instructions to complete the updating process.
Solution 4: Run the Windows Bluetooth Troubleshooter
Windows 10 comes with built-in troubleshooters designed to resolve a variety of issues on your PC. This allows users to solve their problems without calling up Microsoft to assist them.
Many users have reported that they have been able to get their Bluetooth functioning again using the Windows Bluetooth Troubleshooter:
On your keyboard, press the shortcut Windows + I. This will open the Settings window.
Now go to Update & Security and click on it.
Go to the left-side menu of the window and select Troubleshoot.
Scroll down to Bluetooth and select it. Then select the Run the troubleshooter button.
Wait patiently for the tool to perform a scan. If it detects any issues, follow the on-screen instructions to resolve them.
If the troubleshooter does not detect any problems, then try the next step.
Solution 5: Update your OS to the latest Windows 10 release
It might be that you are using an older version of Windows 10. Updating to the latest release can fix your Bluetooth errors and even give you access to additional security features and new functionalities:
Press the shortcut Windows + I to open the Settings application.
Now select the Update & Security option.
Go to Check for updates in the Windows Update tab and click on it. This is how you can check for new updates.
If there is a new update present, select Install and allow your system to complete the installation process.
Restart your device once the installation is complete and try using your Bluetooth again.
Note: Ensure you have a full battery and backup power before carrying out this process.
While you can use Bluetooth to transfer files between your PC and other devices, this method can be inefficient. It can be quite slow and frustrating, especially when you need to transfer huge files or folders.
To transfer huge amounts of data at high speeds, you need a file transfer service. FileWhopper is a cloud-based service that you can use to transfer large files and folders of any size in a fast and secure manner. The great part is that you don't need to compress your files before sending them. This ensures that the quality of your files is maintained.
Unlike other transfer tools out there, FileWhopper doesn't require you to pay any monthly subscription fees. You only pay a one-time fee depending on the size of the file or folder you want to transfer. Also, FileWhopper protects your files with state-of-the-art encryption, thereby keeping your data safe from intruders.
Conclusion
We believe the solutions discussed in this article will solve your Bluetooth problems. If you have extra solutions to share with us, let us know in the comment section.