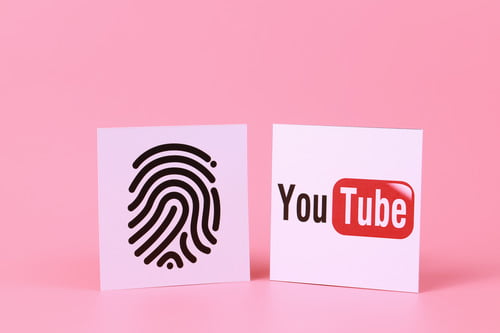 It only started in 2005, and now it's the world's most popular online video broadcasting platform. YouTube has changed the lives of many. Something that started as a way of sharing personal events is now a career-defining platform with over 2 billion users. The platform is only second to Google among the most visited websites. The YouTube website has transformed swiftly from a common video-sharing platform to a full-on operational sub-internet with communities focusing on different niches. However, regardless of its popularity, not all users have the ability to access content posted on YouTube. And for that reason, I have put together a quick and easy guide to unblocking YouTube.
There are various reasons why YouTube can be blocked. The reasons behind your lack of access to YouTube content may vary from regional restrictions to work-related limitations and security measures. For instance, your region may have political-related restrictions or your company may censor the internet to ensure workers do not spend much time on less productive things, such as watching videos on YouTube. Some publishers only allow their videos to be available in specific countries, which means if you are in a region where their content is blocked, you won't have the privilege of viewing it.
No matter the reason behind your "Why is YouTube blocked?" search, I have a great fix for you below. Before we get to the fix, let me start by providing you with the basic reasons leading to YouTube being blocked.
For starters, take, for instance, China and North Korea. Did you know that they are among the few countries that have blocked YouTube entirely? The common reason behind this governmental practice is to "protect the masses from being influenced by foreign ideologies." The object is to make sure that foreign ideas do not encourage the population to question their government's decisions.
As for the rest of the world, people can access the internet in a relatively free manner. However, the reason why others have no access to some websites is simply due to a block placed via the internet provider. This type of restriction is also practiced by companies when they want to control their employees in an attempt to increase productivity. Therefore, most corporations, including small and big enterprises and institutions, give extreme orders to webmasters to ensure that they block all access to YouTube.
Blocking YouTube is not always associated with the worst reasons. In some instances, it can be blocked to ensure that the use of internet data is kept low. Imagine, for example, that you have a limited data plan. If everyone on it is using Wi-Fi and spending most of their time on YouTube watching videos, then your connection won't last long.
That said, despite all of these various methods of blocking access to YouTube content, bypassing YouTube restrictions is quite easy. Even if an uploader places a regional restriction on their content, you can still easily bypass it. There are about four ways that you can access blocked YouTube content. I have compiled and listed them below.
How to Unblock YouTube Using a Web Proxy?
Using a web proxy to unblock YouTube content is the fastest and most affordable method. To make things even easier, you need to find the best web proxy for YouTube. However, when using a proxy, you should be careful. This is because proxies are not safe. Therefore, I advise using one for YouTube only. Proxies do not mask or protect your internet connection. For more info regarding proxy check this article out. This means if you are torrenting with a proxy, then you will be waving a red flag to copyright law enforcers.
Here are some of the web proxies that you can consider using to unblock YouTube content:
✔️ Hide.me Proxy – this brand's proxy comes as an extension of their VPN service. The service is free, and considering their VPN reputation, you can enjoy a decent service from their proxy.
✔️ Zend2 – the Zend2 proxy is simple and straightforward. Their site only offers the basic information needed to get started with their product, but their proxy does deliver a decent service.
✔️ Whoer Proxy – the proxy service is offered as a bonus to their impressive VPN tool. Although the free version only gives access to a server in the Netherlands, the proxy will still serve you well.

How to Unblock YouTube Using a VPN?
VPNs are better than proxies as they provide an extra layer of protection. They also give you access to blocked YouTube content. What makes a VPN a better option is that it reroutes your internet connection to another location so that the targeted website is deceived into thinking you are from a region where accessing it is allowed. This method is foolproof and can help you bypass YouTube geo-blocking.
VPNs can easily bulldoze through admin permissions without any troubles or leaks. The only problem with using VPNs is that most of the best ones come at a considerable cost. Luckily, it is common among paid VPNs to offer a money-back guarantee, which means if you don't like them, you can always get your money back.
How to Unblock YouTube Using HTTPS?
Although I mentioned the first method as the easiest, you will be surprised at how effective and straightforward this one is. Remember, when blocking a website, most admins tend to insert its URL. For instance, when blocking YouTube, the inserted URL reads as follows: http://www.youtube.com. If you want to bypass the block, you can simply add an extra "s" so that the URL will read as follows: https://www.youtube.com. This tweak will help you access YouTube.
How to Unblock YouTube by Changing the DNS Server?
This is another simple and cheap way of unblocking YouTube content. By changing your DNS server, you will be able to bypass blocks on YouTube. The exact way to change the DNS address varies from system to system. However, since the difference isn't that significant, there is no need to go through various methods. Here is how you can change your DNS server:
Access your Network Settings and then click on Network Connection Properties.
Look for the DNS server under IPv4.
Alter the server to 8.8.8.8 or 8.8.4.4.
Save the changes and reboot your system.
Closing Thoughts
There are plenty of ways that you can unblock YouTube videos. However, how they will function depends on the nature of the block you are facing. Therefore, it is important to first understand what works best for the situation you are in. With all things put into consideration, I always recommend unblocking YouTube content using a VPN as this method is safe and comes with fewer risks. On top of giving you access to the blocked content, it also masks your IP address, providing an added layer of protection against cybercriminals.
Send Extremely Large Files & Folders Online Conveniently with FileWhopper
There are plenty of ways that you can send large files and folders online. Unfortunately, most of them will either waste much of your time or cost you an arm and a leg. In most cases, you will be forced to convert or compress your files, which means you have to compromise on the quality of your content. Some methods will simply not work. If you want to get things done without any hassle, then FileWhopper is the best option to go for. The program lets you upload a file or folder of any size fast and securely. The best part about all this is that there are no strings attached with FileWhopper.
You pay only for what you wish to send, and there are no monthly fees or subscriptions. The site only requests a one-off fee based on the amount of data you want to send. The uploaded file or folder is safely stored in the servers and protected using high-end encryption technology. Your recipient (one person by default) is given up to 14 days to download the shared file or folder before it is permanently deleted without leaving any traces (you can add extra recipients and days of storage if need be). Designed and developed by a Microsoft partner, FileWhopper is a trusted platform that has a user-friendly interface and delivers an outstanding experience.
Here is how the system works:
1. Select the file or folder you wish to share and receive a price quote based on its size.
2. Download and install the tiny FileWhopper app to upload your data fast and securely.
3. Copy the link to the uploaded file or folder and share it securely with the intended recipient(s).
4. Safely share the password provided by the app with the recipient(s) so that they can decrypt the shared file or folder.

If you liked this article, check out other articles about YouTube on the FileWhopper blog.