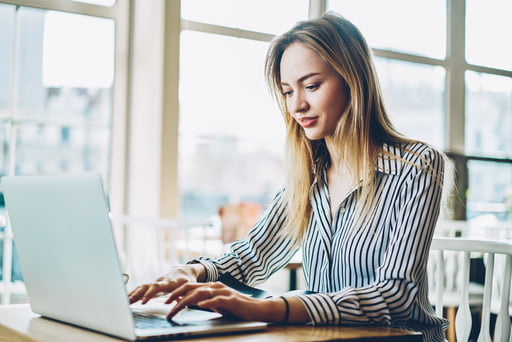 Apple's MacBook and iMac cameras are known for their top quality. Not only do they provide crisp and clear video experiences, but they also allow you to connect with friends, colleagues, and family members through video call apps, making it easy to enjoy wonderful conversations on Skype, FaceTime, Facebook, and others.
However, recently, some users have reported having issues preventing them from using their cameras after they installed a recent update. Other complaints include the following scenarios:
Mac camera refusing to work with Zoom
Mac camera having issues with Google Meet
Mac camera failing to work on Microsoft Teams
Mac camera not working on a Facebook video call
These problems occur on different Mac models, including MacBook Air, MacBook Pro 2010, MacBook Pro 2011, MacBook 2018, MacBook Pro 2019, and MacBook Pro 2020. Fortunately, the issues are fixable. Below are different methods that you can employ to rectify them. We will show you how to make your Mac camera work on Google Meet, Skype, and Zoom. In addition, you will learn how to fix "Mac camera won't work in a Facebook video call."
What to Do If Your Mac Camera Is Not Working on Skype, Zoom, Facebook, or Google Meet
You are probably wondering, "What if my Mac camera is not working after an update?" Well, not to worry, this guide will help you resolve the issue.
Before we dive into the solutions, it is important that you run some primary checks first. After checking and confirming the following, you can then move on to the other fixes.
1. Primary Check 1: Is Access to Your Mac's Camera Restricted?
All macOS versions come with the powerful built-in Parental Controls feature. It comes with the Screen Time tool, which enables users to place a limit on the number of hours spent using their Macs. So if you are wondering why your Mac camera is not working, for instance, in Zoom, this could be the reason.
Therefore, it is necessary to check if access to your Mac's camera is restricted by Screen Time. If it is, you have to remove the block. To achieve this, follow the steps below:
Locate the Apple logo at the top of the Mac menu and click on it.
In the new window, select the System Preferences option, and then click on Screen Time.
From the left side of the window, choose the Content & Privacy option, and then select the Apps tab.
Now, check the box next to Camera.
That's it! The next step is to check if app and browser permissions for camera use are turned on. See how to do this in the section below.
2. Primary Check 2: Can Apps Access Your Mac's Camera?
The next primary check is to see if the apps and browsers trying to use your Mac's camera are restricted. If they are, then you need to grant them permission. To access this setting, you need to do the following:
Go to the Apple logo at the top of your Mac's menu. From there, select System Preferences and choose Security & Privacy.
Click on Camera. Under the Allow the apps below to access your camera section, select the apps you want to grant permission. (You should go to the lower section of your screen and unlock the lock to apply your changes.)
If you still cannot use your camera after performing these checks, then you should proceed to the solutions below.
Solution 1: Restart Your Mac
Why is your Mac camera not working on Microsoft Teams? The reason may vary from device to device, but fixing the problem could be as simple as restarting your Mac. Using your device for weeks without turning it off can affect its performance. This solution can resolve a lot of other malfunctions that you might encounter while using your Mac.
Here is how to restart your Mac device:
Locate the Apple logo in the top Mac menu and click on it.
From the list of options, click on Restart and wait patiently for your device to reboot.
Check to see if you can now use your camera. If the problem has not been resolved, proceed to the next solution.
Solution 2: Other Quick Fixes That You Should Try
If the method above has not worked for you, you can try other quick solutions that can get your camera working again:
Download and use other apps, such as iChat and Photo Booth. This will help you to confirm whether the problem is peculiar to, for example, FaceTime or is a general issue affecting all your applications.
Another troubleshooting method is to use a different username to log into your video app. If the camera works, then the problem is with your Apple ID.
Disconnect the camera and FireWire cable from your Mac by removing them. Wait a few minutes, and then re-plug them. After doing this, check to see if your camera now works with Skype or any other video call app you use.
If you notice that the issue is specific to FaceTime, it means that your MacBook is stuck on the built-in camera. It is unable to switch to the display camera automatically. Here is how to resolve this:
- Open the FaceTime app on your Mac device.
- Click on Menu and choose Video from the list of options.
- Now, click on FaceTime HD Camera (Display).
If these quick fixes fail to work for you, then you should try the next solution.
Solution 3: Execute the sudo killall VDCAssistant Command
This solution involves using a line of code. Don't worry. It is straightforward.
The first thing you need to do is to close down all the open tabs and apps that use your Mac's camera, such as Skype, FaceTime, and Zoom.
Go to Spotlight and open Terminal directly from there.
Now type in the following command line:
sudo killall VDCAssistant
Then enter this command line:
sudo killall AppleCameraAssistant
Enter the administrative password and then proceed to the next step.
You can now relaunch Skype, Zoom, or whatever video call app you were using to check if your camera is now working.
Note: If you are inputting both commands on a single line, then use this format:
sudo killall VDCAssistant;sudo killall AppleCameraAssistant
Proceed to enter the admin password, and then confirm your entry to complete the process.
Is your Mac camera working now? If not, move to the next method.
Solution 4: Use the Activity Monitor Application
Some users have reported that this solution worked for them.
If your Mac camera is still not working with Skype or Facebook, then you should try force closing the process. To do this, you need to go through the Activity Monitor:
First, you need to close any app that uses the camera, such as FaceTime, Discord, or Photo Booth.
The next step is to open Applications. Under it, go to Utilities Folder and click on it.
Now, go to Activity Monitor and open it.
Select Process Name. The list is arranged in alphabetical order.
In this window, locate VDC Assistant and click on it.
Now, go to the top left corner and click on the X icon. This will force close the program.
Relaunch your video apps to see if the camera is now working for these applications.
Solution 5: Check If There Is an Available Software Update
If you are running old macOS, your camera may have issues working with new versions of certain apps. This is because the earlier macOS versions lack some functionalities. Therefore, you need to check if there is an update available for your device.
Apple releases free updates regularly to fix bugs and make improvements. You can enable your Mac to download software updates automatically whenever they are available. However, you can also check for and install them manually.
To do it yourself without using the automatic feature, follow the instructions below:
Go to the Apple logo on your Mac and select it.
From there, go to System Preferences and click on it.
In the new window, locate and choose Software Update and wait patiently for the system to search for any recent updates.
If there are new updates available, download and install them.
Now, check to see if the "MacBook camera not working" issue has been resolved. If this solution does not work for you, proceed to the next method below.
Solution 6: Remove or Disconnect All Third-Party Peripherals
Sometimes the problem is that third-party peripheral tools are interfering with your camera and app connectivity. Disconnect or remove these accessories from your Mac. They include wired connections or Bluetooth wireless connections.
You might not know this, but your Mac's Bluetooth system automatically connects to your HomeKit accessories, such as a wireless Bluetooth webcam for Mac. Therefore, if you are not making use of your Bluetooth, you should turn it off by following these steps:
Go to System Preferences on your Mac through the Apple logo on the top-right menu bar.
Locate Bluetooth and open it to see more options.
From the list of options, select Turn off Bluetooth.
Another thing you can do is to manually remove all Bluetooth devices. This will stop them from reconnecting automatically without you knowing.
If the problem is not related to your peripheral accessories, then proceed to the next solution.
Solution 7: Boot Your MacBook in Safe Mode
You can use Safe Mode on Mac to detect and resolve issues with the device's startup disk. In this mode, you only load the kernel extensions of your MacBook. This makes it possible to delete kernel caches and font caches in addition to other system cache files.
If the previous macOS is the reason for this problem, Safe Mode will help you detect that. Keep in mind that you cannot use many of your Mac's functionalities while in this mode because many functions, such as file sharing, accessibility features, and USB functionality, will be disabled.
To boot your Mac in Safe Mode, follow these steps:
First, you need to restart your MacBook. To do this, select the Apple logo from the Mac menu bar on the top right of your screen. Choose the Restart option from the drop-down menu.
Immediately after your Mac plays the startup sound, go to your keyboard and hold down the SHIFT key. Do not release it until the Mac shows you a login screen with Safe Mode written in the top right corner.
Check if your camera is now working. If it is working, that means the problem is with the OS. To resolve this, you have to repair the Mac drive or reinstall macOS. You can also perform a clean install.
However, if the camera does not work in Safe Mode, then its hardware is faulty or there is a software issue.
Solution 8: Create a New User Account
If you don't want to go through the stress of reinstalling/clean installing macOS or repairing the Mac drive, then you can try creating a new user account:
Go to the Apple logo and click on System Preferences.
Under it, select Users & Groups,and then click on the lock to add a new account.
Add a new account by clicking on the + sign.
Then select Administrator from the drop-down menu.
Enter a name and password, and then click on the Create User option.
Restart your Mac. Log into the new account you created and check if the issues have been fixed.
Solution 9: Repair Your Disk
It is possible to repair your Mac's drive without the risk of losing your data. You also don't need to reinstall the existing macOS to achieve this.
If your device is running a dual-boot system, this method will allow you to focus on a particular macOS disk partition. What you need is to open the Disk Utility and follow the steps below:
First, utilize the Spotlight Search [Command + Space] and then go to Disk Utility or open it from the launchpad.
Once this new window is open, choose your macOS drive partition, and then go to the First Aid option.
Select the Run buttonto apply First Aid to the chosen Macintosh HD Drive.
Not all macOS problems can be fixed with the First Aid disk repair option. Some errors require you to download and install the latest macOS version. We will explain this in detail below.
Solution 10: Reinstall macOS
When you install a new copy of macOS, the process replaces any corrupt files and overwrites existing folders.
Before you begin, ensure that your Mac has an active internet connection, because it will need to download some files during the installation process. Here is what you should do next:
First, you need to restart your Mac. To do this, select the Apple logo and then choose Restart.
After the Mac plays the startup sound, quickly go to your keyboard and press down and hold Command + R.
Do not release the keys until your Mac shows the macOS Utilities window on the screen.
Locate and select the Reinstall macOS option and click Continue. Follow the on-screen instructions.
Note: While using this process, you have to select your current macOS drive.
Solution 11: Clean Install macOS (Erase the Drive and Install a New macOS Copy)
This is an easy process that won't take much of your time. In addition, you do not need a bootable USB drive to deploy this method. It comes in handy for resolving any software issues that have to do with bad system files, slow macOS, and even third-party apps.
Note: Before using this method, ensure that you make a backup of all your important data. You can use an external drive for this or utilize the Time Machine Backup tool. Then follow the instructions below:
Restart your Mac by going to the Apple logo in the top Mac menu.
Select the logo and choose Restart.
Immediately the startup sound plays on your Mac, quickly press andholddown the Command + R shortcut on the keyboard.
Release the keys when the macOS Utilities window appears on the screen.
In this new window, locate and click on Disk Utility.
Now, choose Drive from the side bar and select the Erase option.
Wait patiently for the drive to be erased. Close the Disk Utility window and return to the macOS Utilities window.
Click on Install macOS to initiate the downloading of the latest macOS version.
Follow the on-screen instructions to complete the installation process of a new macOS copy.
Solution 12: Give Camera Access to Third-Party Software
Your MacBook camera's privacy settings could be preventing third-party apps from making use of it. There is an option under System Preferences that allows you to remove the restrictions:
On your Mac device, go to System Preferences and open it.
In this new window, choose Security & Privacy. Click on the Privacy option and then select Camera.
Now, go through the list and tick the boxes next to each of the apps, such as Google Chrome, Skype, etc. This will grant them camera access.
Solution 13: Connect an External Camera
Technology has come quite far. You can easily get your hands on quality USB external cameras on the market. Most of these devices are compatible with both macOS and Windows.
You can use this option if your MacBook is unable to use its built-in camera. It is also a good option if your Mac is old and you cannot take it to an Apple Store in your area for free service. Since the repair costs will be high, a recommended solution is to buy an external USB camera with a built-in microphone.
Solution 14: Return Your Mac to Apple
If none of the solutions above has worked for you, then you should consider returning your Mac to Apple.
If your device is still under its warranty period, don't waste an extra minute. Take it back to an Apple Store. Devices still covered by warranty will receive free servicing or even get replaced (depending on the results of the manufacturer's analysis).
Another option is to contact online support (make sure to specify your country and device model). This will show you the repair program available in your case.
How to Fix "No Camera Is Available" on MacBook Pro
While working from home, you may have to join that scheduled work meeting. However, your MacBook might display a message saying that there is no camera available. Not to worry; this is fixable.
You can force quit VDCAssistant & AppleCameraAssistant by following the steps described in Solution 3 above.
Another solution is to open the app that is failing to connect to the camera, go to its settings and choose your Mac's built-in camera as the default device.
How to Fix "No Camera Connected" on MacBook Air
The first thing you can try is to restart your Mac device.
If the first solution does not work, then press Opt + Command + Esc on your keyboard. Then choose the affected application, such as Zoom, FaceTime, or Skype, and click on Close.
Start the app again and check if the issue has been resolved.
How to Transfer Extremely Large Files Online
Now that you have your camera working, you can conveniently collaborate with your colleagues and even share data with them. However, video call apps have a limit to the amount of data that you can send at one go.
It is fine when you have to send a small 20MB file, but what happens when you need to send that 50GB work file to a colleague? You don't need to head over to the office to drop off an external drive. With the right tool, you can send it over the Internet from the comfort of your home office.
When it comes to sending large files, you want to know that you are using a secure portal. FileWhopper protects your files with military-grade encryption and ensures that hackers cannot intercept your data during the transfer process.
FileWhopper is a cloud-based platform that helps you achieve this. All you need is a working Internet connection. Unlike most other data transfer tools, FileWhopper requires no subscription fee and has no file size limits whatsoever. You can send a file or folder of any size without restrictions. In addition to these amazing features, the upload and download speeds are not throttled. This means that you can send more than 10 TB worth of data at a high speed.
FileWhopper gives you the added advantage of preserving the integrity of your files. This is because you don't have to compress data before you transfer it, which allows you to avoid reducing the original quality of your files. This makes the tool a favorite among users.
Conclusion
We believe the solutions provided in this comprehensive guide have helped you to get your Mac camera functioning again.
If another solution has worked for you, feel free to share it in the comments section below.