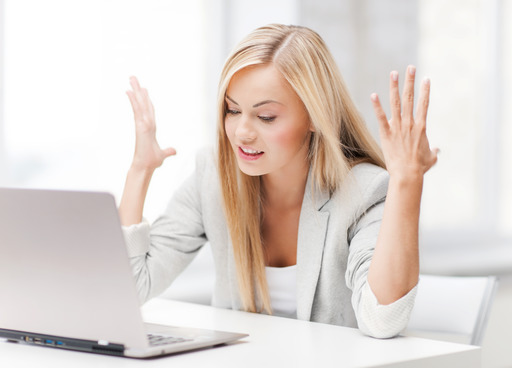 Microsoft entered the fray of video conferencing and collaboration tools back in 2017. But it wasn't until the COVID-19 pandemic that MS Teams gained huge popularity. It's still one of the top video conferencing apps that enable businesses to communicate and stay productive.
However, like any other software, Microsoft Teams can run into errors that sometimes make it difficult to use. If you're one of the people experiencing glitches using the platform and wondering, "How do I fix Microsoft Teams problems?", we are here to help.
Below, you'll find a comprehensive guide on the most common Microsoft Teams issues and how to fix them.
The Most Common Microsoft Teams Issues and Their Solutions
Problem 1: Microsoft Teams Keeps Restarting
Some users reported Microsoft Teams not working at all on their machines. It keeps restarting, making it virtually unusable.
Here's how to fix the "Microsoft Teams keeps restarting" error:
First, make sure your PC is up to date. Whether you're running Windows 10 or 11, installing all available updates ensures its proper functioning. If you haven't done so yet, go to the Settings app, select Windows Update, and click on Check for updates. If updates are available, be sure to install them and then restart your machine to check if Teams is working again.
If not, try these troubleshooting steps below:
Step 1: Delete Microsoft Cache Files
If the Teams cache is corrupted, it might be the culprit behind the Microsoft Teams not working error. To resolve this, you'll need to delete the cache files.
Here's how:
Open the Run dialog box by pressing the Win + R shortcut.
Type %appdata% and hit Enter or click on OK.
Find the Microsoft folder, open it, and delete any folder related to Teams.
It's advisable to delete the cache files occasionally to get rid of any that are corrupt.
Step 2: End the Microsoft Teams Process in the Task Manager
The Task Manager is handy when you want to completely terminate a troublesome process or application. If Teams is misbehaving, you can try ending its process via the Task Manager.
Here's the guide:
Press the Ctrl + Shift + Esc combination to launch the Task Manager.
Under Processes, look for the Microsoft Teams app, select it and click on End task in the bottom right corner of the window.
Run Teams again to see if the error has been fixed.
Step 3: Repair or Reset Microsoft Teams
Another way to resolve the Teams restarting problem is to repair or reset the app:
Go to the Settings app (Win + I) and select Apps > Apps & features.
Locate Microsoft Teams or simply type Teams into the "Search apps" text box.
Click on the three dots in the top right corner and select Advanced options.
Scroll down to find the Reset section and choose Reset or Repair.
Problem 2: Microsoft Teams Is Having Audio Issues
If you can't hear other participants during a Teams video or audio call, here's what you can do.
Step 1: Check If Your Speakers Are Connected
Check if the speakers are plugged in properly. If they are loosely connected, you may not hear any sound from the other side.
Try replugging everything and restarting Teams.
Step 2: Check That Your Microphone Is Enabled on Teams
Your microphone needs to be enabled during a video or audio call so you can hear other participants. Usually, you'll see toggle switches when you join a new call.
Here is how to check the audio settings on Teams:
Click or tap on your Profile icon in the top right corner and open Settings.
In the pop-up window, select Devices and choose the correct speaker that you're currently using under the Speaker drop-down menu.
Step 3: Give Teams Access Permissions
Another issue could be that Teams isn't allowed to access the microphone. This is especially true if you can hear participants on other platforms except for Teams. To allow access, follow these guidelines:
Go to your Settings app (Win + I), open Privacy & Security and select Microphone under App permissions.
Check that Microphone access is turned on.
Under Let apps access your microphone, look for Teams and make sure it's switched to On.
Step 4: Run the Windows Audio Troubleshooter
Hit the Windows logo key on your keyboard, type Troubleshoot, and press Enter.
Choose Additional troubleshooters, locate Playing audio and click on it.
Click on Run the troubleshooter and follow the on-screen prompts.
Once done, run the Recording Audio troubleshooter and check whether the problem has been resolved.
On Windows 11, select Other troubleshooters and click on Run next to Playing audio and Recording Audio.
Problem 3: Microsoft Teams Is Having Webcam Issues
Step 1: Check That Teams Has Permission to Access the Camera
Press the Windows logo key, type Camera and select Camera privacy settings.
Check if the toggle is switched to On under Allow apps to access your camera.
Under Choose which Microsoft Store apps can access your camera, make sure that camera permissions are activated for Teams.
If it's already on, turn it off, wait a few seconds and turn it back on.
On a Windows machine, you must allow apps to access your hardware; otherwise, you won't be able to use the device.
Step 2: Run the Hardware and Devices Troubleshooter
If you can't determine why Teams can't use your camera, try running the built-in Hardware and Devices Troubleshooter. Here's how to do so:
Hit the Windows key on your keyboard, type Troubleshoot, and press Enter.
Select Additional troubleshooters, find Hardware and Devices, and run the corresponding troubleshooter.
On Windows 11, select Other Troubleshooters and click on Run next to Camera.
Follow the on-screen prompts to see if the issue has been resolved.
Problem 4: You Are Unable to Create a New Team in Microsoft Teams
One of the key purposes of Microsoft Teams is team collaboration. To achieve that, you must be able to create your teams on the platform so you can share information and engage in talks or chats.
However, you may encounter a roadblock when trying to create a new team in the app. The main reason could be that your organization has disallowed individuals from creating new teams or groups.
Your best approach is to check with your system administrator for further assistance.
Problem 5: You Are Unable to Establish a Connection to Microsoft Teams
Some Teams users reported issues trying to access Teams on PC, Mac, or mobile devices. If you're among them, check if your devices are connected to the internet and if you can access online content. If you can but Teams is still inaccessible, the platform may be down.
To confirm this, check the official Microsoft Service Status page for any information regarding the Microsoft Teams service. If it says everything is up and running, the issue lies elsewhere.
Try running the Internet Connections Troubleshooter to see if you'll find a solution. Here is how to do so:
On Windows 10, press the Windows logo on your keyboard, type Troubleshoot, and hit Enter.
On the Troubleshoot settings page in the Settings app, click on Additional troubleshooters.
Select Internet Connections, click on Run the troubleshooter, and follow any on-screen prompts.
On Windows 11, press the Windows key, type Troubleshoot, and hit the Enter key.
Select Other troubleshooters and click on Run next to Internet Connections.
Follow the on-screen instructions to try and fix the connection error.
Problem 6: Teams Only Shows Older Messages and Chats
Many users complain that they can't view the latest messages and threads on Teams. The first option is to try restarting Microsoft Teams on your machine:
On Windows 10 and Windows 11, find the Teams purple icon under Show hidden items. Right-click it and select Quit.
For Mac users, locate the Teams icon on your Dock, right-click it and choose Quit.
Relaunch the application to check if it displays the latest messages and chats.
Problem 7: Teams Doesn't Deliver Notifications to Your Desktop
Teams gives you the option to enable or disable notifications as per your preferences. If you are not receiving any notifications from Teams on your desktop, start by checking the permissions.
To check them, follow these steps:
Launch the Microsoft Teams app, click on the three dots next to your Profile picture and select Settings.
Open Notifications and click on Open Windows notification settings.
Verify if the toggle button next to Notifications is turned on.
Next, under Notifications from apps and other senders, check that Teams is activated.
Problem 8: Microsoft Teams Login Error Messages Appear
Sometimes, you can't even access Teams because of a login error. In that case, start by confirming that you've entered the correct login credentials. If you're still unable to log in and receive error messages, contact the IT department with the code to seek further assistance.
Here are some of the common error codes you may encounter:
0xCAA20003: Authorization problem – be sure to set the correct time and date.
0xCAA82EE7: Server not resolved – check whether you're connected to the internet and firewalls aren't blocking access to the service.
0xCAA82EE2: Request timed out – check whether your device is connected to the internet and firewalls aren't blocking access to the service.
0xCAA20004: Request requires approval – check with your organization if it's complying with Azure Active Directory configuration policies.
0xCAA90018: Incorrect credentials – confirm that you're using the correct credentials to sign in.
Problem 9: Microsoft Teams Keeps Freezing
Imagine the frustration when you're in the middle of an important call and suddenly Teams freezes. To resolve this, try force quitting the app using the Ctrl + Alt + Delete key combination. This command is applied when you run into an unresponsive application and you want to force terminate it.
Once the context menu is displayed, choose Task Manager and use it to shut down the program. Simply right-click the problematic program, which is Teams in this case, and select End task.
If Everything Else Fails…
If none of the above solutions resolve the Microsoft Teams issues you're facing, you may need to go through Microsoft's Teams troubleshooting page for further assistance.
Additionally, you can engage with the Microsoft Community. Chances are, you'll find answers to your questions.
Send Large Files and Folders Online the Smart Way
As we mentioned earlier, Microsoft Teams simplifies team collaboration and communication. The platform also integrates with many of Microsoft's services, including OneDrive, OneNote, and Skype, enabling easy access to synced information.
But here's the problem. What if you want to share large files or folders with your team without the hassle of file size limits and subscription fees? FileWhopper is the solution. The platform is quickly gaining traction as the top online file sharing service for several reasons:
It's a pay-as-you-go service, meaning you only pay for the file or folder you're transferring depending on its size. There's no need to commit to monthly subscriptions.
It's simple to use. No learning curve is required to use FileWhopper. Simply visit FileWhopper.com, choose the folder or file you want to transfer, get an instant quote, and make the payment. That's it! You're good to go.
It's fast and secure. FileWhopper uses zero-knowledge encryption to protect your data. This means no one (even FileWhopper staff) can access or decrypt your file or folder. In addition, the FileWhopper app enables simultaneous uploads and downloads. That is, your recipient can start downloading your data the moment you start uploading it – no delays whatsoever. Plus, your transfer will pick up from where it left off if a power outage or an internet connection interruption occurs.
And one more thing. Your files and folders are automatically deleted from FileWhopper's servers as soon as they are downloaded. You don't have to worry about traces of your sensitive files lingering over the internet. Also, FileWhopper's tiny app will auto-delete as soon as the transfer process is over.
Try FileWhopper today and send your first 5 GB of data for free!