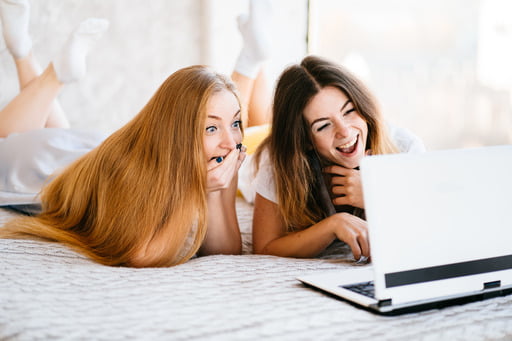 Cinema HD is one of the best streaming applications you can find on the market. It has an impressive library of movies, TV series, and shows that you can watch on the go. However, many users have complained about facing buffering issues while watching content. While buffering can be frustrating, unfortunately, it's a common issue that happens with many streaming apps and services.
Nonetheless, if you're dealing with this problem or your Cinema HD keeps stopping, the solutions in this article will help. Although these solutions have been proven to work on Fire TV Stick devices, most of them are likely to work on other devices, such as Android TV Box, Nvidia Shield, and more.
Why Does Cinema HD Keep Buffering?
Whenever you stream a video via Cinema HD, the application downloads some amount of content in advance so that you can enjoy uninterrupted playback. However, if the streaming process lags for some reason, you will experience buffering.
The thing is, there are a number of reasons why you might experience buffering in Cinema HD APK on Fire TV Stick or other devices. Some of these reasons are listed below:
There is an excessive build-up of cache data from Cinema APK or other applications on your device.
Your device might be running low on storage.
Multiple applications and services are running in the background.
Your internet connection is poor.
Your ISP puts restrictions on your streaming application.
Your streaming application (Cinema APK) is unable to find quality streams.
Nevertheless, the following fixes will show how to solve these problems and improve your streaming capabilities on any device.
How to Fix Cinema HD APK Buffering Issues
Check Your Internet Speed
A slow internet connection is the primary cause of buffering issues in Cinema HD APK and other streaming apps. To check your internet connection speed, you can use the Internet Speed Test app or any other application you choose.
Follow the steps below to check your connection speed using Internet Speed Test on Fire TV Stick:
Go to your Fire TV Stick home screen and click on the Search icon in the top-left corner.
Search for the "Internet Speed Test" app and use the on-screen instructions to install it.
Now, launch the Internet Speed Test app and click on Start Test to see your current connection speed.
Check Your Wi-Fi Connection
If you're using public Wi-Fi, you are likely to be competing for network bandwidth with hundreds of devices that might be streaming or downloading videos. Even on private Wi-Fi networks, all connected devices also consume bandwidth in the background.
So, it's important that you do the following:
Whenever you want to stream a video on Cinema HD, check the devices that are also using the same internet connection.
You can disconnect other devices, or you can prioritize your streaming device using your router settings.
Also, most routers allow you to switch between the 2.4 Hz and 5.0 Hz frequencies.
Clear Cinema HD APK's Cache
Although most apps store cache data for a reason, it can build up over time and cause problems such as frequent app crashes, performance lag, unnecessary delays, and buffering in Cinema HD. However, you can clear the app cache to solve most of these problems. There's only one problem: removing the cache data might wipe out your history, bookmarks, downloads, etc.
Here's how you can clear the cache data of Cinema HD:
Go to your Fire TV Stick home screen and click on the Settings option.
Click on Applications.
Now, scroll down to the Manage Installed Applications option and click on it to see the list of all your installed apps.
Locate Cinema APK and click on it to open the application menu.
In the new window, click on the Clear Cache option.
You've successfully cleared the cache data of Cinema APK in Fire TV Stick.
Check Other Applications and Services Running in the Background
The buffering issue you're experiencing might be caused by background processes on the device you're using to watch Cinema APK videos. For example, if outdated applications are automatically updating while you're watching a video, you could encounter streaming issues.
To manage applications that are open and running on an Android device, use the steps below:
Go to your Settings area.
Scroll down and click on Apps to see all enabled and disabled applications.
Select any app in the list and click on the Memory option to see the average RAM usage of that app in the last 3 hours.
If you prefer to clear that app's cache data, simply click on the Storage option and click on Clear cache.
To manage background processes and services in Windows, use the steps below:
Use the Ctrl + Shift + Esc shortcut to launch Task Manager.
In the Processes tab, you'll see all your running applications and background processes.
Right-click on any program that is taking up too much memory and click on End Task to kill its activity. Please note that you won't be able to end system processes.
Use Cinema APK with a Virtual Private Network
You may be experiencing buffering in Cinema HD because your ISP has put a restriction on your internet traffic for excessive streaming. Internet service providers (ISPs) can slow down the speed of your internet connection if they detect that your traffic has exceeded a certain bandwidth limit. However, when you use a VPN, your internet connection is encrypted and secured. This way, your ISP cannot monitor your internet activity or traffic, so they can't place any bandwidth restrictions.
ExpressVPN is one of the best VPNs on the market, and it works with third-party applications like Cinema HD APK. However, you're free to use any VPN that meets your needs.
Here's how you can get ExpressVPN on Fire TV Stick:
Go to the ExpressVPN website and sign up.
Go to your Fire TV Stick home screen and click on the Search icon in the top-left corner.
Search for the "ExpressVPN" app, then download and install it.
Launch the app and sign in with your ExpressVPN credentials.
Connect to a VPN server and continue streaming in Cinema HD.
Use Real-Debrid with Cinema APK
Cinema APK generates free streaming links that are not completely buffering-free. However, you can use Real-Debrid to get premium links that will give you a high-quality, hassle-free streaming experience. It's a paid but cost-effective service that you can integrate with Cinema HD APK to stream movies and shows that are of superb quality.
Here's how you can use Real-Debrid with Cinema HD APK:
Go to the Real-Debrid website, sign up, and purchase a Real-Debrid plan.
Go to Fire TV Stick and launch Cinema HD APK.
Click on the hamburger menu (3 lines) in the top-left corner of your screen.
Locate the Settings option in the dropdown menu and click on it.
Navigate to the Real-Debrid area and click on Login to Real-Debrid to reveal a code on your Fire TV Stick screen.
Follow the on-screen instructions, input the code from Step 5 and click on Continue.
After the authorization, you'll receive the "Application allowed" notification.
Once you click on any movie or show, you'll find dozens of Real-Debrid premium links. They usually appear yellow in Cinema HD APK.
Conclusion
We have provided six solutions that can help you fix any buffering issues on Cinema HD APK. After applying these fixes, you should be able to enjoy stress-free streaming.
What's Next?
If you're one of those looking for a better way to transfer large files over the internet, you should check FileWhopper. It's a file transfer platform that lets you send files and folders of any size without the need to pay for server space or exorbitant monthly subscriptions that you might end up not using. On FileWhopper, your first transfer of up to 5GB is free, so you can test-drive the platform to see whether it meets your needs.
If you have more questions regarding Cinema APK buffering or not working, don't hesitate to let us know using the comment box below.