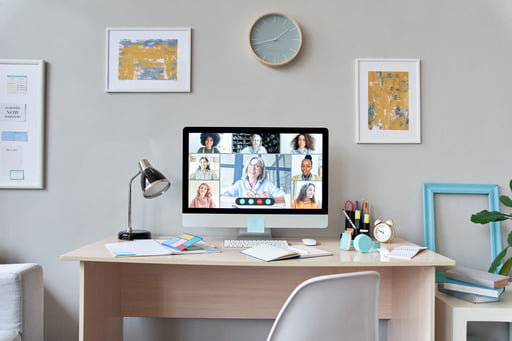 Your Zoom status can be used to see whether you are available to attend meetings or respond to messages. When a user is signed in to Zoom, he or she can set their presence status to "Available", "Away" or "Do Not Disturb". This lets others know what you're doing and whether you're free, busy, offline, or away from your computer for a while. For example, when a task requires urgent attention, your coworkers will be able to tell if they should wait for a response from you or if they should call someone else.
However, if your computer is left inactive for fifteen minutes, your Zoom presence status automatically switches to "Away" and does not change back to "Available" until you interact with your computer again. This may seem like an invasion of privacy, as it reveals your computer's idleness even when you don't want this information to be known. We will show you how to stop Zoom from automatically setting the "Away" status in this article.
How to Disable the Automatic "Away" Status in Zoom
If you do not want Zoom to update your presence status automatically, you can customize the length of time it waits before your status is set to "Away". Additionally, Zoom allows you to disable the feature so that it doesn't automatically change your status to "Away".
Follow the steps below to disable the automatic "Away" status feature:
In the top right corner of your screen, click on your user icon.
Click on Settings.
Locate the Chat tab.
If you do not want to be automatically marked as "Away," untick the "Change my status to "Away" if I am inactive for [x] minutes" checkbox.
Use the drop-down box in the option tile to adjust the time that must pass before you are automatically marked as "Away".
Select a time period of two, five, fifteen, thirty, or sixty minutes.
Alternatively, you can manually set a custom time period by typing it into the drop-down box—it's okay to enter any single- or double-digit number.
You can confirm that your custom time period has been properly saved by switching to a different setting and going back. If the number is the same, it was saved correctly.
Conclusion
The presence status of a Zoom user changes when they sign in to the Zoom app and when they manually update their status from the Zoom app. We have shown you how to manage your Zoom presence status, customize the app's "Away" status time settings, and disable the feature.
Transfer Your Data Securely
It can be hard to transfer large files over the internet if you're unfamiliar with FileWhopper. It's a cloud-based platform that lets you send files and folders of any size to anybody as long as they have a working Internet connection. With FileWhopper, there is no limit to the amount of data you can send, and as of this writing, your first transfer of up to 5 GB is absolutely free.
FileWhopper is a pay-per-transfer service, meaning there are no subscription plans, you only pay for what you actually send, and the fee depends on the size of your file or folder. As soon as you select the file or folder you want to send, you will see your price quote and be able to make payment. There are no additional charges, and your payment is calculated according to the size of the transfer.
Security is a top priority at FileWhopper. So your files and folders are encrypted before being transferred and protected with a password that is only accessible to you and the recipient. FileWhopper does not have access to the data being transferred. Your data is securely stored on FileWhopper's servers for up to 14 days and is permanently deleted once it's downloaded by the recipient.