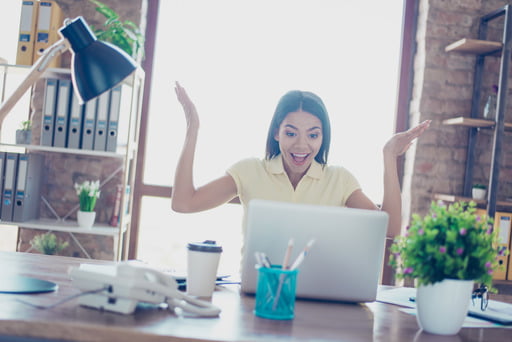 FileWhopper - Send Large Files and Folders Safely and Securely Online
Here's a quick solution to another issue. Learn how to send large files and folders safely online before recovering data lost on a corrupted SD card. Are you looking for a reliable and secure method to send large files and folders online? FileWhopper is here for you.
It's a pay-as-you-go service, so you pay only when you need to transfer large files or folders, and the price is based on their size. You can literally send data of any size securely to up to 8 recipients at lightning speed and choose it to be kept securely online for up to 14 days (up to 90 days upon request). The process is simple to follow, and there are safety measures employed to protect your data. Here is what you need to do to use the service:

✔️ Download and install the tiny FileWhopper app.
✔️ Upload your data using the FileWhopper app.
✔️ Copy the link to the uploaded file or folder and share it with your intended recipient(s).
✔️ Share the password provided for data decryption with your intended recipient(s).
SD cards are amongst the most convenient data storage components. Most users prefer SD cards since they are easy to carry around and because they safely store confidential data. However, now and then, SD cards get damaged or corrupt, making it impossible to access the stored data. Unlike a hard drive that can be easily opened in an attempt to fix the failing parts, SD cards are small and complex. In most cases, users will just throw away an SD card once it gets corrupted or damaged without attempting to fix it. The good news is that there is a way to recover data from a corrupt SD card. Therefore, if you are in a bit of a fix, trying to repair a corrupt SD card, then you can relax as this article will provide reliable file recovery options. Read further if you want to know how to fix a corrupted SD memory card. Moreover, this article will show you how to recover files from a corrupted or formatted SD card.
There are certain measures that you need to implement before attempting to recover data from a corrupt SD card, and these include:
Not attempting to format the corrupt SD card or erase data stored on it
Verifying whether or not the SD card is corrupt or damaged
For damaged SD cards, we will cover the methods of fixing and recovering data later. Once you are sure that the card is corrupt, insert it into your PC. If it doesn't read or show anything, change the card reader or use another PC to see if there is any different outcome. If the card fails to appear, then you will be facing a different issue. If the SD card appears, then it is corrupt and you must follow the solutions listed below to fix the issue without losing any of your files.
Step 1: Change the Letter of the Corrupted Card
To fix a corrupted SD card, you need to initially make it accessible or detectable. Here is how you accomplish this:
Change the drive letter of the SD card:
Access Disk Management after inserting the SD card into the computer.
Right-click the card and choose Change drive letter and path.
Assign a new letter to the card.
Once you have completed the process, check if the SD card is now accessible.
Step 2: Fix the SD card with CHKDSK
Use a card reader to connect the corrupted SD card to your computer.
Access the Windows start menu and select Computer.
Look for the SD card under Devices with Removable Storage and take note of its drive letter.
Access the command prompt by typing cmd on the start menu and run it as an administrator.
Enter this command line on the cmd window (here we use the E letter, but make sure to replace it with the drive letter for your SD card): C: \Windows\system32>CHKDSK E: /F/R/X
Press Enter when done.
The program will start running, checking for and fixing any errors on the corrupted SD card to make it readable again.
Step 3: Update the Drivers of Your SD Card
Insert the SD card into your computer and select This PC or My Computer. Then, choose Manage.
Select Device Manager and expand Disk drives.
Right-click on the corrupted SD card and choose Update driver.
Select Search automatically for updated driver software, and the system will begin searching for updates online.
Step 4: Recover Files From the SD Card
Once you manage to make the SD card accessible, the next phase is to recover data from it. You can achieve this by using a dedicated data recovery tool.
Among the trusted and easy-to-use tools that you can consider using to recover data is Auslogics File Recovery. The software is a data recovery tool that is safe and easy to use. This tool can help you save energy and time as it provides an effective, streamlined solution. Here is how it works:
Download the software and complete the setup procedure.
Run the software and navigate to the File Recovery panel.
Select your corrupted SD card from the list by checking the box next to it.
Then, select Next and make sure to specify your search criteria. You can specify the date when your files were modified and their names.
Click Search, and the software will start running a file recovery process.
Once it is complete, you will see a list of detected files. Select those you want to be recovered.
Click Recover Selected and browse to the folder to which you would like them to be recovered.
Feel free to click Scan Again if you want to tweak your search criteria and run another scan.
Step 5: Format the SD Card
Once you have managed to recover data from the corrupt SD card, you can now format it to FAT32 to make it usable again. The procedure is pretty straightforward, and here is what you should do:
Insert the SD Card into your computer.
Right-click on My Computer or This PC and choose Manage.
Select Disk Management, then find your SD Card and right-click on it. Select Format from the menu.
Set the File system to FAT32 and select OK to confirm.
After successfully completing this process, your SD card will be usable and ready to store your data again.