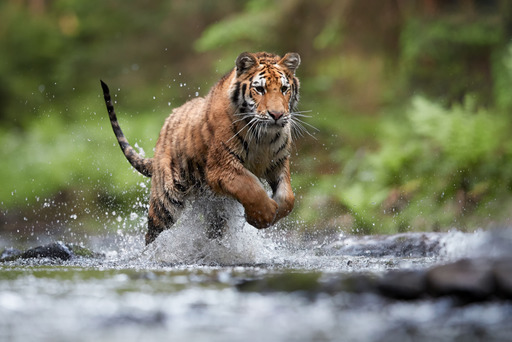 The iPhone is one of the best camera phones you can get in 2022. The latest models bring some amazing upgrades to the device's camera, and you no longer need to take your digital camera with you. The iPhone 13 Pro's camera, for instance, comes with features like LiDAR Scanner for amazing night photos and auto image stabilization to prevent camera shake, among many others.
One feature that will help you make the most of iPhone photography is Burst mode. It lets you grab a series of action shots within seconds so you can catch life's most memorable moments.
In this guide, you'll learn how to take and view burst photos on an iPhone. We also share iPhone photography tips to help you significantly improve your mobile images.
What Is Burst Mode on an iPhone, and How Does It Work?
The iPhone's Burst mode is designed for use when photographing an action scene to create a series of rapid-fire images. When enabled, the camera takes 10 shots per second, allowing you to capture great moments during a fast action scene, like doing a cartwheel, vehicles or animals in motion, sporting events, and so on.
It also lets you capture unexpected moments that can make for the perfect shot. You can then choose the best shots from the range of photos taken.
How to Use Burst Mode on an iPhone
So, how do you take burst photos on an iPhone? It depends on your iPhone model.
If you have an old iPhone, you probably use this feature all the time by simply tapping and holding the shutter release button. The camera will capture a burst of photos for as long as your finger remains on the button.
If you own an iPhone XS, iPhone XR, or later, you'll realize that when you tap and hold the shutter button, it activates QuickTake. This allows you to shoot videos quickly without switching from photo mode.
There is a new gesture to capture action shots with Burst mode on the latest iPhone models:
Open your iPhone camera app.
If you have an iPhone XS, iPhone XR, iPhone 11, iPhone 12, or iPhone 13, tap the shutter button and immediately swipe it to the left.
In landscape mode, tap the shutter button and immediately lift it up.
You'll notice a counter increase as long as you hold down the shutter button. This indicates the number of shots being captured in the current burst.
To stop burst shots on any iPhone, simply lift your finger off the shutter.
How to View Burst Photos on an iPhone
Once you've captured enough burst photos, it's now time to view them and select the best ones. On an iPhone, burst photos are automatically saved in the Bursts album in the Photos app. Here are the instructions to follow:
Tap the Photos app and then open Albums at the bottom of the screen.
You'll see a long list of albums (folders). Scroll down to Bursts and tap on it to open the Bursts folder.
Tap on the thumbnail of the burst that you want to view and tap Select.
You can now swipe across the photos to review them and select the photos you want to keep. To keep an image, tap the small circle in the bottom right corner – a blue checkmark should appear once selected.
You can see the number of images you've selected at the top of the screen. Once you are done, tap Done to keep the selected photos.
Select Keep Only Favorites to save just the photos you selected. The rest of the images in the burst will be deleted.
The selected images will now appear as individual pictures in your photo library, where you can edit them as usual.
The 10 Best iPhone Photography Tips to Try in 2022
1. Capture Every Moment with Burst Mode
Nothing is as captivating as capturing moving subjects. The problem is, they are not easy to catch on a phone. The iPhone makes this possible with Burst mode. The feature takes 10 rapid shots within a second, capturing every move.
The trick to getting the entire movement is to start shooting before the subject begins to move. This way, you won't miss a moment. You can then go through the series of photos taken and select images where the subject is in the perfect pose.
2. Use Leading Lines to Create Amazing Compositions
Leading lines could be anything like paths, rails, buildings, streets, tunnels, trees, and so on. They offer a powerful way to create great compositions and produce creative photography that uniquely highlights your subject. They also create depth in your images since, if taken the right way, they can connect the foreground with the background.
This method is not limited to iPhone photography. It's an important tip that you can apply when using any photo device.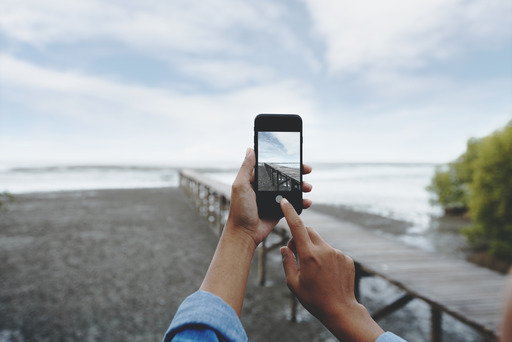 3. Make Use of the Self-Timer to Get Perfectly Steady Shots
You probably only use the self-timer to take selfies or group photos on your iPhone. What you may not know is that you can use the self-timer to get that perfect steady shot of your subject.
It can come in handy when you can't take a steady shot due to shaky hands or when photographing moving subjects since the camera keeps adjusting the focus. Simply set your iPhone somewhere stable, hit the self-timer button, and move aside to let it do its job.
Here's how to set the timer on the iPhone camera:
Launch the camera on your iPhone and select the Photo or Portrait mode.
Place your iPhone in the desired position to capture your subject.
Tap the upward-facing arrow at the top of your iPhone's screen or swipe up on the Mode menu.
Tap the Shutter Timer icon (it looks like a clock) and select 3 or 10 seconds.
Tap the shutter button to start the countdown. The timer will flash on the screen as it counts down. Once the timer hits zero, the shutter will fire, capturing a series of 10 shots in a short burst.
4. Lock Your Focus for Sharper Images
Did you know you can select your focus point manually when photographing using your iPhone? Simply tap on the screen where you want it to appear, and you should see the outlines of a yellow square. This shows that you've set the focus in the right place.
To make your subjects even sharper, you can lock the focus so the camera won't keep readjusting the focus point, even when there's movement in the scene. To do that, tap on your subject and hold your finger down for a few seconds until you see AE/AF Lock. Swiping your finger up or down the screen adjusts the exposure, and you can take photos as normal by tapping the shutter button.
5. Use Burst Mode to Capture Unique Moments
It's not easy to capture unique moments, especially when taking family photos. However, Burst mode takes 10 shots in rapid succession, enabling you to capture those moments that last for only a second or two. For example, Burst mode lets you capture people while they are in full stride, shaking hands, doing a flip, or bursting into laughter.
It also lets you capture perfect images of your kids playing, birds flying, or subtle changes in facial expressions.
6. Capture Photos of Splashing Water
When taking some shots, timing is everything. For instance, splashing water will only appear perfect if you take the picture just at the right time. Burst mode allows you to get all that, whether it's kids splashing water in the pool, waves crashing into coral reefs, or your dog running by the water on the beach.
The trick is to begin shooting before the action actually happens. For example, if you're on the beach, you can start shooting as soon as you notice the waves approaching. Simply hold down the shutter until the waves crash into the beach. Open the Bursts album and review the photos looking for that fantastic shot.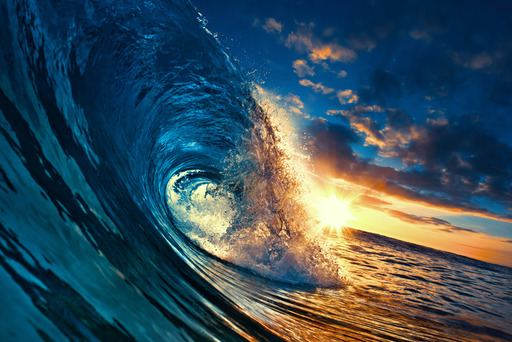 7. Activate the Grid for Better Composition
Another great way to master iPhone photography is to turn on the grid lines. They allow you to position your subject such that all parts of the subject are displayed within the camera frame. It can be a useful feature when taking shots of specific objects like a flower petal, a leaf, an ant, and so on.
To turn the grid lines on, go to your iPhone's Settings, find the Camera app, and activate the Grid option.
8. Use the Volume Button to Take Burst Photos
Sometimes, it can be difficult to reach the shutter button when taking snaps, especially selfies, which can result in blurriness. That's where the volume button comes in. It's easy to reach, and you simply need to press it.
The good news is that you can configure the volume button to take burst shots on your iPhone. To do that, go to Settings > Camera, and turn on the Use Volume Up for Burst option. The feature is available on iPhone XS, iPhone XR, and later.
9. Take Shots with Your Earphones
Did you know that you can take snaps on your iPhone using your earphones? This handy tip can prove useful in various situations, like when you don't want to be seen taking photos (just don't do it if it's illegal!).
It's also a great option to snap candid photos of your kids during a family get-together. Just point your camera towards your subject(s) and press the volume up button on your earphones. You can even use your earphones to take burst photos of animals when out on safari, for example.
10. Take Perfectly Aligned Photos
If you've tried capturing an aligned composition, like an asymmetrical set, you know how challenging it can be to get that perfect shot when hand-holding your camera. With Burst mode, you don't have to worry about camera shake or finding the right angle to compose a symmetrical image.
All you have to do is lock the shutter in place (swipe it to the left and hold) and move your camera around slightly. The camera will keep taking burst shots every second until you let go of the shutter, giving a variety of images to choose from. You can then select photos with a perfectly aligned composition.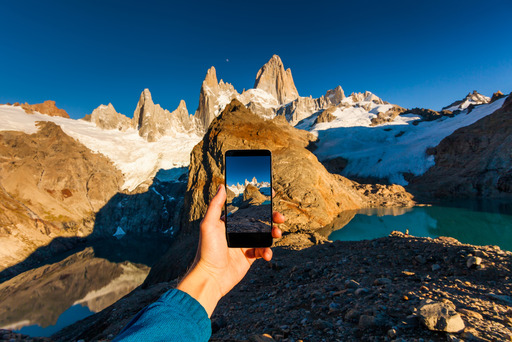 How to Transfer Photos Online Quickly and Securely
As you can see, Burst mode makes iPhone photography a little more fun and is a great option to capture candid shots of people or animals. There's just one hurdle you must overcome – sharing photos from your iPhone or computer with other people.
Most platforms have size limitations when it comes to transferring files like images. On WhatsApp, for example, the maximum file size allowed for photos, videos, or any other media is just 16MB. This is barely enough to send high-quality images.
Your best solution is to use a reliable service like FileWhopper. The platform lets you send files or folders of any size, up to 10TB. Unlike most services that require you to subscribe to monthly plans, FileWhopper is a pay-as-you-go service. You only pay for the file or folder that you're transferring depending on its size.
On top of that, your images are secured using zero-knowledge encryption. This means your files are double-protected with a unique password that no one, including the FileWhopper staff, can't decrypt. Another great thing about FileWhopper is that it does not compress your files. They are transferred as they are, ensuring they reach their recipients intact.
Additionally, you don't have to endure the hassle of deleting your files. They are auto-deleted from FileWhopper's servers the instant your recipient finishes downloading them.