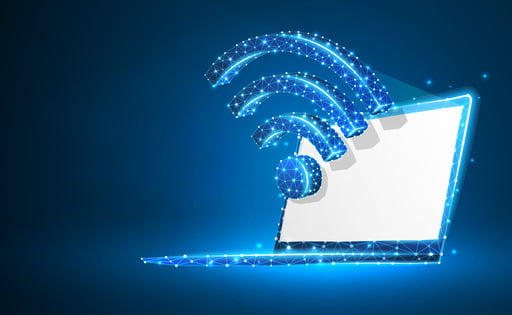 Every year, technology takes a huge leap forward. This has made it easier to cope with the changes heaped upon us by the coronavirus pandemic. It is now easier to work from any location or even connect to the internet at high speeds from the comfort of your home.
Gone are the days when you had to depend on a phone data plan to get a working internet connection. Today, there is Wi-Fi, which you can use to connect to the internet from anywhere in your house. However, your Wi-Fi signal could be weak in some parts of your building. This means that you might not get a strong connection when you are in any of the bedrooms at the far end of the apartment. In such a scenario, you need to find tools to help you extend or amplify your Wi-Fi signal. This way, it can get to every part of your house, including the kitchen (for when you need to search for those new food recipes). This is where extenders and mesh routers come in handy.
Extenders (also known as repeaters) and mesh routers help to improve your Wi-Fi coverage. The former (extenders) work by retransmitting your Wi-Fi's data stream, while the latter (mesh routers) function much like a Wi-Fi hub. A mesh router amplifies Wi-Fi signals in whichever room you place it.
What are the advantages of a mesh network?
Before we answer this question, we have to admit: mesh routers and extenders are both great at improving a weak Wi-Fi connection over a broad area. However, when it comes to making a full replacement, mesh routers are the better option. In addition, they are much easier to set up and manage.
They are also smarter and more pleasing to the eye. This means that you can choose to keep them in the open instead of hiding them in the closet, which improves signal strength. This is something that traditional extenders do not have. Think about it, traditional routers are kept in hidden locations for their lack of beauty, and this leads to muffled or weak signals.
In this article, we will discuss the best Wi-Fi mesh-networking kits and how to choose a good mesh router. This way, you can easily decide what router to purchase, set up and use. You'll be able to pick one that falls within your budget. After all, we all have to make plans and work with our varying budgets.
What are the best mesh routers for 2021?
Are mesh Wi-Fi networks worth using? Most definitely! They will save you from stress, are much smarter than traditional networks, and are generally more efficient. If you are still not using a router with mesh technology, you totally should!
Here is a list of the best mesh routers you can find in 2021:
Nest Wi-Fi System
TP-Link Deco
Samsung SmartThings Mesh Router
Eero Home Wi-Fi System
Netgear Orbi
Ubiquiti Amplifi HD Wi-Fi System
Nest Wi-Fi System
Google's Nest Wi-Fi is a mesh technology that offers AC2200 speeds and is designed to cover large spaces. Just two units of this model linked together can handle a space of up to 4,400 feet. By increasing or reducing the number of units, you can make the system larger or smaller respectively. It all depends on how many units you decide to buy and how much area you want to cover.
Google did a good job with their first mesh Wi-Fi – it was easy to use. However, Nesh Wi-Fi is even better. This new router has a more advanced design and is far easier to set up and manage than the first model. It remains Google's best design yet. You will enjoy this model, especially if you already have experience with the Google Home app.
Besides, this model is smart and even comes with speakers. Google Assistant is also pre-installed, which means you can give it voice commands and enjoy its assistance throughout the day. Imagine a mesh Wi-Fi device that listens to you and gets things done for you in addition to giving you good network coverage. It does not just sit there like most routers, and that is refreshing.
While the speakers are not quite big enough to give you an impressive musical groove, they do serve to help you execute commands. For example, you can change your schedule, receive clear updates, and even get answers to your questions. Also, if you own other Google Assistant or Nest devices in your home, then you can easily control them through these mesh Wi-Fi routers.
You can buy anywhere from one to three Nest Wi-Fi units depending on how much space you want to cover. They cost $169, and you can get them on Amazon, Best Buy, or Adorama.
TP-Link Deco
Three units of the TP-Link Deco model, linked together, can extend a Wi-Fi network to cover an area of up to 4,500 square feet. It is a great tool for schools, offices, and business environments as it can connect more than 100 devices – all at once! Its settings also give you a great deal of control as it comes with cool customization features. For example, you can set device prioritization and filter internet content. It even has Wi-Fi pausing for kids.
Deco has adaptive routing. When left to run on its own, it uses this feature to choose the fastest connection for each connected device on a first-come, first-serve basis. In addition, it gives you three years of free Trend Micro antivirus security.
For businesses that want to provide reliable Wi-Fi for their customers, TP-Link Deco remains one of the best packages on the market. It costs $170, and you can get it on Amazon, Walmart, or Newegg.
Samsung SmartThings Mesh Router
Samsung SmartThings Wi-Fi is another device that offers mesh routing and smart device controlling, all in one. Such a device can cover up to 1,500 square feet. Link three of them and position them properly, and you'll get coverage of up to 4,500 square feet. This smart hub technology can connect up to 100 devices at once. If you have a mix of various smart devices around your home, then the Samsung SmartThings device is for you. It doesn't matter if they're old or new smart devices; this mesh router has got you covered. It supports cloud-to-cloud communication, Z-wave, and Zigbee technologies.
Much like Google's Nest Wi-Fi, Samsung SmartThings Mesh Router comes with adaptive channel switching. This allows it to find the best connection available for connected devices. However, before using this router, you have to do some research and also carry out micromanagement of apps. For example, although you can use this router with other SmartThings devices, it does not work with devices like Samsung Connect Home. Therefore, be sure to know what tools are supported before buying.
You can get it for $278, and it is available on Amazon.
Eero Home Wi-Fi System
Eero's mesh router system can extend a Wi-Fi network to cover a four-bedroom home comfortably. This is possible with its primary router hub, which is linked to two "beacons." If you want to cover a larger area, you can add more beacons. Also, you can use these beacons as a nightlight if you want.
A second generation has been released, which offers you more speed and is now compatible with other services, such as Alexa. All thanks to Amazon acquiring the company, there's an optional package that offers a free Echo Dot. Also, the Eero app is easy to set up and use.
Eero's mesh router comes with a lot of cool features, such as "Internet pause", which gives you more parental control. It also has added security features. For example, there is a one-time password security feature that offers limited app access to whomever you choose. Also, the security tool allows WPA2 encryption only. You get a free one-year subscription to Eero Plus when you purchase this package. Eero Plus gives you added security features (for example, browser filters).
While this is a great mesh router for families, it does add an ongoing cost. This makes it less attractive, considering there are other, more affordable parental control options on the market. Then again, it all depends on you and what you want.
You can get it from around $299 to $399 on Walmart, Best Buy, or Amazon.
Netgear Orbi
Orbi's mesh network offers a unique approach to mesh technology. Unlike the traditional mesh network, which uses a one-unit model that is linked to repeaters, Netgear Orbi uses a tri-band hub. This hub is linked to identical devices that act just like satellites. This design allows the Orbi system to cover an area of up to 7,500 square feet comfortably.
This router uses a dedicated Orbi-to-Orbi connection. This gives it an added advantage and allows it to achieve faster speeds. It is easy to set up and use. It also comes with advanced settings, which you can access to tweak your configuration, and can work with Echo and Alexa devices. When you purchase an Orbi device, you get a free antivirus in addition to features that prevent data theft.
However, keep in mind that you have to purchase at least two Orbi devices. You can then purchase more satellites if you want to increase coverage. They cost around $270 to $370, and you can buy them on Best Buy, Walmart, or Amazon.
Ubiquiti Amplifi HD Wi-Fi System
Ubiquiti Amplifi HD Wi-Fi System comes with a cool round screen built into the main router hub. This screen shows you useful information at a glance, such as your current router speeds, among other things.
It is great for large spaces and can extend the network to a mind-blowing 10,000 square feet! It can achieve this with its "mesh points," which are shaped like two antennas. The mesh points come with a set of LEDs that are used to show signal strength. These lights go on or off to show when the signal is strong or weak respectively. This allows you to choose the best spots to place the device. If you are someone who loves on-device information, then you will definitely love this device. However, it also comes with an easy-to-use app. You can use this app to set up and manage the device easily.
It costs around $459 to $480. You can get it on Walmart or Amazon.
How to Back Up and Transfer Large Files and Folders
Having a good Wi-Fi tool is great. You can access information, download and share files, and even work from the comfort of your home. However, this will mean little if you lose important files due to a hardware malfunction. Besides, what is the point of having strong Wi-Fi if you can't even share large files with your friends and colleagues?
You need a way to send large files and folders to your friends and colleagues when you want to. If you work with media files, are a student, or are part of an engineering firm, then you understand how hard it can be to transfer large files.
FileWhopper is a cloud-based platform that allows you to send any file or folder that you want, no matter how large it is. The best part is that you can use the tool without subscribing. While other file transfer platforms require you to subscribe to a monthly plan, FileWhopper does not. Simply enter the file size that you want to transfer, and you will get an immediate quote for that data size. You only pay for what you want to transfer. There are no extra charges or subscription plans.
What is more, you don't need to compress your files before sending them. This means that the original quality of whatever you're sending is preserved. Also, the tool comes with cutting-edge encryption technology that prevents hackers from intercepting your sensitive data during transfer. A password feature is also present and makes sure no one accesses your uploaded data without your permission. You can give your password to anyone, no matter their location, and they can download your file or folder.
Conclusion
We hope this article will help you decide on the mesh router device that is best for you. Also, don't forget to back up your important files regularly. Luckily, it is now possible to send files and folders of any size without paying unnecessary subscription fees. You can back up, share, and download huge files and folders from anywhere, as long as you have an internet connection.