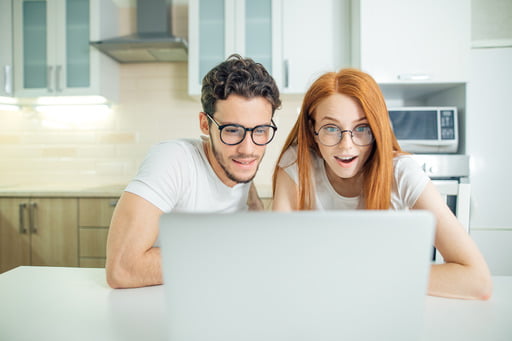 It's hard to believe the word 'free' when it comes to anything in the IT field. One moment it's labelled as a free package, and the next you are asked for your banking details. As annoying as it is, that is the strategy followed by many software providers. They tell you that their product is entirely free and then start giving you conditions and informing you the only thing free is the trial. As a result, most of the users have given up on free products and would rather stay without an app if they can't afford it. As someone once said, "The only thing free online is a virus." However, once you come across a package that is entirely free and delivers excellent results, then you know you have hit a jackpot. The PC software industry does not have a magic number, but it definitely has a magic word that is 'free.' Once you find software that is genuine and free, you know you have to download it immediately. The thing with the online software market is that some programs can easily break the bank and force you to spend fortunes when they are actually available for free. To avoid this, all you need is time and patience to search and try out various free apps to find the right one.
Now that you are well informed about the availability of free apps that can deliver more competitive results than paid ones, the remaining question is where to find them. There are various categories of free Windows applications, and you need to know how to select programs that will deliver the required results. For starters, we have applications presented by the open-source community. These apps are a little rough on the edges due to many hands involved in cooking them. However, open-source apps come with their own advantages. To begin with, they deliver what commercial developers hesitate to bring forth for various reasons, such as lack of financial incentives. Also, although open-source software comes with no warranty and takes time to update, you have that guarantee it will stay free. It is very rare for open-source software developers to start asking for payments from the community.
The truth is that the word 'free' will carry some level of skepticism. To be honest, you can't just trust anything free. You have to ask yourself, "What's in it for them, how will they benefit from me downloading and installing the software, and why should I trust an app developer that can make a fortune selling their service and yet makes it free?" All of these questions are wise and will likely keep you safe, especially online, where there are a lot of vultures loitering around and looking for naïve individuals. However, to challenge those questions, you need to consider the platform where you are getting your free software. A word of advice: reputable stores, such Microsoft Store and Softonic, to mention a few, have a bunch of free apps that you can trust. These platforms have a reputation to maintain, so they wouldn't allow any Jack Sparrow to come about and claim to be a good guy.
Now, in an attempt to save you the hard work and headache of browsing the net in search for the right free app to use on your Windows 10 system, we have compiled a trusted list of the best free apps that you may consider having on your Windows PC. There are plenty of free apps that are worth using, and the ones we are about to share with you are just the tip of the iceberg.
What Are the Best Free Apps for Windows 10?
Having a slow system is not an option even for an average computer user. There are many things that lead to your computer performing slowly, and one of the major reasons is too much clutter. A computer is like a house that needs periodical cleaning to remain neat and tidy. If you do not clean your computer, it will collect clutter, leading to your system failing to execute commands smoothly. For instance, a cluttered computer will take time to search for a particular document as it will have to go through a lot of useless folders. Now, most of the system cleaning apps will cost you a fortune, something that most of us are not ready or able to pay. CCleaner, although it comes with annoying advertisements, does the job thoroughly and at no cost.
A direct competition to MSOffice, LibreOffice is entirely free. There is a lot that you can do with this app, especially if you are to consider that there is nothing at all to pay for. Apart from the usual services, from this app, you get extra features, such as a full database and advanced editing tools.
If your hard drive is failing, then you need something similar to TestDisk or TestDisk itself. The app is essential when it comes to rescuing your files from a failing drive. With this app, you get that 9th life of a cat and save your data as the app dives through the raw data, making sure you get your much-valued content.
Do you want to make your videos look professional but your pockets are not deep enough to foot the cost of the fancy applications available? Well, Shotcut is the answer to your prayers. The app has a unique structure and has managed to carve its own niche in the video editing world. There are no restrictions in this app, and to top that, there are also no surprise charges as it is entirely free.
Originally launched in 1987 and then finding its way back to Windows in 1991, the app is here on Windows again – but this time under new ownership. The new owners thought it would be best to provide the app for free. Although most of the free apps will not give the community fully unlocked features, Cakewalk beats that barrier and presents a full spectrum of features, allowing users to experience pro-level recording tools.
Having started as a mobile app and then made a switch to the PC world, Polarr will not disappoint as it proved to many that it is capable of delivering cool and reliable photo editing features.
This is a tool that anyone with an interest in audio editing should have. The app boasts a whole load of cool features that even pro users can rely on. It is one of the best free tools for audio cutting and tweaking your sound.
Tabs are essential, especially when organizing your files. Tablacus adds the feature, which is missing in Windows Explorer, to your experience since it is a free and intuitive file manager with tabs. With this app, you can tile your folders in panes and deactivate components that you no longer need.
Everyone knows Notepad, and yet it is among the least used apps on an average PC. However, there is a cool replacement from Microsoft called Notepad++, and advanced users understand the importance of this app and will appreciate it any day, any time. There are a lot of contextual formats in this app, and it is a powerful source code editor. There is a lot that you can do with Notepad++, and the best thing is that it is entirely free for you to try out.
Backing up your data is essential; however, most of the backup apps require you to pay a fortune to enjoy their services. With Cobian Backup, you get to enjoy premium services at no cost as it helps you back up your files to an FTP server, a network location or an external storage drive – whichever option suits you best.
FileWhopper - Free Online Large File Transfer
Did you know that you can transfer large files and folders at an affordable price? There is a fast and secure online service called FileWhopper, and it allows you to transfer files and folders of ANY size. The best thing is, you pay exactly for what you send - no monthly subscription fees are required! The service applies high-end security measures to protect your data. With FileWhopper, your data is stored online securely for 14 days (or 3 months if extra options are added) before being permanently deleted without leaving any traces, so it should be downloaded before this period ends. Here is how FileWhopper works:
* Install the tiny FileWhopper app to be able to upload your desired large file or folder.
* Browse and select the data you want to upload.
* Copy the link to the uploaded content and share it with the intended receiver(s) (up to 8 people).
* You should also share the password provided to you after uploading your data in order for your recipient(s) to be able to decrypt the files or folders before downloading them. This mechanism has been added for safety reasons.
Was this information useful? Check out other articles about Windows apps on the FileWhooper blog.