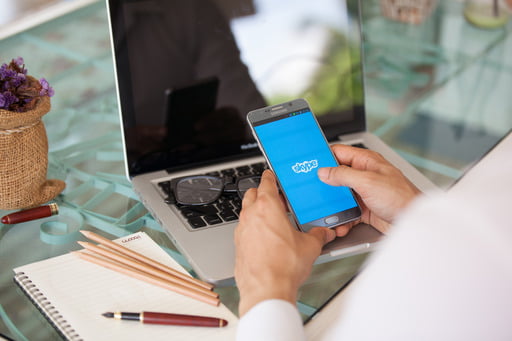 Skype is one of the most popular applications for video calling and chatting. It helps you stay connected with your friends, family members even if you are on another continent. Also, Skype is a great app if you have a remote job: it makes it easy to hold a videoconference and discuss project details with co-workers.
Today there are great alternatives to Skype available, but you can refresh your experience of using Skype with tips and tricks from this article, so get reading!
Important information: most tips and tricks for Skype from this article can be applied to the Windows version of the app.
1. How to Back Up Your Skype Chat History on Windows
Need to back up your chat history? Just follow these easy steps:
Press the Win + R buttons to open the Run command;
In the field that opens, enter %appdata%\skype and click OK;
In the File Explorer window, click the folder with your Skype ID;
Find the "main.db" file. Back up this file to a safe place, because it contains logs of all your Skype chats.
2. How to Disable Ads in Skype
Hate annoying ads in Skype? You can easily remove ads from your Skype for Windows app. Go to the "Network and Internet" tab in the Control Panel and follow these steps:
Internet Options -> Security-> Restricted sites;
Add https://apps.skype.com/ to the list;
Restart your PC: all ads should be gone.
To remove the ad placeholders in Skype follow these steps:
Press the Win + R buttons to open the Run command;
In the console, enter %appdata%\skype and click OK;
In the File Explorer tab that opens, click the folder with your Skype ID;
Find the config.xml file and open it with Notepad;
Find the line "<AdvertPlaceholder>1</Advert-Placeholder>" and replace the 1 with 0;
Don't forget to click Save.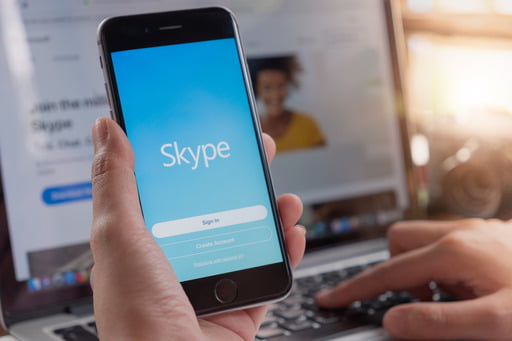 3. How to Send Large Video Files with Skype
Want to send a video to your Skype contacts? You can record a new video with your webcam and send it. In the chat you want to share to, click the three dots and choose the "Video Message" option.
If you want to attach a video from your PC, remember that there are limits on the file size that can be sent in Skype.
If you try to attach a file in Skype that exceeds the limits, you will get the "Not sent - File is larger than 300 MB" error.
To send really large video files in Skype, you can use a cloud storage service, such as OneDrive. If you don't want to buy a monthly subscription plan in OneDrive to share a huge file just once, we recommend using FileWhopper. This service lets you share a file as much as 1TB in size by paying a one-time fee. And if you are using this service for the first time, you can enjoy sending a file of up to 5GB for free! With FileWhopper, you can send files of any size in Skype.
4. How to Record a Skype Call
Sometimes you may need to record a Skype call: an important interview or just to save valuable information. For recording Skype calls, there is an app called Free Video Call Recorder for Skype. It is a great tool that's completely free and easy to use. There are different ways to create recordings:
video and audio from both parties;
just the video from the other side of the line;
just the audio conversation with no video.
Main advantages of Free Video Call Recorder for Skype include low CPU requirements and high quality of recordings, so it's definitely worth checking out.

5. How to Edit or Remove a Message in Skype
If you have already sent the message in Skype, but want to make some changes to it, just right-click on the message and select "Edit" from the drop-down menu. This way your message will return to the text box, where you can make any changes you want and click "Enter".
Need to completely delete a message? Not a problem in Skype! Right-click the message and select "Remove" from the menu.
6. Using Emoticons, GIFs, Stickers and Mojis in Skype Messages
In Skype, you can show your emotions by using various Emoticons, GIFs, Stickers and Mojis. You can express pretty much anything you want with a large variety of smileys. Type in the search bar what emotion you are looking for and choose what fits it best from the results.
7. How to Change Names of Your Contacts in Skype
Did you know that you can easily change your contacts' names in Skype? Instead of their real names or nicknames they may use, you can type and save anything you want. This can help you identify people by their profession, the company they work for or any other details that can later help you find the right contact. Choose a person from your contact list, click 'Edit Contact', type the new name and save. There is a limit of 120 characters. Should be enough for any descriptive name you can come up with, right? 🙂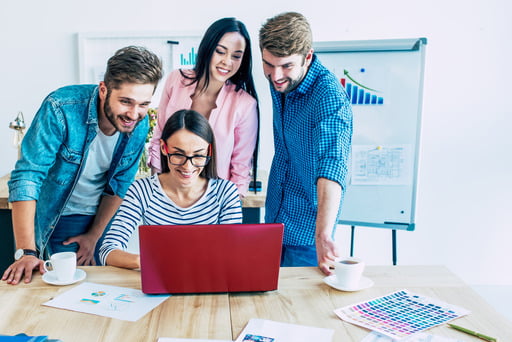 8. How to Share Your Screen During Skype Calls
Screen sharing during a Skype call is a very useful feature, especially when you need to troubleshoot something or go through documents or graphics with the other party. Click on the "+" icon, and select "Share screen". If you are having a business meeting, this feature makes it very easy to show what you are talking about instead of having to describe it using words alone.
Want more useful tips on using Skype? Check out other articles about this app on the FileWhopper blog.