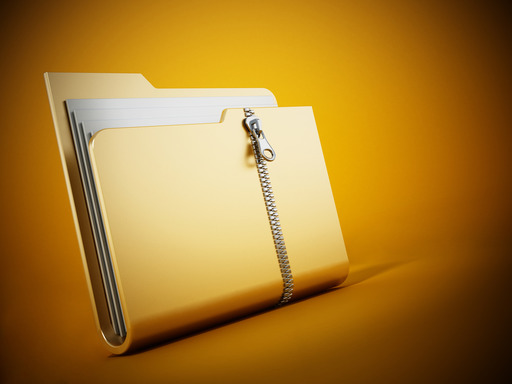 Large files often create problems that every one of us might face in different scenarios. Some of us might face issues sharing large PDF files, and others might have trouble uploading large image files. There was no way of avoiding large-sized files in the past, but today, you can easily enjoy smart file compression options for free. Many online tools and applications can help you reduce the size of your files. This post will discuss the top two popular options that you can find online.
Online PDF file compressor for document compression
PDF files are one of the most commonly used file formats across the globe. Now you probably know that the problem of large-sized files occurs most often with PDF files. Large PDF files cannot be opened, read, shared, uploaded, which is why you need to find a way to get rid of all the extra bytes and make your files manageable.
Today we have online PDF compressor tools that can help you compress pdf file size. So, if you have a large PDF file that is causing trouble, you don't have to make it editable and remove content from it. You can use the best PDF reducer right from your browser.
There are many free and paid PDF compressing tools that can help you bring down the size of your PDF files without tampering with their quality. According to recent statistics, more than fifty different PDF reducer applications and tools are available on the web.
To reduce the size of your files, all you have to do is navigate to the best PDF compressor tool using your browser. You can access the best and free pdf compressor by visiting this link: https://www.duplichecker.com/compress-pdf.php. There, you will see different uploading options to add large PDF files to the tool. After uploading a large PDF file to the tool, you have to hit the 'compress PDF' button. The tool will compress the data and make a lossless compression for you.
Here you should know that PDF compressing tools offer two different options for reducing PDF files. The first one is lossless, and the second one is lossy. Lossless compression doesn't affect the quality of the file. In lossy compression, you will see some change in the quality/resolution of the document.
Online image compressors for shrinking large image sizes
PDF compressor tools can only shrink down documents files or images saved in PDF. But if you have different image file formats, such as JPG, PNG, GIF, or SVG, you need to use an alternate route to reduce your files' size. Today there are plenty of image compression tools to help you shrink down all kinds of image file formats.
Image compressors are also based online, and so you can use them anytime you want as long as you have a browser and a strong web connection. There are more than dozens of different image compressor apps and tools, and so you need to pick the most reliable and free one. One famous image compressor belongs to smallseotools.com.
In the tool, you can find input options to enter large-sized images. Online tools can enter and compress individual images or a complete batch of images for free. It can cater to different kinds of image file formats.
Like PDF compressors, these image compressor tools will also provide you with two options for file reduction. You can make both lossy and lossless compressions with online compressors.
Benefits of using smart online compressors
If you are thinking about whether you should use online PDF compressor or image compressor tools for file size reductions, you should know about the benefits of using online tools.
These compressors are readily available at all times. You can use them whenever you want.
Online compressors can work on all kinds of devices as long as you have a browser. This is because they are cloud-based and have universal compatibility.
Compressors can help you reduce the size of your files without tampering with the original quality of content stored in it.
With compressor tools, you can get rid of all the extra bytes in a secure and safe platform. You don't have to worry about your data leaking to another person.
Online tools are extremely simple and easy to use so you can reduce the size of your files without any practice or experience.
Most importantly, you can save a lot of your time and energy rather than wasting it with manual file reduction tactics by using online compression tools!