Buying the best gaming mouse is one of the greatest upgrades you can do to your gaming setup in 2022. Gaming mice are designed to improve your gameplay and come equipped with strong sensors to offer precise in-game motion. They are also powerful, responsive, fast, and accurate.
No matter the type of video game you play, a wired or wireless gaming mouse is the most important PC gaming accessory you can invest in. You may be asking, why don't I just use regular computer mice? Well, the thing is, gaming mice offer better ergonomic support, advanced features, and control buttons for improved gameplay.
Additionally, the lightning-fast response times give you the edge over your competition. Other than speed and design, gaming mice look sleek and offer customizations to match your gaming setup.
How to Choose a Gaming Mouse
Choosing the best gaming mouse can be tough given the sheer number of models and brands on the market today. However, here are the top factors to consider when shopping for a gaming mouse:
Type of Mouse: Wireless gaming mice offer more flexibility and fewer cables. However, they have their downsides, such as limited battery life, especially with RGB. Gamers also avoid them due to potential latency. However, some top brands, like Logitech, have released higher-end wireless mice with some of the lowest latency ratings. A good point to help you decide the type of mouse to buy is how it connects to its host. Is it via a USB cable, a USB dongle, or Bluetooth? A Bluetooth gaming mouse may not be an obvious choice for gaming, and you'll usually find more wired options designed for this purpose.
Type of Game: Every mouse is unique and works best for specific games. For example, when playing first-person shooters, you may prefer mice that feature ratcheting scroll wheels so you can cycle accurately through your arsenal and pick the correct weapon. They also offer on-the-fly resolution switchers that let you swiftly switch from broad tracking in a shootout to a tight scope in sniper mode. MMOs and RTS games, on the other hand, use totally different gaming mice, most of which come fitted with multiple programmable buttons that execute a variety of commands.
Software: Most high-end gaming mice come with their own software utilities for more customization. You can adjust the on-mouse lighting/LED, activate game-specific profiles, and so on.
Weight and Shape: Some gaming mice let you customize the weight of their actual bodies by removing or adding removable weights. Some even let you change the height and pitch of your palm rest or adjust the center of balance.
Sensor Precision: A gaming mouse with sharp sensors can immensely improve your gameplay. If there're a lot of movements and you're dashing your mouse left, right and center, you might experience some flakiness and lag if the sensor isn't strong enough.
The Best Gaming Mice of 2022
1. Razer Basilisk X Hyperspeed
The Best Gaming Mouse for Performance
Connectivity: Razer HyperSpeed Wireless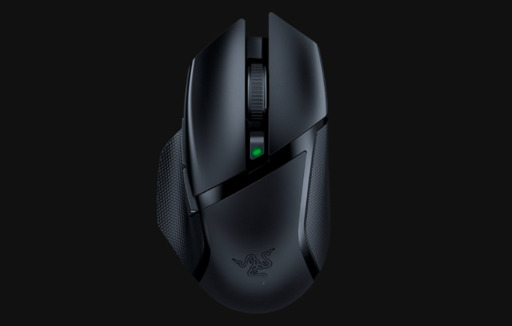 The Razer Basilisk X HyperSpeed is equipped with Razer HyperSpeed Wireless technology, which makes it 25 percent faster than other wireless mice. With its high-speed transmission, lowest click latency, and seamless frequency switching, you won't even realize you're using a wireless gaming mouse.
What's more, its extended battery life ensures longer gameplay of up to 450 hours in Bluetooth mode and 285 hours in HyperSpeed Wireless.
Key Features:
16,000 DPI optical sensor
450 IPS tracking speed
40G acceleration
Razer Mechanical Mouse Switches
Pros:
Dual-mode wireless gaming mouse
Ultra-long battery life
Fairly priced
Cons:
2. Roccat Burst Core
The Best Lightweight Gaming Mouse
Connectivity: Wired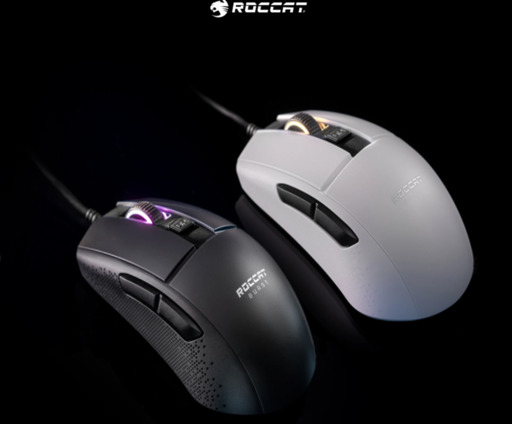 Weighing only 68 grams (2.4oz), the Roccat Burst Core gaming mouse stands out for its lightweight and ergonomic design. Its build feels premium, and its performance is top class, yet it costs way less than most of its competitors at only $34.99 at roccat.com.
The PTFE mouse feet come as standard in the Roccat Burst Core, offering outstanding glide. It also features an 8,500dpi optical sensor for accuracy and reliability.
Key Features:
Roccat Titan Switch Optical
On-board memory
Compatible with Windows 7 and later
35G acceleration
Pros:
Exceptionally lightweight
Premium body
Cons:
3. Corsair Dark Core RGB Pro Wireless
The Best Wireless Gaming Mouse
Connectivity: Wireless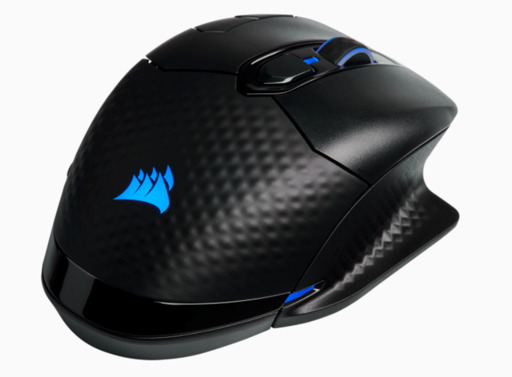 The Corsair Dark Core RGB Pro Wireless gaming mouse comes fitted with numerous tiny enhancements, including Qi wireless charging, 18,000 DPI, and 2,000Hz Hyper-Polling Technology. Most gamers shy away from wireless gaming mice due to their latency. However, this model has incredibly low latency, at a sub-1ms speed. On top of that, it has an exceptionally stable signal and ultra-long range.
Not only is it reliable, but the customizable RGB lighting and robust software also add to its great performance.
Key Features:
18,000 DPI precision optical sensor
Hyper-Polling Technology up to 2,000Hz
Interchangeable side grips
Pros:
Robust CORSAIR iCUE software
Low latency
Highly customizable RGB lighting
Comfortable grip
Qi wireless charging
Cons:
Not ideal for claw grip gamers
Has fewer buttons than its predecessor
4. Razer Viper 8K
The Best Gaming Mouse for Shooters
Connectivity: Wired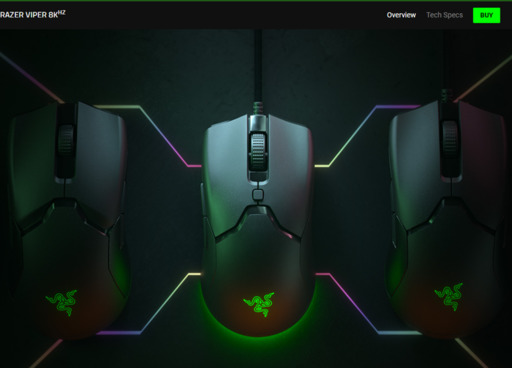 The Razer Viper 8K is the fastest and most responsive gaming mouse you can find. It can handle any fast-paced video game and has a polling rate of 8,000 and <0.125ms click latency. Its ambidextrous design and 5G optical sensor, alongside Mouse Switch and DPI of 20,000, make it one of the best gaming mice of 2022.
Its build is of high quality, and it comes with a nifty Speedflex Cable and rubber ridges on each side for a firm grip.
Key Features:
8,000Hz polling rate
High-speed USB microcontroller
2nd Gen Razer Optical Mouse Switch
Weighs 71g
Pros:
Ambidextrous design
Eight programmable buttons
Rubber side grips ensure secure swipes
Cons:
5. SteelSeries Sensei Ten
The Best Gaming Mouse with a Strong Sensor
Connectivity: Wired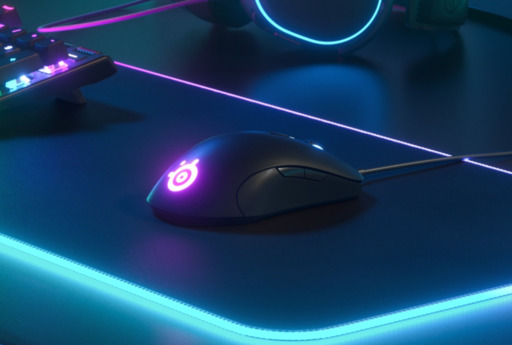 The newly updated SteelSeries Sensei Ten gaming mouse has some minor improvements but still maintains the stellar performance of the original. Its matte polymer shell coating feels sturdier, and the click buttons have a noticeably nicer action.
While it lacks extensive RGB customization of other mice, it makes up for it with advanced features like the TrueMove Pro sensor, tilt tracking, and 50G acceleration.
Key Features:
18,000 CPI
450 IPS
60-million-click mechanical switches
TrueMove Pro sensor
Pros:
Hyper durable build
Comfortable ambidextrous shape
On-board memory
Eight programmable buttons
Cons:
Extra buttons make it tricky to use
6. Corsair Sabre Pro
The Best Gaming Mouse with Side Buttons
Connectivity: Wired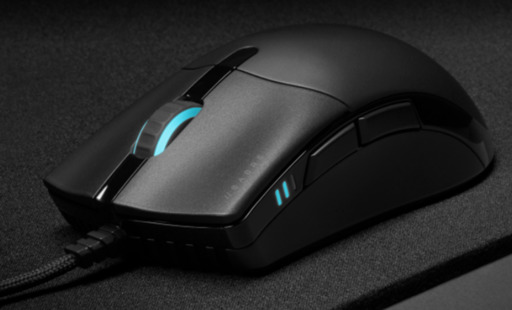 Priced at the same range as the Razer HyperSpeed X Wireless gaming mouse, the Corsair Sabre Pro is designed with esports fans in mind. It's lightweight, at 74g, and is fitted with a drag-reducing flexible paracord cable for responsive, unrestrained movements.
This wired gaming mouse is very accurate and features ultra-responsive Quickstrike buttons. You also get replaceable pure PTFE glide pads to support twitch reflexes and rapid movements as you play fast-paced games.
Key Features:
Corsair Quickstrike buttons
8,000Hz polling rate
PTFE glide pads
18,000 DPI
Pros:
Superfast performance
Lightweight at 74g
Ergonomic design
Cons:
8,000Hz Hyper-Polling feature has lower CPU specs
7. SteelSeries Rival 5
The Best Gaming Mouse for FPS
Connectivity: Wired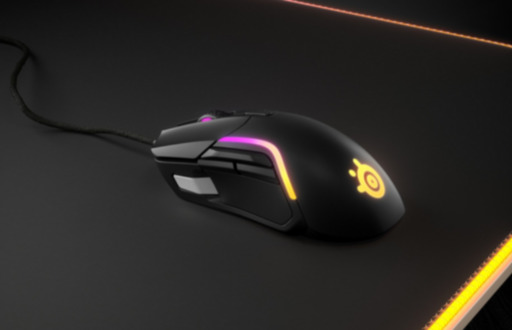 Do you like to play fast-paced games like Battle Royale, MOBA, MMO, and FPS? The SteelSeries Rival 5 gaming mouse might just be what you're looking for. It features an ergonomic design and is lightweight, weighing only 85g.
It has impressive RGB lighting courtesy of PrismSync lighting with 10 zones of 16.8 million gorgeous colors. The SteelSeries Rival 5 has an ergonomic 9-button programmable layout and five quick action side buttons that give it superb functionality.
Key Features:
TrueMove Air optical sensor with true 1-to-1 tracking
Golden Micro IP54 switches
Weighs 85g
Pros:
Stylish, highly customizable RGB lighting
Sleek design
Programmable buttons
Cons:
The extra buttons can make it tricky to use
Storage only enough for one profile
8. Logitech G305 Lightspeed
The Best Budget Gaming Mouse
Connectivity: Wireless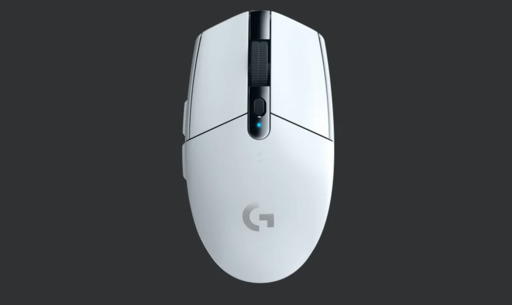 As the name suggests, the Logitech G305G Lightspeed is integrated with top-of-the-line technology to eliminate latency, stability, and connectivity issues common with wireless gaming mice.
On top of the 12,000 DPI, you can remap the mouse to suit your preferences. At 99g, it is not as lightweight as some of the gaming mice on our list, but it's not heavy either. The Logitech G305 Lightspeed features a Hero sensor designed for yielding top performance while maximizing power efficiency.
Key Features:
12,000 DPI
Six programmable buttons
Mechanical button tensioning
Pros:
Long battery life
Attractive design and build
Cons:
Battery life could be better
9. Roccat Kone Pro
The Best e-Sports Gaming Mouse
Connectivity: Wired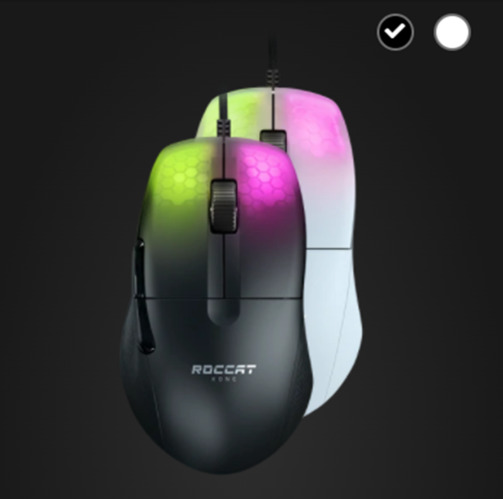 The Roccat Kone Pro gaming mouse features a solid but light honeycomb shell designed to keep dust and dirt out. It's extremely lightweight, at only 66g, and offers one of the best RGB lightings with customizable illumination under the left- and right-click buttons.
It comes fitted with the Titan Wheel Pro, which offers tactile click and smooth scroll. eSports fans will love the top-grade performance, ergonomic design, and pure PTFE glides.
Key Features:
Roccat Owl-Eye 19,000 DPI optical sensor
Titan Switch Optical
Heat-treated pure PTFE glides
Lightweight, honeycomb shell
Pros:
Unique RGB lighting
Superior performance
Super lightweight
Cons:
No DPI adjustment buttons
Costly
10. Cooler Master MM720
The Best Gaming Mouse for FPS Games
Connectivity: Wired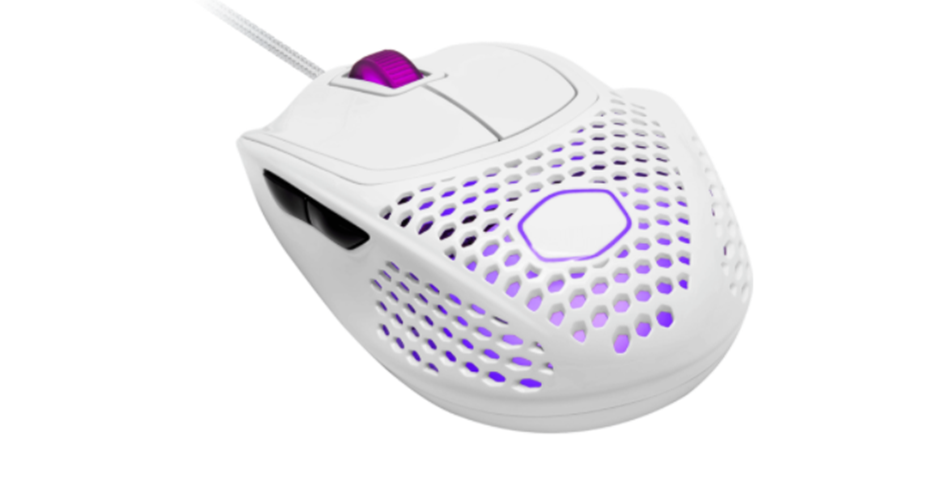 The Cooler Master MM720 is one of the lightest gaming mice, weighing only 49g. It has outstanding looks, courtesy of the honeycomb shell that's available in black or white. The shell enhances the RGB lighting inside, making it look brilliant.
Its performance is top-notch, and the pure PTFE feet help support smooth movements. It also features a groove for the finger for extra comfort during long gaming sessions.
Key Features:
PTFE mouse feet
Customizable RGB lighting
Software support
Pros:
Ring finger support offers extra comfort
Ultra-lightweight body
Exceptional performance
Cons:
Side buttons are not easily reachable
Want to Transfer Large Games Online? Try FileWhopper
You've probably wanted to share your recorded gameplay several times but haven't found the best online file transfer service. Well, search no more. Have you heard about FileWhopper? It allows you to send files and folders as large as you want. Whether your game is 200GB, 1TB, or 10TB, FileWhopper can handle it with ease.
Additionally, the FileWhopper app supports speedy data transfers and simultaneous uploads and downloads. It's also a highly secure file-sharing platform as it offers military-grade protection for your data.
Try FileWhopper today, a platform where you only pay for what you send!