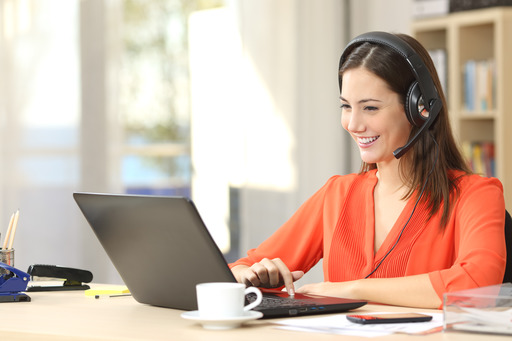 With increasingly breathtaking technological innovations, earpieces have become fine and practical accessories to have. The best wireless headphones can help you listen to music as much as they can help you receive important phone calls. Similarly, the best noise-cancelling headphones can provide you with a private 'bubble' universe where very little comes in but nothing goes out. No need to describe the value and benefits of the best Bluetooth headphones.
The question is, what are the best headphones for 2022? Knowing the right answer will put you in front of the crowd of headphone users. It will save you the need to grapple with everybody else when follow-up options are marketed. This will also help you decide on the best headphones for music, for voice or video calls, for long-term use, and more.
Bonus tip: If you are really into music, you probably have tons of audio files on your PC or in the cloud. Do you like sharing your favorite songs with friends? Check out FileWhopper, an online file transferring service that will help you send audio files of any size quickly and securely. If you have a folder like MY FAVORITE SONGS on your PC, you don't even need to compress it. Simply drag and drop the folder at https://filewhopper.com/ and send it in a few clicks.
So, here are some of the best headphones and wireless earbuds for 2022. These devices were selected with due consideration for their designs, active noise cancellation (ANC), battery life, Bluetooth range, and overall audio quality.
1. Sony WH-1000XM4
The Sony WH-1000XM4 top many lists as the best multi-feature headphones around. Weighing around 0.56 pounds (or 9 ounces), they are one of Sony's best devices in terms of design and sound quality. The headphones' sound and noise cancellation is premium, and you can turn off this feature for longer battery life.
The Bluetooth range reaches 12 meters (approximately 40 ft.), but that doesn't reduce the boom. Also, the headphones' customizable equalizer (EQ) feature means that you tweak songs until you find the perfect sound. With the ANC feature on, you can get 30+ hours on the Sony WH-1000XM4. When you turn it off, the headphones can last for almost 40 hours.
You can get the Sony WH-1000XM4 for around $250 on Amazon.
2. Bose 700
The Bose 700 headphones fall a little behind the Sony WH-1000XM4 in terms of Bluetooth range. Their Bluetooth range only reaches around 9 meters (approximately 29.5 ft.). Even so, the headphones' chic design and 11 ANC levels place them among the best headphones on the market.
You get around 20 hours on Bose 700 with ANC on and a few hours more with the feature off. Despite this relatively low battery life, the headphones are popular because they are equipped with eight microphones, guaranteeing top-notch sound quality. There is also a smart assistant integration feature on board.
Bose 700 costs $379 on Amazon.
3. Bang & Olufsen E8 Sport
The Bang & Olufsen E8 Sport wireless buds can hold their own against more innovative earbuds, and not only because of the prestige of the manufacturing company. The earbuds' typical matte black color is indicative of their very classic design frame. Moreover, the buds were made with runners in mind, so they are a wireless option for both mild and harsh workout conditions.
The E8 Sport's features are quite remarkable. The earbuds' noise-cancellation and dust- and water-proof attributes, not to mention up to 30 hours of battery life, Bluetooth 5.1 connectivity and Qi Wireless Charging, are the marks of a premium product. You will be getting value for all of your $350.
4. Apple AirPods Max
Apple's AirPods need very little introduction. They are top-of-the-line next-generation headphones to come out of the Apple factory. Even so, this particular product stands out on account of its soft-looking design and color range that includes space gray, silver, pink, green, and sky blue.
The main bite of the AirPods Max is their emphasis on a balance between true sound and ANC.
The result is a clear-crisp sound wireless experience that is difficult to describe.
AirPods Max's Bluetooth range is about 10 meters, but the battery life is at least 20 hours with the ANC on. The headphones cost $479 on Amazon.
5. Jabra Elite Active 75t
The Jabra Elite Active 75t are another amazing earbud option for workouts and sports. With their sharp curves, they look very sturdy. Also, considering that their target is the fitness market, the earbuds have dust- and water-proof features and a 10-meter Bluetooth range.
In terms of battery life, the Jabra Elite Active 75t headphones boast an average of 28 hours. This is despite the fact that they were engineered to pump out very loud sounds—if that is your style. The earbuds also allow you to adjust the sound frequency and enjoy your preferred audio experiences.
Even though the Jabra Elite Active 75t headphones pack as much punch as their peers, they are significantly low-priced. You can get them for only $99.99.
6. Apple AirPods Pro
The Apple AirPods Pro are a fine alternative to expensive earbuds. At $179, the AirPods Pro are an especially popular option for Apple users —and for good reason. The product's features allow it to stand on the same level as the more pricey headphones and earbuds.
The AirPods Pro seamlessly integrate the 'Hey Siri' feature, demonstrating the extreme product portability of Apple. Their Bluetooth range is around 250 meters (or 800 ft.), but their battery life is only around 25 hours at most. However, they promise 1 hour of listening time for 5 minutes of charging. So, the AirPods Pro check all the boxes as per sound quality, noise cancellation, water resistance, and wireless charging.
7. AirPods 3
In terms of battery life, the AirPods 3 are a big step forward in Apple's earbud production. With up to 30 hours of listening time, the earbuds stand at the top of Apple's long line of luxury buds. They are also incredibly lightweight, weighing about 0.009 pounds (or 0.15 ounces) per bud.
Even though the AirPods 3 are so light, the sound quality is first-class. You can count on them for calls and music, especially with their adaptive EQ feature. The only problem you might find with the earbuds is that they are slightly loose and might drop from your ears when you bend over.
The AirPods 3 cost $179.
8. Beats Fit Pro
The Beats Fit Pro are one of the more popular products from the Apple factory that do not carry the 'Air' label. However, they bear the other markings of the company's earpieces, including relative weightlessness (0.13 pounds), a 12-meter Bluetooth range, the 'Hey Siri' function, and a stylish design frame (with a distinctive wing-type shape).
However, the Beats Fit Pro have a battery life of up to 30 hours with ANC off and up to 27 hours with ANC on. Moreover, the fact that the buds are powered by the Apple H1 chip says something about their value and makeup. Surprisingly, at $199.99, the Beats Fit Pro cost more than their sister Apple earpieces – the AirPods Pro and the AirPods 3.
9. Master & Dynamic MW08
The MW08 are the latest upgrade for the Master & Dynamic MW07 and MW07 Plus. With Bluetooth 5.2, hybrid ANC, and up to 42 hours of battery life, you can be sure that this is a solid upgrade.
The MW08's distinctive shape fits well with the 6-color range polish. Therefore, you can order the earbuds and get them in 6 combinations: blue ceramic with a polished graphite case, black ceramic with a matte black case, white ceramic with a stainless steel case, white ceramic with a matte black case, black ceramic with a stainless steel case, and brown ceramic with a stainless steel case.
The colors do not affect the price, which is set at $299.
10. Samsung Galaxy Buds Live
The Samsung Galaxy Buds Live stand at a shelf all by themselves because of their unique bean-shaped design. Their polished surface marks them out as a fashion accessory as well as a sound device. While they may not snugly fit in everybody's ears, the buds are sturdy and can stay inside your ears for a long time.
Nevertheless, the engineers The Samsung Galaxy Buds Live also have noise-cancellation features. However, they are not as extraordinary compared to other ANC earbuds. However, they cost $109.99, so for a fair price, you get that characteristic ergonomic quality that Samsung is known for.
11. Bose QuietComfort 45
The Bose QuietComfort 45 are an upgrade on Bose headphones, especially the Bose 700. As you can tell from their name, their primary selling point is noise cancellation. This is expertly delivered in a straightforward headphone design, without too much gloss or shade polishing. Nevertheless, the engineers behind the Bose QuietComfort 45 pushed for more high-fidelity audio, so the sounds from the soft ear cushions are crisp and clear. The visible external microphone assists with the noise-cancellation feature, filtering sounds coming from the outside.
At $279, the Bose QuietComfort 45 give you at least 24 hours of listening time. Even more stunning is their fast-charging capacity, which lets you get 3 hours after 15 minutes of charging.
12. Jaybird Vista 2
The Jaybird Vista 2 are another example of value-specific earbuds on the market. They were designed for long workout sessions, so they look resilient and can stay glued to your ears for a good number of hours. They are also waterproof, which means that you won't have to worry about mild screeches when you sweat profusely. Therefore, you can listen to your music and motivational audios while running and still manage to keep the noise out thanks to the active noise-cancellation feature.
So, with Jaybird Vista 2's light weight, 25-hour battery life, transparency mode, and other features, your workout sessions can be a bit more fun than usual. The headphones cost about $150 on Amazon.
13. Cambridge Audio Melomania 1 Plus
The Cambridge Audio Melomania 1 Plus have a battery life that is longer than their name. With up to 45 hours of listening time, the earpieces stand alongside only a handful of other long-lasting earphones. However, their simple design further marks them as unique, not to mention that they are compatible with Apple (Hey, Siri) and Android (Hey, Google) integrations.
The Cambridge Audio Melomania 1 Plus cost only $99.95. Buying them might even lead to some guilt since they have adaptable EQ features, water resistance, and a Bluetooth range of 9 meters. Maybe it is because they only provide passive noise cancellation, but you will still feel like you got them at too cheap a price.
14. Cleer Enduro ANC
The Enduro ANC headphones are another relatively cheap option you should consider getting. At only $119.99, the headphones deliver enough value for their price range. In terms of design, their soft-looking circular frame does not invite a lot of criticism. Moreover, their noise-cancellation capacity is decent, and their Bluetooth range is average at 9 meters.
What makes the Enduro ANC headphones turn heads is their battery life. Even with the ANC feature on, the headphones give you a minimum of 60 hours of listening time. Thus, with the typical headphone features, the battery life allows you to get a lot out of paying a little over $100.
15. Klipsch T5 II
The Klipsch T5 II wireless earbuds were designed for sportspeople. Naturally, they are resilient and dust- and water-resistant and can help you stay pumped or entertained for up to 30 hours. With their 4 microphones, the earbuds deliver reasonable sound quality, balanced with modifiable EQ, sharp ANC, and a signal-boost antenna.
You can get the Klipsch T5 II for $199.
16. Philips T3215
The Philips T3215 in-ear wireless earbuds are one of the most affordable earpieces around. At $89.99, they top many listicles about wireless earphones that are less than $100. Even so, they have decent features, such as Bluetooth 5.1, a range of 10 meters, and IPX4 splash and sweat resistance.
The Philips T3215 may not come up in conversation when you talk about the sturdiest or most stylish in-ear headphones. However, they still rank as quite decent – despite the fact that they are low-priced.
Overall, the best wireless headphones and noise-cancelling headphones for 2022 are available on the market. Whether you need a device for receiving private calls outside your home or to accompany your workout routines, the different headphones and wireless earbuds in this guide will meet your requirements.