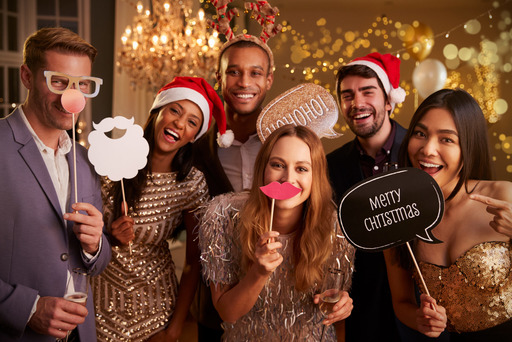 With just a few days to Christmas, shopping for gifts and planning events are in top gear. The Christmas holiday presents us with the perfect opportunity to create memories we will cherish forever.
Gifts and ugly Christmas sweaters aside, do you know what else makes Christmas fun? It's the family Christmas photos. So, whether you need help posing or are looking for fun Christmas picture ideas, we've got you covered. Below, we've curated some of our favorite ideas for Christmas family photos to make your photo sessions enjoyable and less stressful.
1. Coordinate Your Outfits Instead of Matching
It's common to see the entire family, from grandma to the family pet, all dressed up in matching, Christmas-themed outfits. It's cute and all, but it's not unique. Try coordinating the colors instead.
First, decide on a color scheme and then find textures and patterns that will complement each other. Don't shy away from neutrals, like denim. In fact, they should be on the list. Organize the outfits such that each one of you has one that coordinates the other.
2. Photos by the Fire
Nothing adds a warm ambiance to your Christmas shoots like a glowing, roaring fire. This can be indoors, near the fireplace, or at a bonfire.
3. Take Candid Photographs
The best thing about candid photography is that it captures the real joy, emotions, and smiles. No poses or fake smiles. What's more, candid photographs are pretty simple to take since you don't have to worry about telling people to pose or capturing the perfect moments. In fact, it's the imperfectness that makes them so special.
4. Catch Them in Action
One of the best Christmas photo ideas is to get the family involved in fun activities around the house or outside and then take pictures. Having kids makes it even more fun, given their playful nature. If you're outside, be sure to take note of too much lighting since it may affect the image quality.
Another awesome trick is to buy fake snow at Walmart or Target and have the kids blow snow kisses. Tell them to hold the snow in their hands and then blow slowly at the count of three. Meanwhile, be ready to take as many photos as you can. You'll be guaranteed to get a few perfect shots.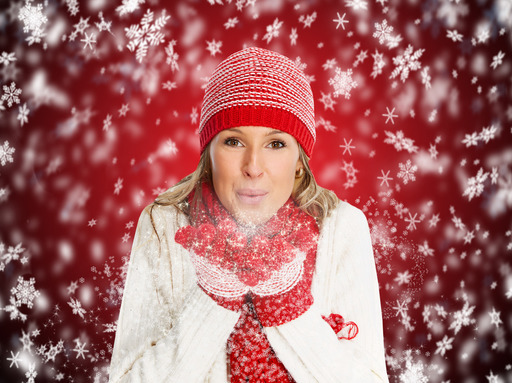 5. Take Documentary Photographs of Christmas Traditions
You probably follow a certain Christmas tradition every season. It could be shopping for Christmas trees, gifts, clothes, or Christmas decorations, baking cookies or gingerbread, or ornamenting the tree together as a family. Whatever tradition you practice, consider taking documentary images of the entire process. You'll catch some magical moments along the way – memories that will bring a smile to your face every time you look at them.
6. Take a Picture of the Christmas Tree
After decorating your Christmas tree and laying all your presents out, take a pic just before you tuck yourself in bed. It will serve as a reminder of how you decorated the year before so you won't decorate it the same way again. Don't forget to take photos of the wrapped gifts, cookies, meals, and everything related to the Christmas cheer. Experiment with the different photography styles and learn more about your camera's features.
7. Photograph Your Baby Under the Christmas Tree
You don't need photography lessons to capture great photos of your kids. Consider donning your kids in well-coordinated Christmas outfits and have them sit in front of a Christmas tree with background Christmas sparkles. You may want to zoom out so you can capture the entire surroundings.
Or, zoom in to capture your kid playing with the wrapped gifts. Another cool trick is to activate the bokeh feature so your baby stands out from the background images and lights.
8. Partake in a Favorite Winter Activity
We all have activities we like to engage in during Christmas. Whether you go hiking or enjoy snowshoeing with your partner, get a photographer to capture these moments. Alternatively, you can just walk around your neighborhood, taking photos that seize the Christmas spirit. Most people decorate their homes and gardens for the holidays, creating attractive sights everywhere you turn.
9. Offer Christmas-Themed Photo Shoots
If you are a professional photographer, Christmas might be an opportunity to earn some extra money. Think about offering clients an irresistible Christmas photography package to keep the appointments coming. You can decide to take beautiful indoor photoshoots or go outside, where you can make the most of what nature has to offer.
10. Bring Santa Home
Santa hats have a way of making everyone who wears them cuter, including the cat or dog. To make the hats really pop out in your photos, dress in similar monotone colors, like gray or white, and keep the background plain and simple.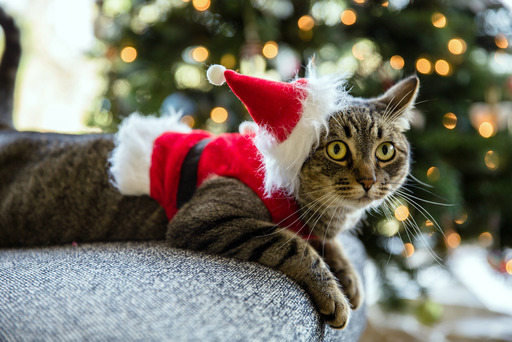 11. Capture the Fun in the Playground
Children love the playground, whether it's in your backyard, in the neighborhood park, or at their grandma's. Capturing them playing and exploring will make great memories for the Christmas family photo album. Plus, you'll have plenty of shots to take there: children on swings, playing in a sandbox, or having fun on the slides.
12. Take a Family Ride
If you're a family who loves boating, skating, riding, or any fun get-up-and-go kind of activity, you won't be short of Christmas picture ideas. Whatever your hobby is, bring someone along to take playful photos portraying your family riding from one end of the trail to another or rowing a boat together. Not only will the photos look lovely, but you'll also enjoy precious time together as a family.
13. Use a Truck as the Centerpiece
A red truck would make for an amazing backdrop for cute Christmas photos. However, it doesn't have to be red – any colour will do. A truck is an awesome prop to snap a few pictures outdoors on a beautiful snowy day. You can add props like a Christmas tree, Santa hats, reindeer antlers, and ornaments.
Posing will be easy since you can simply sit on the truck bed surrounded by the props. Many local Christmas tree farms may already have a photo station set up with all the holiday essentials, ready for those Christmas photos. Don't forget to bring your pets along. They add uniqueness to every photo.
14. Change Your Perspective
Most people photograph at eye level, and this can be dull. A little twist can give you more interesting shots. For instance, if you want to take pictures of a table filled with cookies, turkey, cakes, and other seasonal delights, try taking the photos at different angles. You can climb on a chair, crouch, or go to the top of the stairs to take the shots. Different angles show different details. Play around with the angles to find what gives you the perfect stills.
15. Plan a Nature Walk
Don't limit your Christmas photos to parties, decorating the tree, or gift unwrapping. Nature walks are some of the best outdoor Christmas ideas. Out in nature is where you can make exciting memories and some great outdoor photoshoots. While you're at it, consider paying Santa a visit and taking some pictures together.
16. Set Up a Mini Studio in Your Home
You can take adorable Christmas family photos right in your home by creating a set with props. Find a cute Christmas backdrop for your set, like Christmas lights/sparkles or anything you feel will capture the mood and reflect the Christmas joy.
17. Don't Forget the Classic Black & White
You can never go wrong with the classic vibe that black and white photography brings. You'll cherish such timeless Christmas pictures for years to come. These photos remove any distractions of color and help people focus on the subjects and emotions portrayed.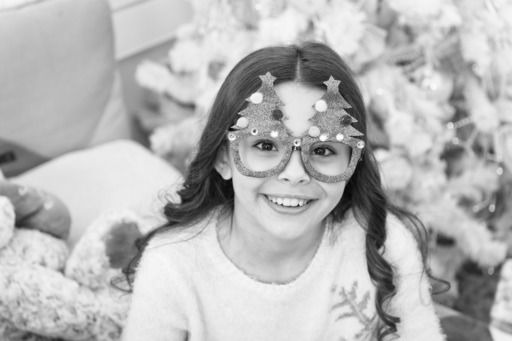 18. Get the PJ Party Going!
If you want to add an extra dose of fun, get matching pajamas and take pictures in front of the Christmas tree. Just be sure to get PJs for your pets as well to get the whole family picture. As the photographer, don't wait for people to pose. Take random, candid photos to capture all the happy moments.
19. Build a Snowman
Instead of taking photos with people as your main subject, you can find something interesting to be your focal point. For example, an adorable snowman you build yourselves is guaranteed to make a great centerpiece. You can also hold a Christmas wreath to create a focal point for your Christmas family photo.
20. Take Funny Photos with Costumes
Family Christmas photography doesn't have to be emotional or atmospheric. Think out of the box and come up with crazy but humorous ideas. One way to achieve that is by donning funny masks and costumes. Ask everyone to suggest a costume and mask of a cartoon or movie character they like and buy them.
Come Christmas Day, you can start showing off your silly sides with the costumes. There can be dance, chasing each other on snow, or a walk in the neighborhood while taking snapshots.
What to Wear for Christmas Photos in 2021
Trying to decide what to wear for Christmas family pictures can be a daunting task. You want something that makes you feel confident and comfortable yet festive. If you don't know where to start, here are a few tips to help you out:
Your best approach is to pick the location where you want to have the Christmas shoots and then choose a coordinating color scheme that will compliment your décor and the backdrop.
Pick neutral colors. It's wise to let everyone pick their outfit, but encourage them to go for neutral colors. Think whites, tans, grays, or blacks.
If you want to add a little more visual interest to your Christmas photos, go for a mix of plaid colors.
Scarves make for the perfect winter accessory for keeping your neck warm while looking chic. You won't go wrong with a plaid or Christmas-themed scarf to compliment your outfit.
A cozy blanket is a must-have prop to bring the holiday spirit to your pictures.
All-black outfits can work for almost any type of backdrop.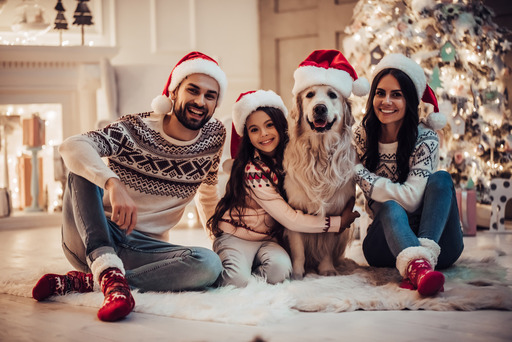 Wrapping Up
Ready to try out these ideas for Christmas family photos? Remember to take as many photos as you can. You'll capture all the unexpected moments, and it will be fun going through them when selecting the best ones. Later, you can print the photos for your album. You can also decide to share them with your loved ones who didn't make it in time for the holidays.
Obviously, you'll have hundreds of pictures on your phone or camera that you want to send. Normally, you'd just forward them on WhatsApp or a similar app. However, given the size of the images and the file size limits, you want a service that lets you send them with ease. That's where FileWhopper comes in handy. It doesn't limit the size of the files you can transfer, nor does it require monthly payments.
It is a pay-as-you-go service that quickly and safely transfers files and folders of any size. The process is facilitated by the lightweight FileWhopper app, which ensures seamless file sharing. For starters, it resumes your file transfer after a power outage, computer error, or internet disconnection. Plus, your recipients can start downloading as soon as the upload begins.