Getting familiar with different file formats will help you save your image files in the most efficient way possible. If you choose the right format, you will be able to manage other operations with ease, like printing or sharing large photo files online. And one of the most important factors to keep in mind is keeping the image quality while saving or converting photos to different formats. This guide is going to help with that and answer all your questions about different image formats. Let's talk about the best image formats that are used for photo editing software.
If you want to improve your photo editing skills, be sure to read this article: 12 Tricks to Improve Your Photography Skills.
JPEG Image Format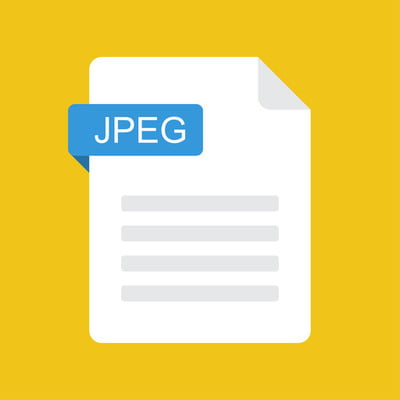 We would like to start with one of the most popular image formats: JPEG, JPG or, in other words, Joint Photographic Experts Group.
You should know that you can save photos at different quality levels (low, medium or high) in the .jpg file format.
Want to save your photos with the best quality? Just choose the option with the least compression.
Where is JPEG file format used? JPEG image format is usually used for images with a lot of different colors, like photographs. You can see images in the .jpg file format on websites or social media. This file format is also used to share photos via email. If you have a need to send large photo files via email, read about the Best Way to Send Large Files by Email.
JPEG format is also used to reduce the size of high-quality images, and this way you
can store more images on your memory card. Looking for a new budget memory card? Check out the best options in SD memory cards.
PNG Image Format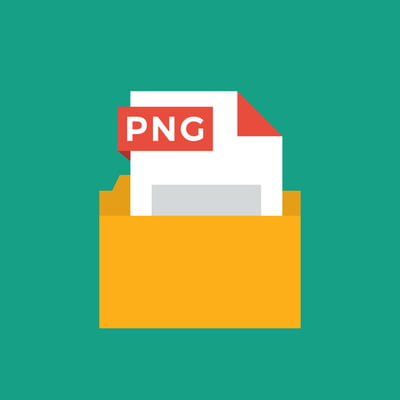 Another very popular image format is PNG or, in other words, Portable Network Graphics. This file format lets you edit any image that you like to modify. The PNG file format has a completely transparent background, so it is easy to add one PNG image on top of another. For more effect, you can add some shadows to your PNG image.
Where is the PNG file format usually used? Most logos often have the .png file extension. This file format helps to keep the image quality. Be prepared that PNG images could be pretty big in size.
If you need an image with transparent background, you should use PNG file format. Also, if you need to keep the best image quality and if file size doesn't matter much to you, use PNG file format.
GIF Image Format
GIF or Graphics Interchange Format is another very popular format. Why? Because it is a web animated image. Speaking of image quality, it's quite similar to the PNG file format that we talked about above.
The GIF file format is not for all images, because it has a smaller color range. GIF images can have a transparent background, just like PNG images, but you won't be able to add shadow effects, because it doesn't support partial transparency.
Where are GIF images used? These are usually simple animated images and icons with few colors. You've probably seen GIFs thousands of times shared on social networks or via messengers.
PSD Image Format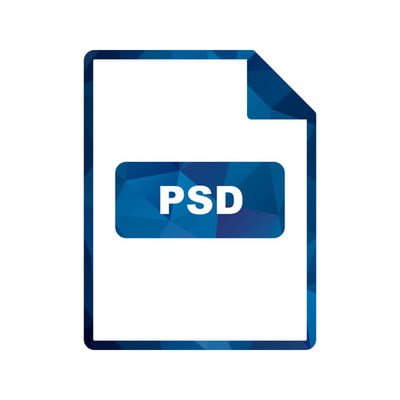 If you come across the PSD file format, it means that this file could be opened with photo editing software Adobe Photoshop. This software saves images in PSD or PSB file formats.
If you already know everything about Adobe Photoshop, and would like to look at some alternatives, check out this article: Best Free Alternatives to Adobe Photoshop.
In Photoshop, in order to edit a PSD image you will need to work with layers. Until you are done with editing, just save the .psd image and you will be able to add more details or effects later. But before saving a PSD file, make sure that the layers are not merged. Because after merging, layers can't be separated for editing or working with.
You should know that the PSD file format is not used for posting images on the web. Need to maintain the top quality of the image for a longer period? Use the PSD file format. But be prepared that it can be huge in size. If you don't know how to send large photo files online, try FileWhopper. It lets you send large files of any size from one PC to another.
The PSD file format is also the best option for printing photos at the highest quality.
To briefly sum up where you may want to use the PSD file format:
If you work in Adobe Photoshop and need to be able to edit the image again later
You want to print images at the best quality
TIFF Image Format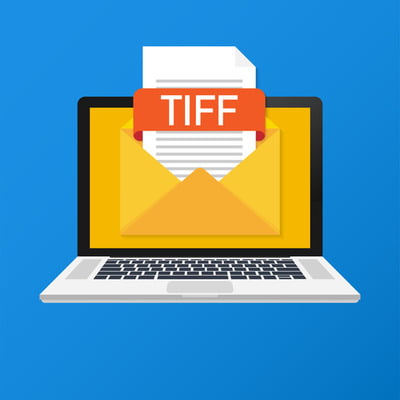 And one more popular image format is TIFF or Tagged Image File Format. This image file format is used more frequently by photographers and designers. TIFF images are not compressed at all and are best for post-processing.
The TIFF file format helps to create different digital images and could be used with any photo editing software tools. Be prepared that TIFF images are very large files, so you need enough free space on your devices. Need to transfer large TIFF files online? Check out the best way to send large files.
Don't want to lose image quality or details? Need to print high quality images? Save your image in TIFF format.
No matter what format you choose to save your images in, you need the right software to get the most out of them. There's a myriad of apps on the market, and to make an informed decision, you need a reliable source of information. SoftwareHow provides detailed expert reviews to help you choose your next photo editing tool.