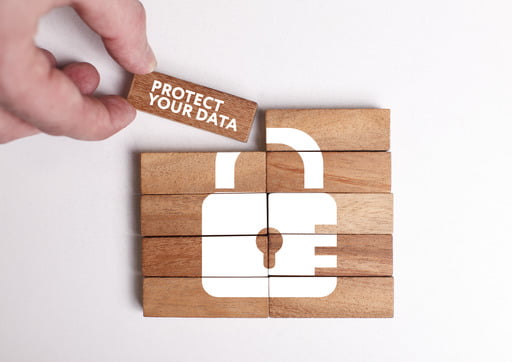 You might ask, "Why do I need to protect my privacy on Windows 10?" Well, in this digital age of hacking, identity theft, and personal data collection, you need some form of protection for your computer. So, we will start by explaining what type of data gets collected on Windows. This article will also show you how you can prevent anyone from spying on your Internet activities and personal information. Here's what you will find out in this post:
What information is Windows collecting from users?
What is private browsing and how do you keep your data protected?
What is a VPN and how can it help?
What VPN offers the best protection for Windows 10 users?
Is Windows 10's Privacy Really That Bad?
It all depends on how you look at it. Some users are well aware of the data being collected by the system and don't mind the methods Windows uses to gather data. Others may prefer to eliminate any sort of data collection when using Windows. So, what types of data is Windows 19 collecting?
First, Windows 10 comes with a built-in keylogger, which allows Microsoft to record everything you type on the keyboard. Of course, this is not meant for any malicious purposes, but, nonetheless, the idea of having your keystroke recorded may be uncomfortable to some.
Second, Windows stores your passwords. Microsoft collects passwords, password hints, and similar log in details that you use to access your account.
The system has access to your emails, files, chats and more. The reasons for this are explained in Microsoft's privacy statement:
"We collect content of your files and communications when necessary to provide you with the services you use.
Examples of this data include: the content of your documents, photos, music, or video you upload to a Microsoft service such as OneDrive. It also collects the content of your communications sent or received using Microsoft services such Outlook.com or Skype, including the:
Subject line and body of an email
Text or other content of an instant message
Audio and video recording of a video message
Audio recording and transcript of a voice message you receive or a text message you dictate
Microsoft may collect your contacts if you use a Microsoft service to manage contacts and to connect with other people.
The system will have access to your location data (via GPS coordinates).
Microsoft can also access and store your general usage data like what you buy on the Internet, the web addresses that you visit, the searches you run, information about your device, and network (IP address, IMEI number of your phone, etc.).
Your payment data (such as the payment instrument number and its security code) is also visible to Microsoft.
Microsoft can collect data about your interests too, especially if you have specific apps installed. For instance, if you are using a sports app, the system may learn what teams you are rooting, the games you attend and so on.
What Is a VPN?
A VPN (Virtual Private Network) is a service that gives you online privacy and lets you browse the web anonymously. VPNs do this by masking your IP (Internet Protocol) address, thus making your activity online virtually untraceable. Thanks to a VPN, you get to establish a secure, encrypted connection that will offer greater privacy than even a protected Wi-Fi hotspot.
Surfing the web and, especially, making transactions on an unsecure network can be dangerous. You may be exposing your personal data and browsing habits to hackers or malicious spyware. A VPN will help you avoid these risks and add an extra layer of security to your online activity. Additionally, VPNs can help you access location-restricted websites or get access to apps and services that would otherwise be unavailable in your country.
How do VPNs work? Essentially, a VPN creates a data tunnel between your local network and an exit node located elsewhere, making it seem to the online world that you are located in another place. VPNs make use of encryption to scramble data when it's sent over a Wi-Fi network — the encryption makes this data unreadable.
A VPN will also keep your browsing history hidden from your Internet service provider as all of your web activity will be associated with the VPN server's IP address — and not yours.
What other information does a VPN help conceal? In addition to your browsing history, a VPN hides your IP address and location, location for streaming, the type of devices you are using to access the web, and your online activities, among others.
Tools for Privacy Protection in Windows 10
So, what are the best anti-spyware tools for Windows 10 users? Below, we have summed up five efficient privacy protection programs that can help you keep your personal data safe from prying eyes.
Private Internet Access
Private Internet Access is a VPN by Kape Technologies and is a good choice for protecting your privacy on Windows. The VPN will change your IP to a new personally generated one and your location will also be changed. What's more, you will be able to choose the preferred location yourself.
Some of the advantages of using Private Internet Access include:
You can connect up to ten devices at the same time
You will have the choice of over 330 servers in 48 countries
Private Internet Access is reasonably priced at only $2.85/mo
Cyber Ghost VPN
Cyber Ghost VPN is a great option if you don't want to invest in a paid subscription. The free version of the program already comes with all the needed bells and whistles to efficiently hide your IP and protect your online privacy. The VPN can encrypt online traffic and protect your information from hackers on a public Wi-Fi. The free version of the VPN does not have a bandwidth limit but you will only be able to connect one Windows device at a time. Plus, the VPN will disconnect every three hours. Naturally, if you are willing to upgrade to a paid version, you will be able to connect more devices and overcome other limitations.
What's great about Cyber Ghost VPN:
It's free and offers a lot of functionality without a subscription
Paid versions allow you to connect multiple devices
Privacy Protector for Windows 10
Privacy Protector for Windows 10 is more on the premium side when it comes to VPN software. The program will cost you a hefty $39.99. However, you do get an extensive set of features for the price.
So, what sets Privacy Protector for Windows 10 apart? The program has been designed specifically for Windows and comes with a number of useful tools:
It can recognize, block, and remove over 37 tracking services, disable keyloggers and stop Cortana from collecting background information
It lets you uninstall a series of non-removable Microsoft apps
Despite the extra functionality, the software comes with an easy-to-use interface and offers a free ten-day trial for new users.
Gilisoft Privacy Protector
If you are looking for more advanced privacy protection for your system, check out GiliSoft Privacy Protector designed to encrypt sensitive files on your PC and keep them safe from unauthorized users and hacking attempts. The software may take a bit of time to get up and running but is well worth the effort. Gilisoft Privacy Protector will let you:
Clear your browsing history and even entire Windows usage history (including third-party software traces)
Make all your files are read-only or invisible
Add an extra level of protection to your documents and media files
Block malware that aims to modify your data and more
You can get Gilisoft Privacy Protector for $39.95.
O&OShutUp10
This is another great free tool that is constantly upgraded and comes with all the essentials needed to protect your privacy. O&OShutUp10 may be pretty basic but new features are added to the program all the time making it an efficient privacy protection tool for Windows. The main advantages of O&OShutUp10 include:
It's free software, so that's always a plus
It's frequently upgraded with new useful features
The program comes in a light portable version with no installation required
The interface is light and simple and you can choose what data collection apps you want to disable
There you have it. We hope that your question of "how to protect my privacy on Windows 10" has been answered in this post and that you have found one or two handy tools that can improve your privacy.
And just one more thing before you go. While most of the tools we've mentioned in this post can be easily found online, there may be instances where you might need to send or receive software and other files and folders over the web. In this case, we are happy to recommend an easy and efficient tool called FileWhopper. With FileWhopper, you can transfer files and folders of any size online without committing to a monthly service subscription — all it takes is a one-time payment based on the transfer file size. So, if you need to send over a program, a video or even a whole photo album, FileWhopper can make this process quick, hassle-free and easy on your pocket.