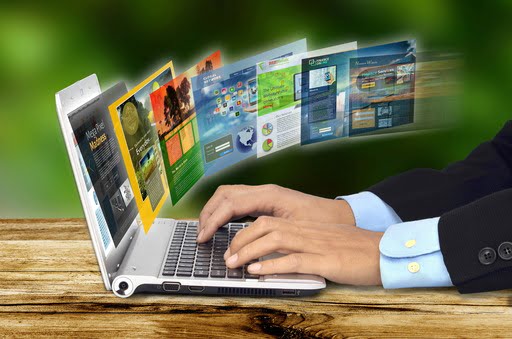 These days, security is one of the primary concerns when it comes to web browsing, and privacy and security features are a point of competition among browser developers. In fact, most popular browsers nowadays come with pretty extensive security toolkits, and in this post, we will look into how to tweak an Internet browser's security settings for even better protection.
How to Make Using a Browser Safe
In today's world, any online user is constantly being targeted by advertising companies. Following Facebook's Cambridge Analytica data scandal, more and more web users are becoming careful about leaving their personal data or even traces of it online.
So, how to secure your web browser against online threats? There are several things you can do to amp up your browser's safety. These may include the following:
Disabling your browser's location tracking feature
Turning off your browser's autocomplete feature
Disabling password auto-fill
Deleting your browsing history
The simplest way to go about enhancing your browser protection is to change some default settings of your browser search engine. The question is, what exactly should you change in your internet browser's security settings? Let's consider the most popular browsers and see what you can do to make your browsing safe.
Chrome
Is using Chrome safe?
Chrome is the world's number one browser when it comes to popularity, with a market share of 65.99%. Unfortunately, it doesn't provide the best security and privacy online. The good thing is that Chrome is quite flexible and lets you enhance its security by adding a few useful extensions. Here's what you can do:
Click the three-dot icon in the top left corner of Chrome.
Select More Tools > Extensions.
In the "Search the store" textbox, type the name of the extension you want to use. If you don't know the exact name of the extension, just type "security", "safety" or "privacy". Then you can choose the extension you like from the list.
When extensions appear, select the one you want to add to your Chrome browser and click on it. For example, you may choose the Privacy Badger extension, which will automatically block invisible trackers, Privacy Manager, which manages privacy settings, Cookie AutoDelete, which can automatically delete unwanted cookies, or uBlock Origin, which is a general-purpose content filter.
On the extension webpage, you can get comprehensive information about the extension you have selected. If you want to read other users' opinions, press the Reviews button.
On the right of the webpage, find the "Add to Chrome" button and press it.
You will see a pop-up window where you can read about the main features of the extension. Press the "Add extension" button.
The extension will be added to your Chrome browser.
If at some point you decide that you don't need the extension anymore, you can easily remove it from your Chrome browser. Here is how to do it:
Open your Chrome browser.
In the right upper corner of the window, click on the three-dot icon.
Select the "More tools" option.
Click the Extensions item.
In the Extensions window, find the extension you want to remove.
Here, you can also press the Details button to know more about the extension and change the extension settings to fully fit your requirements.
If you still want to remove the extension, press the Remove button.
The extension will be removed from your Chrome browser.
In Chrome, you can also block third-party cookies. Here's how:
In the upper right corner of the Chrome browser, click the three-dot icon.
Select the Settings option.
In the Settings window, scroll down to the "Privacy and security" block.
Choose "Cookies and other site data".
Select the "Block third-party cookies" option.
Firefox
Is the Firefox browser safe?
Firefox's default settings are more defensive than those of the Chrome browser. Plus, the browser has more extra security features that you can activate if needed — once enabled, they will let you surf the web with an even higher level of privacy and security. Here is what you have to do to change your Firefox browser's settings:
Run the Firefox browser.
In the top right corner, click the three-line menu.
Choose the Preferences option.
In the Preferences window, select Privacy & Security.
Here you can see three options: Standard, Strict and Custom.
The Standard option is selected by default. Under this setting, Firefox blocks third-party tracking cookies, trackers in private windows, and cryptominers.
If you select the Strict option, Firefox will block everything that is blocked in the Standard option and trackers in all windows.
If you go with Custom, you will be able to decide what will be blocked.
To apply the settings, press the Reload All Tabs button.
Edge
The Edge browser from Microsoft also provides some additional security and privacy options. Here's how to enable them:
Run the Edge browser.
In the top right corner, click the three-dot icon.
Select the Settings option.
In the pop-up menu on the left, choose the "Privacy and services" option.
Here you can choose from three modes of protection: Basic, Balanced and Strict.
The Balanced mode is selected by default and is basically the middle ground between functionality and protection.
Under the Basic mode, Edge will block only the most harmful trackers, which are used for fingerprinting and cryptomining.
If you choose the Strict mode, Edge will block trackers from all websites.
Now, you might have also heard about a new security feature now available in Windows 10 called Privacy Sandbox. What is Privacy Sandbox in Windows 10? It is a new special feature that has been added to the operating system in the May 2019 Update and lets you test out suspicious applications, links, and other items in isolation from your system. Once you are done testing a particular application or link, it will be automatically deleted from your system, rendering it unable to cause any damage. The new feature is deployed with Microsoft Edge (which ensures safer browsing) and can be activated via the Control Panel.
As you can see from above, it is essential to exercise caution when uploading data online. This is especially true when exchanging large amounts of data. In fact, hackers often target large web transfers — as these may include valuable data and personal information.
So, what is the best way to securely send a large file online? We suggest using FileWhopper.
FileWhopper is a web service designed specifically for sending large files and folders online. With it, you can send files and folders of absolutely any size in just a few quick steps. Even if you have a 10TB video file to send over, FileWhopper is up for the task.
FileWhopper works on a pay-as-you-go basis. This means that you won't have to commit to pricey long-term subscriptions. You will simply pay for what you need to transfer based on the file size. Plus, you even get to choose who pays for the transfer: you or the person receiving your file or folder.
Most importantly, however, FileWhopper uses zero-knowledge encryption to keep your data safe. Zero-knowledge encryption is the highest form of data protection available today. It means that your file access password is not stored on FileWhopper's servers and nobody but you will be able to access the data you are transferring.
To check if FileWhopper is a good match for your needs, simply head to FileWhopper.com and test it out — your first 5GB transfer is free.