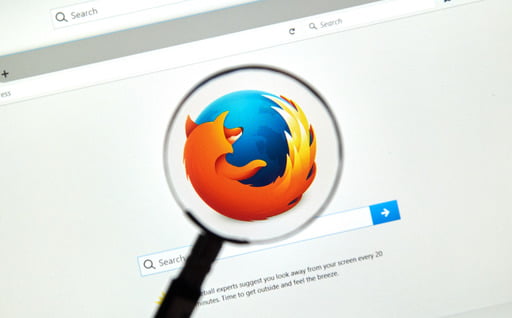 Mozilla Firefox keeps gaining popularity and winning the hearts of thousands of users, who now prefer it to Google Chrome and other popular options. However, did you know that there are tons of neat tricks that can make this open-source browser way faster and far more efficient?
In this guide, we will show you some hidden Firefox functions for browsing like a pro. Well, what are we waiting for? Let's get to it!
Tricks to Tweak and Customize Mozilla Firefox
1. Make Use of Picture-in-Picture Video Controls: You can make YouTube videos (or videos from any other website) open in a floating window outside your browser. To do this, go to "about:preferences#general" and scroll down to the "Browsing" section. Then mark the checkbox for "Enable picture-in-picture video controls."
2. Try Web Address Auto-Complete: Typing a web address in the URL bar can be much quicker. All you have to do is type the name of the site you want to visit (for example, Facebook) and press Ctrl + Enter on your keyboard. Firefox will automatically fill the 'www' and '.com' parts of the address and quickly open the page. If the web address ends with '.net', then press Shift + Enter instead, and —voilà— you are there.
3. Automatically Switch to Newly Opened Tabs: While going through a webpage, you may want to open a link in a new tab. You can set your browser to switch over to that tab at once instead of having to click on the tab yourself. If this is something you would like to do in order to save time, then go to "about:preferences#general" and scroll down to the Tabs section. Mark the "When you open a new link in a new tab, switch to it immediately" checkbox to enable the option.
4. Resume Your Browsing Session: Sometimes, when you close Firefox or turn off your computer, you are met with an empty tab the next time you open the browser. If you would like to pick up from where you left off,head to the browser menu (the three bars in the top-right corner) and click on Preferences. Under "Startup" in the General tab, select the option that says 'Restore previous session.'
5. Limit Firefox's RAM Usage: You can improve your PC's speed by reducing the amount of RAM that Firefox uses.
There are two ways you can do this:
A. Quickly type 'about:config' in the address bar and hit Enter. Once the page opens, search for "browser.cache" and select "browser.cache.disk.capacity" from the search results. It is set to 50000 by default. You can lower it to 15000 if your RAM size is between 512MB and 1GB.
B. The second option is to prevent Firefox from taking up RAM when it is minimized. Just like before, type "about:config" in the URL bar and hit Enter. Right-click on a blank area and select New > Boolean from the context menu. Name the new Boolean "config.trim_on_minimize." Then right-click on it and set the value to True. Restart your browser afterward for the change to take effect.
6. Gain More Screen Space: If you find the icons on your browser too large, here's how to make them smaller:
Head to View and click on Toolbars > Customize.
Tick the 'Use small icons' checkbox.
7. Enable Reader View: When you enable Reader View on your browser, it removes all unnecessary overlays or ads from the page you are on. Just click on the Reader View icon displayed on the right side of the URL bar to turn on the functionality. Another way to get to the option is to click on View > Enter Reader View. You can also use the F9 keyboard shortcut (or Cmd + Option + R on a Mac). On the left-hand side, you will notice the formatting options that allow you to change font size, colors, and more.
8. Remove Addresses from the URL Bar History: As you start to type something in your browser's URL bar, the history menu drops down and displays the most recent websites you visited. If there is an address that you want to remove, use the down arrow to select it and then press the Delete key to get rid of it.
9. Add Options to the Toolbar: You can get to your favorite Firefox options more quickly by adding them to the browser's toolbar. You can choose what options your toolbar contains and how they are arranged. Simply open the browser's menu and click on Customize. From there, you can drag and drop the shortcuts to the features you want in the toolbar so that you can easily access them.
One feature you might find interesting is the 'Forget' option. It lets you erase a specific period in your browsing history - for instance, the last 5 minutes, 24 hours, or 2 hours. After you click OK, Firefox will
close all tabs and windows,
delete recent history,
delete recent cookies,
close all tabs and windows, and then
open a new clean window.
10. Refresh Firefox: You can get back the default state of your browser. Undo misconfigured settings and clear out all sorts of clutter, such as junk data and bad extensions, while still keeping your important personal information like passwords and bookmarks. Navigate to the top-right corner and click on Help > Troubleshooting Information > Refresh Firefox.
11. Tab Navigation: If you have multiple tabs open, you can switch between them easily using your keyboard. You don't have to waste time moving your cursor across the screen. Here are the useful shortcuts you can utilize:
Ctrl + Tab (Move to a tab on the right)
Ctrl + Shift + Tab (Move to the previous tab)
Ctrl + 1-9 (Jump to a specific tab)
12. Make Use of Keyboard Shortcuts for Mozilla Firefox: Check out these neat keyboard shortcuts to get things done faster on your browser:
Ctrl + T (New tab)
Ctrl-W (close tab)
Ctrl + L (Go to address bar)
Ctrl + D (Bookmark page)
Alt + Home (Go to Home page)
F5 (reload)
Spacebar (Page down)
Shift + Spacebar (Page up)
Ctrl + = (Increase text size)
Ctrl + - (Decrease text size)
Ctrl + K (Go to search box)
Alt + N (Find next)
Ctrl + F (Find)
Firefox Privacy: A Guide to Better Browsing in Firefox
Firefox 74 is an awesome new release from Mozilla. The great thing about this upgrade is that it lets you achieve a high level of privacy, and you don't need to be a tech geek for that. Take a look at these neat privacy features of the browser:
Website Permissions: You can change what websites can and cannot do by default on your computer, such as accessing your location, webcam and microphone, playing audio and video, and more. Simply type or copy and paste "about:preferences" in the URL bar and hit Enter. Then head to the Permissions section of Privacy & Security.
Privacy Protections: You can see how Firefox is protecting you with its aggressive anti-tracking features. Discover all the trackers and other threats that were blocked by Firefox by opening the browser menu and clicking on Privacy Protections.
Firefox Monitor: If you have created a Firefox account (you can sign up for free), you get to enjoy a great number of benefits, including syncing your passwords, browsing history, bookmarks, and more across your devices. But that's not where it ends. You also get to access other additional features, such as Firefox Monitor. This feature monitors your email address and immediately notifies you of a data breach. It then advises you on how to proceed.
Enhanced Tracking Protection: The privacy settings on Firefox 74 can be adjusted to suit the level of protection you need. Open "about:preferences#privacy" and head to "Enhanced Tracking Protection." There, you can choose Standard, Strict, or Custom.
Encrypted DNS Searches: Enjoy safer browsing by enabling DNS over HTTPS. Go to "about:preferences#general" and scroll down to Network. Click on Settings and mark the "Enable DNS over HTTPS" checkbox. Then expand the 'Use Provider' drop-down to choose the provider you want to use for the service.
Secure File Sharing: Would you like to share encrypted files with your friends? Firefox has a service that can help you do that easily. Download Firefox Send from the web and sign in with your Firefox account. Afterward, you can share files of up to 2.5GB in size using an online link. The link can be password-protected for more privacy.
However, if you want to transfer data like a pro, you can use a specialized file-sharing service such as FileWhopper, which allows you to securely share files and folders of up to 10TB in size and requires no subscription fees. As of this writing, you can test-drive the service since your first order allows you to transfer up to 5GB for free.
We hope you've enjoyed our useful Firefox tips. Don't hesitate to drop a comment to let us know what you think. Feel free to share some of your favorite Firefox tricks, just in case we failed to mention them. That's all for now. Watch out for new content on our blog. See you soon!