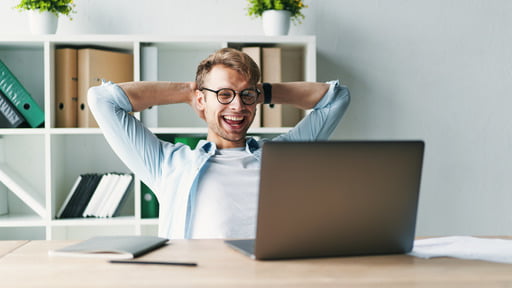 There are a lot of methods of sending encrypted messages and even small attachments. When sending large files, there are fewer portals that accept large attachments. Thus, the search for how to share large files securely is most popular. Firefox Send by Mozilla is a free, intuitive, and secure web-based service for sending large files online on your own terms.
Mozilla Firefox Send: Background
In 2017, Mozilla ran a Test Pilot program which resulted in Send. When the program succeeded, the test experiment was discontinued but Send remained in the system. It has since been improved and gained new features with more developments done. In March 2019, Send was finally publicly launched.
Firefox Send stands out from the other methods of sending encrypted large files mostly because of its friendly user Interface. To easily access Send, use any web browser to type send.firefox.com. Drag and drop or upload files into the box on the site, and Send will generate a time-sensitive link. You can set the link to expire after a certain time (up to seven days after creation) or a number of downloads, for example, 75 downloads. Signing in with a Firefox account gives you room to send up to 2.5 GB worth of data instead of 1 GB when not signed in.
Why Choose Firefox Send
There are a lot of other cloud services and online platforms that allow users to attach large files and send them online. But those who are truly interested in how to share files securely on a site with end-to-end encryption without having to upload files to the cloud will seek services such as Send.
According to professionals such as John Gruen, Mozilla's product manager, there is something unsettling about storing secret details such as identity documents in cloud storage online. In a detailed report, Gruen revealed that "There's something weird about the idea of keeping all this stuff in a persistent cloud storage solution to me. I just don't really want to have to remember to clean up my tracks. Even if I delete a file from some cloud storage somewhere, I don't even know if it's actually gone for good, or just gone from the user interface."
Thus, with such security risks being in question for high-profile individuals and security detail, it's necessary to create a secure link to just send large files without storing them.
More reasons to use Send include:
Firefox

Send

is an easy and secure way to send large files without leaving the blueprint in any cloud service. It uses end-to-end encryption so that only the sender and recipient can see what is shared without third parties, not even Mozilla.

Sending large files via

Send

is free of charge and can be accessed from any browser, not necessarily Mozilla Firefox.

According to Matthew Green from Johns Hopkins University, "It looks elegant and a nice way to do things." We tried it and couldn't agree more.

Firefox

Send

doesn't cap the file size to 25 MB like Gmail attachments. This way, you can even send an episode of your favourite TV program in HD.
You can send your large files over Mozilla Firefox's Send, and they will be protected using end-to-end encryption. If you want to add more layers of protection, go ahead and include a password to the content being shared. This way, even if one email is intercepted or hacked into, such sensitive files will still be impossible to open and view without the correct password.
Through the use of the Web Crypto API, Firefox Send provides a secure platform that generates a key to encrypt the file. The key is put into the URL that you share with the recipient(s). Cryptographers in high levels worked on this concept and developed it together with experts in various fields. Send is your quick solution to your "how to send and transfer large files" dilemma.
---
Improve Your PC for Peak Performance!
If you have noticed a lag or reduction in speed or performance, then your PC might be bugged and you need help in optimizing it. Download Auslogics BoostSpeed to tune up your PC for peak performance.
The app has been downloaded by over 15 million users. With over 10 years in the market, BoostSpeed has collected several 5-star awards. You can download the free trial version which offers limitations in functionality but works well. If you are happy, upgrade to the premium version.
With Auslogics BoostSpeed, you can:
Diagnose your Windows system - after all, diagnosis is half the cure. BoostSpeed is compatible with Windows 10, 8, 7, Vista and XP.

Clean out all junk files for better PC efficiency when uploading, downloading or sending large files.

Restore system ability to avoid system glitches and crashes.

Improve your overall computer speed.

Protect your privacy from hackers.

Automate system maintenance.

Facilitate smooth performance to help your PC remain stable and fast for all tasks.
---
Improvements Needed to Perfect Send
Currently, Send is the best free method, which is an answer to sending large files online for free. However, like most programs, it comes with certain faults that need to be polished for it to become the ideal platform.
Presently, Send needs to be improved and checked against issues like:
Leaking metadata such as IP addresses of the sender and recipient.

Showing the timestamp when the file was sent.

Calculating and noting the file size.
All these details make it easy for one's use of the internet to be tracked and traced. Thus, hackers and other third parties snooping around can easily collect such details for use later. Potential risks such as these make it difficult to fully trust and use Firefox Send.
Lastly, Send is a browser-based solution for sending large files online. There is no way of checking all the details such as the version and behaviour. For the average user without any strong tech background, the use of Send might be a move that opens the door to security threats.
Mozilla revealed that they are continually developing Send. The service is being improved with some features and proposed solutions to work in the same manner as Apple's Airdrop. In the meantime, if you would like to send large files on an end-to-end encrypted platform free of charge, then Firefox Send is your solution.
Firefox Send Alternative: FileWhopper
Firefox Send is a good option for sending large files securely and fast. However, some people find Firefox Send inadequate and even sometimes tricky to use. If that describes you or you are just looking for more unique features, then FileWhopper is the best Firefox Send alternative. FileWhopper is quite straightforward and efficient. It holds a few advantages over Firefox Send.
First, FileWhopper offers a larger transfer capacity as you can share up to 10 terabytes without compressing your large files. This helps you send bigger files faster, be it a tv show episode or camera video.
Also, the platform is compatible with many file formats, unlike Firefox Send.
Furthermore, the zero-knowledge encryption feature makes FileWhopper a more secure platform that will help you transfer sensitive files without worrying about anyone accessing them.
The amount you pay is determined by the file size you want to transfer. Besides, you don't have to pay a monthly subscription. FileWhopper asks for payment only when you use the platform.
Not to mention that you get a 5 GB free transfer the first time you use FileWhopper.
If you liked this article, check out other articles with Firefox tips and tricks on the FileWhopper blog.