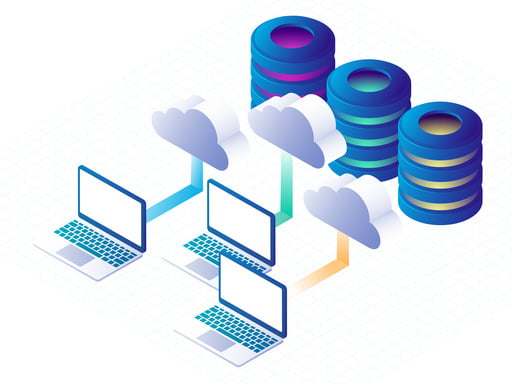 Backing up your important files is necessary for protecting you from unprecedented and unfavorable circumstances, such as a sudden system crash, cyber theft, malware invasion, and so on. In the past, most people resorted to storing their important files across different devices for safekeeping. Nowadays, using cloud backups is a better means of storing your data without fear of loss, theft, or vulnerability.
In this guide, we'll show you how to use Google's Backup and Sync tool to save all your essential files to Google Drive without worrying a bit about losing them. We'll also share some reasons why you should consider using cloud storage instead of a physical device. After all, physical devices can get damaged, corrupted, or stolen, and it is easier for thieves to access sensitive information on them.
What Are the Benefits of Cloud Storage over Physical Storage Devices?
Storing your files in the cloud reduces the chances of losing vital information, which is common when using physical storage devices. To help you understand our point better, let's break the benefits of using cloud storage down:
Physical storages can easily get damaged if you drop them, expose them to harsh conditions, or use them across too many devices. Cloud storage is not affected by physical factors.
Once you have the correct password for your cloud storage, you can access all the files you saved to it whenever you want to and from any supported device. With physical storage, you must have the storage device with you to access any file on it.
The security offered by cloud storage services is undoubtedly better than what physical storage offers. Most cloud storage service providers have a system that encourages users to build strong passwords that can't be easily cracked. Many also provide two-way authentication, which makes it even more difficult for fraudulent people to access data without the owner's consent.
Drawbacks of Cloud Storage Services
In many ways, using cloud storage is better and safer. However, users can have one or more challenges, including the following:
While it is difficult for outsiders to access your files in cloud storage, the service provider can see your data. On the other hand, if you patiently read through their policy, you can figure out whether there is a stipulation that they cannot breach users' privacy. Most, if not all, cloud storage service providers protect their users' information and don't violate their policies.
Depending on the way you access the Internet, it may be challenging to restore large files to your local computer if something terrible happens. Using metered connections, for example, means you're going to get frustrated if the files you want to restore are bulky.
What Is Google's Backup and Sync?
We understand that with all the different information across the Internet, people easily confuse Backup and Sync with Google Drive. Some articles suggest that the former is a replacement for the latter, but that's so not the case. Google's Backup and Sync is an application that helps to synchronize files on your computer with Google Drive.
Without the tool, users can still upload files to Google Drive's cloud storage, and the data will be safe and secure. However, suppose you want to ensure that your computer's files are updated continuously and stored on Google Drive. In that case, you will have to download the Google Backup and Sync application on your computer and then use it to automate the synchronization of files between your PC and Google Drive's cloud storage.
What Are the Pricing Plans for Google One?
Don't get scared at this point. Google Drive has a free plan that may be sufficient if you don't need to store large amounts of data. The platform provides free 15GB of cloud storage for users upon signing up. However, you will likely need to use more than 15GB of cloud storage to save all your essential files. The plans are very affordable and are based on the extra storage space available for you to access.
Below is a list of the available plans for Google Drive users alongside their prices per month:
$1.99/month for 100 GB
$2.99/month for 200 GB
$9.99/month for 2 TB
$99.99/month for 10 TB
$199.99/month for 20 TB
$299.99/month for 30 TB.
Difference Between 'Google Backup and Sync' and 'Google Drive' [Explained]
Many people have commented that 'Google Backup and Sync' and 'Drive File Stream' are replacements for Google Drive, but that is not entirely correct. This claim has been rampant since 2017. However, it is 2020, and we all still have the Google Drive app built into our Android devices. That should help you know that Backup and Sync isn't a replacement for Google Drive.
You can upload files to Google Drive without using Backup and Sync. Go to the web interface and select the files you want to back up in the cloud. Later, you can access them over the Internet. However, to back up and synchronize your files from your local computer to Google Drive without using the web interface, you must download Google's Backup and Sync tool. Once you have installed it on your device, you can seamlessly back up and sync your information to Google Drive. Also, you can do this across many devices at the same time.
How to Back Up Files Using Backup and Sync
You can back up specific files from your local computer automatically using Backup and Sync. Also, you can back up your entire hard drive using the application.
In this guide, we will show you how each method works.
How to Back Up Selected Files
Follow the steps below to start using Backup and Sync to store all your important files safely and securely:
Step 1: Download and install the Backup and Sync app.
Step 2: Log in to your Google account after installing the app.
Step 3: Launch the app and select the files you want to back up to Google Drive. Click OK.
After following through the steps, you can quickly retrieve the backed-up data whenever you want.
How to Back Up a Hard Drive Using Google Tools
This method of backing up files using Google's Backup and Sync app is useful for recovering your computer in case of damage, theft, or other unfortunate events. You will need to create a disk image backup by using a dedicated app for this process. Then you should save your disk image backup to one of the folders that are synced with Google Drive. If your disk-imaging software supports incremental backups, your disk image backup will be regularly updated. For its part, Backup and Sync will sync new data to Google Drive.
While Backup and Sync is an excellent tool for backing up and syncing data, if you need to transfer large files and folders over the Internet, we recommend that you use FileWhopper. Sharing big files online can be inconvenient, mainly because of the amount of time you'll spend monitoring the transfer and the upload size limits that providers impose. Also, many online file-sharing services charge exorbitant amounts of money to help people transfer their data.
FileWhopper is a file-sharing app that simplifies how you transfer data over the internet. It is a pay-as-you-go platform, meaning you don't have to commit to any subscriptions or purchase any data transfer plans. You pay as you go, and the fee depends on the size of the file or folder you want to send. By the way, you can send files and folders of ANY size – there are no upload size limits at all! Another benefit of using the tool is that you get to enjoy military-grade encryption, which means no one can access your data – except you and your recipient(s).
Conclusion
Backing up your files via Backup and Sync can ensure the security of your data. However, if you want to transfer huge files over the Internet, this tool is unlikely to help you. In such a case, use FileWhopper to make the file transfer process easier.