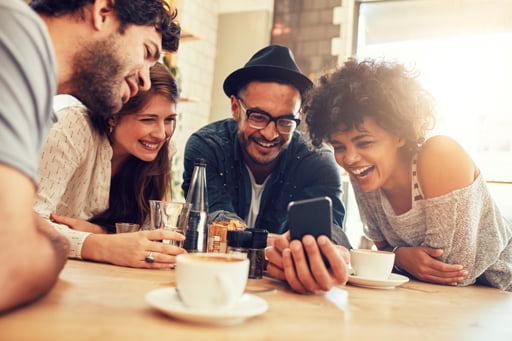 Telegram is becoming one of the most popular messaging platforms in the world since more and more users are switching to this application due to its stability and various handy features that make life easier. The app presents a platform that manages to appeal to both individuals and businesses, and one of the things that Telegram excels in is security. The app uses top-tier encryption technology to ensure conversations and media files shared on the platform are safe and kept away from prying eyes.
If you are new to Telegram or have been using the app for some time but just can't seem to learn the ropes, then you are in the right place. In this article, you will learn how to create a channel or group in Telegram quickly.
FileWhopper – The Best Solution to Your Large File & Folder Transfer Issues
Large files and folders are stressful to manage, especially if you want to share them with your colleagues, friends and/or family members. Dropbox and OneDrive are the dominating brands when it comes to data storage and management; however, the two platforms fall flat on their faces when it comes to providing a convenient way of sharing extremely large files and folders. With these systems, you will end up either splashing out a fortune or being frustrated due to various limitations. Luckily, all is not lost. Here comes FileWhopper, a program that allows you to send files and folders of any size on a pay-as-you-go basis. Using high-end encryption technology, FileWhopper ensures that all of your uploaded files and folders are protected. The best part about this program is that you make a one-time payment based on the size of the file or folder you wish to share. There are no monthly subscription fees. The uploaded data is kept available for download to the recipient(s) for a period of 14 days, which can be extended to 90 days if you order this extra service.
[fwa-calculator]
Here is how FileWhopper works:
Select the large file or folder you wish to share and get a price quote based on its size.
Download and install the small FileWhopper app to upload your large files or folders in a fast and secure manner.
Copy the link to the uploaded file or folder and safely share it with your intended recipient(s).
Also, share the password assigned to your transfer with your recipient(s) so that they can download and decrypt your data.
How to Chat With Multiple People in Telegram
If you are a business coach, motivator, instructor, or someone who has a large number of contacts to communicate with at the same time, then creating a group is the ideal thing to do on Telegram. The "Create a group" feature is unique compared to other chatting apps as it allows you to add up to 200 000 contacts. To create a group on Telegram, you need to follow these simple steps:
Assuming you already have an account on Telegram, open the app and locate the circular pencil button in the bottom-right corner before tapping on it.
Choose New Group and then select the contacts that you wish to add to the group.
Choose the name and photo of your group and then tick the blue mark.
Now that you have created your group, you can move on to set it up to your liking. Let's begin with the most important step – managing user permissions. Follow these steps:
Tap the group name
Find and long-press the contact whose permissions you wish to manage.
Manage this user's permissions.
Admin permissions give you control over the group. They let you limit what others can do in the group, which helps prevent scams and stick to the purpose of the group.
How to Create Channels to Broadcast Information
Now, if your intention is not to chat but just broadcast information to a huge audience, creating a channel is the right way to go about it on Telegram. A channel has only one speaker, which means the information that you are spreading won't be mixed with any other messages from other members.
Here is how you can create a channel in Telegram:
Access Telegram and select the circular pencil icon.
Choose New Channel.
Select either Public Channel or Private Channel.
If you select Public Channel, insert a permanent link so that users can easily find your channel.
Confirm the setup by tapping on the checkmark located in the upper-right corner.
The difference between a public and a private channel is that the only way you can join the latter is when you have been provided with an invitation link. A public channel can be found and joined by anyone without needing an invitation link.
Is a Channel Different From a Group?
Yes, these two are different. Understanding the difference is important as it will help you decide on which one to use for your specific needs. Here is a list of features that underline the difference between the two options:
Groups have members, while channels have subscribers. A group can have up to 200 000 members, and a channel can have an unlimited number of subscribers.
Group members can compose and share content, while only admins are allowed to post content in channels.
When a member deletes a message in a group, it disappears for them, but when an admin deletes a message in a channel, it disappears for everyone.
A message posted in a channel appears under the channel's name, while in a group, it appears under the poster's nickname.
In a channel, the creator has the right to add the first 200 contacts, while in a group, the creator has permanent control over who is added.
A channel allows the admin to see the number of people who viewed a post, whereas in a group, it is impossible to tell how many people saw a post.
We hope our guide has been helpful. If you have any questions or concerns, please use the comments section below.