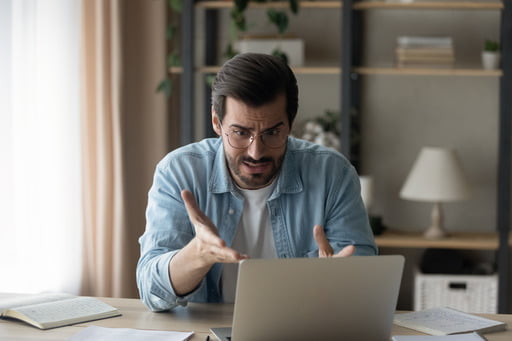 As with previous versions of Windows, multiple processes are running on Windows 10. These processes serve specific functions that help your PC to run smoothly and keep up with tasks.
However, these processes encounter problems from time to time and can interfere with your CPU. This malfunction prevents you from using your device, which can be quite frustrating.
One of such issues involves Sedlauncher.exe. While Sedlauncher.exe might look like malware, it is a normal process that can be found on every Windows 10 computer.
When you first encounter the Sedlauncher.exe problem, you might think it is an application error that leads to the excessive consumption of disk space and CPU resources on your computer. However, when you launch the Task Manager, you will find Sedlauncher.exe and SedSvc.exe running in the background. This is because these processes are part of the Windows Remediation Service tool on Windows 10.
In addition, you will find the Sedlauncher.exe service when you look into the Rempl folder located inside Program Files. The problem begins when Sedlauncher.exe suddenly fails to operate normally and starts consuming huge amounts of CPU power and disk space. This drastically slows down your Windows computer, making it almost impossible to use.
If you are in this tight spot, you definitely need to learn how to decrease CPU usage caused by Sedlauncher.exe on your Windows 10 PC. This guide will show you how to fix this by either disabling Sedlauncher.exe temporarily or turning it off permanently. If you want to stop it from ever coming back up, then the latter option is what you need.
What Is Sedlauncher.exe?
Following the KB4023057 update package, Windows 10 now has the Windows Remediation Service tool. This update includes the Sedlauncher.exe process.
Sedlauncher.exe was specifically built to improve the speed and stability of the Windows Update service. Windows Update makes it possible to install new security patches and additional software features in the form of updates. This keeps your computer secure and up to date.
If you are using any of these Windows 10 build versions, then your computer has rempl.exe and sedsvc.exe running on it:
When Sedlauncher.exe downloads and installs a large feature update from Microsoft, this triggers it to consume excessive CPU power or disk space. As this happens, your computer becomes slower than usual, causing your system to hang or malfunction. Once the installation process is complete, your computer will return to normal.
However, in some cases, the Sedlauncher.exe process does not go away and keeps coming back repeatedly. To stop this and prevent continuous high disk usage on your PC, you can try disabling Sedlauncher.exe temporarily, or you can disable it permanently.
Whichever option you choose, your Windows 10 computer will be unable to receive the latest updates automatically. This means that you have to download updates manually or resume Windows Remediation Service.
Now that you understand what Sedlauncher.exe is all about, it is time to move to the solutions that will help you resolve the related high disk and CPU usage issue.
How to Resolve High Disk Usage by Sedlauncher.exe on Windows 10
This section outlines recommended methods for resolving the Sedlauncher.exe error. These solutions were discussed by many users across different platforms, and they have been proven helpful. You can use these troubleshooting tips to fix the problem on your Windows 10 computer:
Temporarily disable the Rempl launcher
Deactivate Windows Remediation Service
Delete the Rempl folder
Block Sedlauncher.exe and related processes using an effective antivirus program
We will explain each of these tips in detail below.
Solution 1: Temporarily Disable the Rempl Launcher
Temporarily disabling the launcher is one of the easiest ways to resolve the problem in question on your PC. To achieve this, you need to end the rempl.exe and sedsvc.exe processes in the Windows Task Manager:
First, on your keyboard, press the Ctrl + Alt + Delete shortcut.This will give you the option to open the Task Manager.
In the Task Manager window, select the services that are responsible for high CPU usage and excessive disk space consumption. Now, click on End Task.
We recommend that you start from Windows Remediation Service.
Solution 2: Deactivate Windows Remediation Service
To quickly resolve the high CPU usage issue caused by Sedlauncher.exe, it is usually best to start with the main component. To do this successfully, follow these steps:
Open Run by going to your keyboard and pressing the Windows + R shortcut. Into the Run dialog box, type the command services.msc and click on the OK button.
In the new window, you will see all the services currently running on your system. Scroll through the list to locate Windows Remediation Service.
Once found, double-click on it to bring up its options, and then select the Stop button.
At this point, locate Startup type under the General tab and click on it. From the drop-down list that appears, choose Disable.
Now, click on theApply button and select OK.
The problem should be resolved by now. However, if you want to stop it from reoccurring later, then move to the next solutions.
Solution 3: Delete the Rempl Folder
The next best solution that you can try is to delete the Rempl folder. Doing this will remove the sedsvc.exe process and also fix the high CPU usage issue.
Follow these steps to execute this fix:
On your keyboard, press the Windows + R shortcut.Type taskschd.msc into the Run dialog box and click on the OK button. This action will take you to the Task Scheduler (a built-in Windows utility).
Now, go to the left side of the page and navigate to this folder location: Microsoft>Windows>rempl
At this point, select the rempl folder.
On the right-hand side, choose the Shell task, right-click on it and then select Delete.
You will receive a dialog box asking you to confirm your selection. Click on the YES button.
Solution 4: Block Sedlauncher.exe and Related Processes Using an Effective Antivirus Program
While the KB4023057 update plays an essential role in the security of your system, it can cause problems on your PC. When it starts to consume large amounts of disk space, it can cause your computer to hang and malfunction.
Therefore, if you have already downloaded the latest patch, you can go ahead and disable related processes using a third-party antivirus program. You can also use the built-in Windows Defender tool to do this.
Follow these steps:
Open the Run dialog box by pressing the Windows + R shortcut on your keyboard. Once the box pops up, type in the command wf.msc and click on the OK button to confirm.
In the new window, go to the left side of the screen and click on Outbound Rules. Now,go to the right-hand side of the screen and select New Rule.
Ensure that you select a rule for Program and then click on Next.
From here, click the Browse button and navigate to this location: C:\Program Files\rempl
In this location, find and double-click on the sedsvc.exe file. Now, select Next.
Check to ensure that the box next to Block the connection is selected, and then select Next.
Tick each of the boxes next to Domain, Private, and Public networks, and then click on the Next button.
Type in a name for your new rule and click on the Finish button to confirm your changes.
Other processes that can consume your CPU and disk space are as follows:
osrrb.exe
remsh.exe
WaaSMedic.exe
rempl.exe
sedlauncher.exe
disktoast.exe
sedsvc.exe
You can block them as well; they are common processes created by Windows Remediation Service. You can find them by going to this location: C:\Program Files\rempl\folder.
To block them, follow the steps described above.
How to Send Large Files and Folders on Windows 10
When it comes to using our Windows 10 computers for work, studying, and personal projects, there comes a time when we need to send and receive large files and folders. The challenge is that there are very few platforms that make this possible. For the most part, they have restrictions that make it difficult to depend on these apps.
For example, most large file transfer apps require that you pay a subscription fee before you can use them. The issue with this is that you are forced to pay for months or weeks of usage that you do not need. Imagine subscribing to a weekly or monthly plan when you only send big files once or twice a month. In addition, these applications have file size limits, which means you will be unable to share files exceeding them. What do you do when you need to send a folder of 100 TB on a platform that has a 1 GB upload limit? You can agree this is a problem, especially when you are working to beat a project deadline.
Transfer speeds are also a concern when using file-sharing apps. Most of the platforms place a cap on the sharing speed. You might find that you have to spend the whole day sending a 50 GB folder. This is far from ideal.
Luckily, you can easily get out of this fix. FileWhopper is a cloud-based platform that addresses all these issues. It allows you to send files and folders of any size and format. Yes, you read that right! You can share files and folders of literally ANY size without speed limits. Do you want to share a game file or design project of more than 1000 TB? FileWhopper makes this possible. With its high transfer speeds, your data will be delivered to the recipient in the shortest possible time. As long as you have a good internet connection, you are good to go.
FileWhopper does not require you to purchase a subscription before you can utilize the app. All you need to do is choose the folder or file you want to send, and it will give you a one-time fee for that data size. That means you only pay for what you are sharing. There are no additional charges or complicated plans. Its intuitive and easy-to-understand user interface makes it a personal favorite among users.
[fwa-calculator]
When it comes to security, FileWhopper takes things seriously. It comes with a military-grade encryption capability that ensures your data is encrypted during the transfer process. This prevents hackers from intercepting your files, which is especially important if they contain sensitive data. It also gives you a password and link to share with the recipient. This grants them access to whatever you send. Any third party without this information will be unable to lay their hands on your data without your permission.
FileWhopper supports simultaneous uploads and downloads, which makes it popular among users. This feature allows the recipient to commence downloading your data while you are still sending it. They do not have to wait until the upload is complete before they can start the download process. This comes in handy when you are trying to beat a deadline. Once you initiate the upload process, send the download link and password to the recipient, and they can start downloading the data while the transfer is still in progress.
FileWhopper preserves the integrity of your files, no matter the format. Whether you want to send games, audio files, or videos, among other file types, you don't need to alter or compress them. In addition, you do not need to convert them. You can share them in their original size and format, thereby ensuring that their quality is maintained.
FileWhopper saves you the stress of starting the transfer process from the beginning when there is an unexpected interruption. If your internet suddenly goes off or your battery runs out, the app resumes the transfer from where it stopped once the connection is restored or your device is up and running. It is able to achieve this by installing a tiny app on your computer before commencing the transfer process. This tiny application tracks and saves the progress of your transfer automatically. You do not have to worry about starting all over again even if your system shuts down without warning. This tool is, without a doubt, a great time and money saver.
When it comes to sharing, storing, and downloading heavy files and folders, FileWhopper gets the job done excellently.
Conclusion
The solutions described in this guide will help you resolve the Sedlauncher.exe high disk usage problem on Windows 10.
If you have any questions or contributions, do not hesitate to drop them in the comments section below.