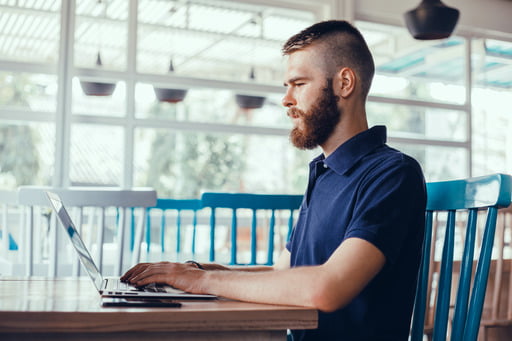 iMessage is one of the most important staples of the Apple ecosystem. It's among the first applications to set up whenever you get any of your Apple devices up and running. And since Apple products aren't known for problems, you expect things to always work. Unfortunately, they don't.
You're on this webpage because you can't sign in to iMessage on your Mac. Apple doesn't help matters with its concise and cryptic error messages. The iMessage sign-in issue normally comes with an activation error message that provides no clue as to what might have gone wrong or how to fix the problem.
Thankfully, this article explains how to fix iMessage sign-in issues on your Mac. Let's get started.
Why Can't I Sign In to iMessage on Mac?
The problem is usually triggered by internet connection issues on the user's end or Apple server outages. That said, other problems, such as clogged NVRAM, third-party application interference, firewall issues, and the wrong date and time, can also cause the issue.
How to Fix Problems with Signing In to iMessage on Mac
While you'll be trying out different fixes until one works out, you won't be stabbing in the dark, as the solutions in this article will help you resolve issues that are known to cause the error. Start with the first solution, then move to the second, and so on. This way, you get to fix the problem as quickly as possible.
Make sure you have a working internet connection
You can't sign in to iMessage or any other Apple service, including FaceTime and iCloud, if your computer is not connected to the internet. So, go to your web browser and try loading a website to confirm that your internet connection is working. If everything on that end is fine, move on to the next solution.
However, if you find that you can't connect to the internet, contact your service provider to get to the bottom of the problem. Some internet connection issues happen because your system can't connect to your Wi-Fi network. Later in this article, we have a small guide that will show you how to resolve Wi-Fi problems that might be causing the sign-in issue on your Mac.
Check for an Apple service outage
While Apple's servers rarely suffer downtimes, they do happen. So, it'll be wise to check if the problem is connected to just your Mac.
Apple's System Status page lets you know when there are service outages. Visit it to check whether the error is coming from Apple's end. A green mark next to iMessage indicates that the service is running as it should. However, if iMessage has a yellow circle beside it, then it's out of your hands. Wait until the issue gets resolved.
Update your system
Many things tend to go wrong if you're using an outdated system. Apple takes updates seriously, so make sure your Mac, built-in apps, and App Store apps are all up to date. You can use Software Update to check for available updates and install them. Here's how:
Go to the Apple menu and select System Preferences.
Next, click on Software Update.
If there are available updates for your Mac, click on the Update Now button.
Enter your administrator password if you're asked to.
Also, if you want to install specific updates and leave others out, click on "More info."
Once you've updated your software, check if iMessage now works.
Make sure you're using the correct Apple ID
One common cause of the login error in iMessage is the wrong Apple ID. Make sure you're using the correct login credentials, or else you'll continue to see the authentication error. Firstly, open your browser and head to the Apple ID page. Sign in to the Apple account that you're trying to use in iMessage.
If the login ID works, head to the Messages app, click on Messages, and select Preferences. Click on Accounts and select your iMessage account. Next, click on Sign Out. Now, log into the Apple account that you logged into in your browser.
Resolve date and time problems
You can't sign in if your Mac's Date & Time settings are incorrect. So, go to your Date & Time settings to set things right:
Click the Apple menu, then select System Preferences.
Click on Date & Time.
Now, make sure your date and time and time zone settings are correct.
Deselect the "Set date and time automatically" checkbox and select it again if it's checked. If the checkbox is greyed out, click on the padlock and enter your Mac's admin password.
After correcting your date and time, open iMessage and try logging in.
Check for possible interference from third-party applications
Some third-party programs, like VPNs and firewalls, can interfere with iMessage's connection to Apple's servers, which will result in a login error. Try disabling the program and check if you can log into Messages. If the interfering app is set to start after you log into your Mac, you can disable it. Go to your dock and right-click on the program. Select Options, and then uncheck the "Open at login" option.
If you're on a network that uses a firewall, make sure the security program isn't blocking the following ports:
80 (TCP)
443 (TCP)
5223 (TCP)
Clear the Non-Volatile Random-Access Memory (NVRAM)
The NVRAM is a small amount of memory reserved for specific settings, such as time zone settings, sound volume, startup-disk selection, display resolution, and kernel panic information. But these settings ultimately depend on the model of your system and the devices you're using with it.
NVRAM issues can cause the iMessage sign-in problem. Reset it and check if the problem persists. Follow these steps to reset the NVRAM:
Turn off your Mac.
Turn your Mac back on and make sure you press and hold these four keys:
- Option
- Command
- P
- R
Your Mac computer will play a startup sound. Release the keys once you hear the startup sound for the second time.
Release the keys after the Apple logo appears if you use a Mac computer with the Apple T2 Security Chip.
Note: If a firmware password protects your system, the key combination won't work. You'll have to remove the password before you can clear the NVRAM.
Reset your network settings
You have to reset your network settings if you're having problems with your Wi-Fi connection. This guide will show how to remove the Wi-Fi interface and get rid of connection settings for previous network profiles.
Method 1. Erase the Wi-Fi interface and add a new one
Head to the Apple menu and click System Preferences.
Once you get to System Preferences, select Network.
On the Network page, locate Wi-Fi in the left sidebar and click on it.
Go to the bottom of the left sidebar and click on the minus (-) sign.
Next, click on the plus sign and select Wi-Fi.
Click on Apply and exit the Settings interface.
Method 2. Wipe your Wi-Fi settings
Go to the menu bar and turn off Wi-Fi.
Head to Finder, click on Go and select Go to Folder. You can also press the Command, Shift, and G buttons on the keyboard together.
Enter "/Library/Preferences/SystemConfiguration" into the text box and click on Go.
Once the folder opens, select these files:
com.apple.network.identification.plist
com.apple.airport.preferences.plist
com.apple.wifi.message-tracer.plist
preferences.plist
NetworkInterfaces.plist
5. Back up the files to a different folder for safekeeping. You can always move them back to the System Configuration folder if you need them in the future.
6. Now, delete the files from the System Configuration folder by moving them to the Trash.
7. Next, go to the Trash and empty it.
8. Your system will now create new network preference files.
9. Restart your Mac and turn on Wi-Fi.
10. Open Messages and log into your iMessage account.
Conclusion
You can now keep in touch with your family and friends and even share files using the Messages app. However, you should keep in mind that the service is not equipped for transferring large amounts of data. You're better off using FileWhopper, a secure and easy-to-use service that allows you to share large files and folders of any size at maximum speeds. No subscriptions are required to use FileWhopper – you pay a small one-time fee depending on the size of the file or folder you want to send – and the zero-knowledge encryption mechanism used by the app guarantees that no one except you and the recipient(s) you have chosen can access and decrypt your data.