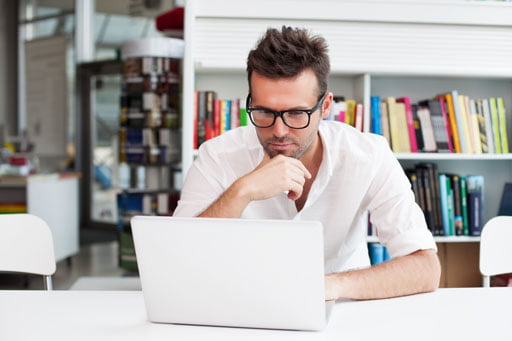 Our computers are an integral part of our lives. As such, we want to do everything within our powers to protect our devices from malicious entities and dangerous programs designed to harm them.
Malware can steal personal data, lock important files, or crash your computer altogether. This is why it is necessary to have an antivirus program running on your computer at all times to keep your device safe.
However, new malicious entities are created every day, and they have the potential to escape detection by your antivirus. This is why you need to update your anti-malware tool regularly to protect your PC against them. You need to install protection software that stays up to date with the latest threats.
You can play a part in keeping it up to date by sending any malware samples or suspicious files you encounter to the company that designed the antivirus app you are using. For example, if you use Microsoft's security tool and you come across malware or a file that you suspect is malicious, you can send it to Microsoft for analysis. If you are using products developed by other anti-malware vendors, it is also possible to send these files to them for in-depth research and analysis.
Sometimes, your antivirus tool can falsely identify a file as malicious. To prevent this from happening in the future, you can also send this file to your anti-malware vendor.
In this article, we will show you how to submit a file for malware analysis, no matter the anti-malware product you are using. Microsoft and other companies can check the sample you've sent for adware, viruses, Trojans, spyware, worms, and rootkits, among many others.
How to Submit a File for Malware Analysis
We will use the guideline below to show you how to submit suspicious files:
Make Preparations Before Submitting Your Samples
i) Set Up Your Email Client Properly
ii) Compress Your File Samples
2. Submit Malware to All Vendors Easily
3. List of Vendors
4. Bonus Information
1. Make Preparations Before Submitting Your Samples
Before sending your samples, you need to follow two easy steps:
I. Set Up Your Email Client Properly
Before applying the steps described in this article, you have to make sure you have correctly set up your email client. If you have already done this, then move to the next step. However, if you have not configured your email client yet, then you should do so.
Here is how to set up POP or IMAP in Microsoft Outlook:
· Open Microsoft Outlook and go to the Email Accounts menu. From there, choose Tools.
· This will open the Email Accounts Wizard window. Go to the "Add a new email account" option and click on it. Then select the Next button.
· In the server type section, click on POP3 or IMAP. Go to the Next button and click on it to move to the next window.
· In the new window, which is the "Internet Email Settings (POP3/IMAP)" window, fill in the following information:
Your Name
Type in your first and last name
Email Address
Enter your email address
User Name
Type in your email address again
Incoming mail server (POP3)
For the POP, type in Pop.secureserver.net
For the IMAP, type in imap.secureserver.net
Outgoing mail server (SMTP)
Enter smtpout.secureserver.net
After entering the information above, select More Settings.
NOTE: Before you can make use of the SMTP server to send emails, you have to activate SMTP Relay in your email account first. This is because smtpout.secureserver.net is a relay server. To activate it, go to your "Manage Email Accounts" page and log in. Then check to see that it is configured. If it is not configured, you can use the outgoing mail server settings of your ISP (Internet Service Provider). To get the necessary settings, contact your ISP.
· In the new window, which is the "Internet Email Settings (POP3)" window, go to the Outgoing Server tab.
· From this tab, choose "My outgoing server (SMTP) requires authentication".
· If the SMTP relay section is still the same and you have not changed it, then choose "Use same settings as my incoming mail server". However, if you have changed the information in the SMTP relay section of your "Manage E-mail Accounts" window (i.e. your username and password), then you should choose "Log on using". After selecting that option, enter your username and password.
· Open the Advanced tab. Go to the Outgoing server (SMTP) port and change it to 80 or 3535.
· Click on the OK button and then select the Next button.
· Select Finish.
If you are using Thunderbird, then follow the instructions here to set it up.
Keep in mind that you should only use email services that are compatible with this process, such as AOL. Unfortunately, Gmail, Hotmail, GMX, Yahoo, Shortmail, and FastMail do not support this process. We recommend that you use other services, or you can simply use AOL to save yourself the stress.
II. Compress Your File Samples
Before submitting suspicious files, we recommend that you compress them. The best way to do this is to use a program named 7-Zip.
· After downloading and installing this program, go to the sample you intend to submit and right-click on it.
· From the options, go to 7-Zip and click on it. If you want to submit multiple suspicious files for analysis, highlight all of them, and then right-click on them to select the 7-Zip option. To save time and energy, you can send multiple files at once. However, do not submit more than five samples in one zip file because some vendors will reject them.
· After you have clicked on the 7-Zip option, go to Add to archive and select it. This will open a new window.
· In this new window, go to Archive format and check to confirm that it is set to "zip". You will be asked to choose a password; enter "infected" without the quotation marks. This will set it as the password.
· Click on the OK button.
· When you have completed this, to send the file to the other vendors, you should repeat the steps above. However, this time you should change Archive format to 7z.
· Type in the same password again and then click on OK. At this point, you now have a password-protected zip file and a 7z file that is also password-protected.
2. Submit Malware to All Vendors Easily
The purpose of this article is to help you submit malware or suspicious files to all security vendors without stress. You do not have to worry about duplicate submissions as we have also taken care of that in this article.
You can click here to submit your password-protected zip file. To do this, after your email client opens from the link, simply attach the zip file and click Send. If you are using Webmail, then right-click on it and choose that you want to save the email addresses. After that, go to the contact line of your email and paste them there.
To submit the password-protected 7z file, click here. When your email client opens, attach the 7z file and click on the Send button. For Webmail users, repeat the step already described above by right-clicking and choosing to save the email addresses. Then go to the contact line of your email and paste them there.
If the email fails to deliver, we recommend that you go to the first section of this article to confirm that your email service is not among those services that do not support this process (Gmail, Shortmail, etc.)
The process described above will deliver the files to several malware vendors. If the files fail to reach one or two of the vendors, you can carry out the submission manually. To do this, you can click on their official links below to submit your files to them specifically.
Note: For online form submissions, you should upload the files without compressing them unless stated otherwise by the vendor.
Unless otherwise stated, do not upload compressed files through online forms. You should upload files directly without compressing them.
In addition, unless the vendor states otherwise, always ensure that all the samples you want to submit by email are password-protected zip files. To submit them by email, simply click the link of the vendor, and your email client will fill in the necessary information automatically. At this point, all you have to do is attach the zip files containing the suspicious files and click Send.
If a vendor requires that you use a different method from the steps described above, they will state that clearly.
3. List of Vendors
Here are some links that will enable you to submit malware and suspicious files to antivirus companies:
· Microsoft
· Avast
· Adware
· Avira
· AhnLAb
· AVG
· Comodo
· Emsisoft
· Eset
· F-Secure
· Kaspersky
· Malwarebytes
· McAfee
· Sophos
· Symantec (Retail)
· Symantec Security Response
· Trend Micro
· US-CERT
4. Bonus Information
Obviously, sending malware samples is not the most frequent procedure an average user performs. Chances are, you need to send large files and folders containing important information much more often. In such a scenario, you need to use a service that enables you to send large amounts of data in a safe and secure manner. While you may think that finding one is not an arduous quest, the thing is, you may quickly hit a wall. Many file transfer services set a tight limit on the amount of data you can send using them. On top of that, you are usually required to commit to long-term and pricey subscriptions, which is especially irritating if you do not need to save files or folders on a regular basis.
Luckily, there is a way out of this fix. Meet FileWhopper – a straightforward and easy-to-use online service that allows you to send files and folders of any size without purchasing subscription plans or packages. You pay as you go when using this tool, and your payment depends on the size of the file or folder you wish to transfer.
FileWhopper saves your time and nerves in several ways. To begin with, it uses military-grade zero-knowledge encryption to protect your transfer, meaning nobody, including the FileWhopper team, knows your transfer details, such as the name of your file or folder and the password that protects it, and can intercept your data. Only you and your recipient(s) can get access to it.
Also, the tool supports simultaneous uploads and downloads, which means your recipient(s) can start downloading your file or folder while you're still uploading it.
Last but not least, FileWhopper installs a tiny app on your PC, and it can work wonders: not only will it speed up your transfer, making sure your recipient(s) get to access its contents as soon as possible, but it will also make the process reliable and convenient – it will resume your transfer from where it stopped if a disaster, like an abrupt PC shutdown or a power outage, strikes, meaning you won't have to start all over again.
What is more, by paying some extra amount, you can add extra downloads, get additional days of storage for your file or folder and order file/folder insurance.
[fwa-calculator]
As of this writing, you pay nothing for your first transfer of up to 5 GB.
Conclusion
The purpose of this article is to enable you to send malware and suspicious files to as many antivirus vendors as possible without difficulties. By following the steps described above, you can achieve this.
However, if you wish to send them to Microsoft only or a specific antivirus vendor, then go to the third section of this article to find links to the malware submission pages of the top antivirus companies. Click on a link to go to a page where you can submit your suspicious file. This will enable the company you've approached with your submission to carry out research and analysis on this file.
If there are any ideas or suggestions that you would like to share with us, please leave a comment in the comment section below.