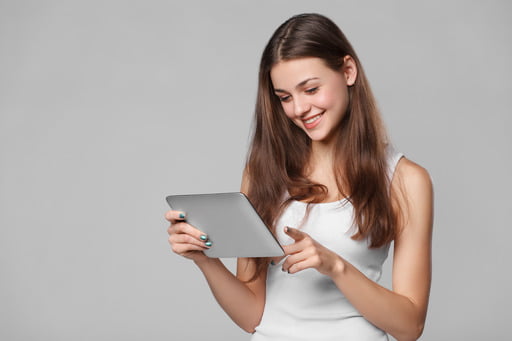 Productivity is essential if you are to run a successful workspace and team. To make the most of your day, it is important to be effective and efficient. Sometimes, this is easier said than done. For starters, it is easy to lose track of time when there are loads of things waiting to be done. You check your clock and realize that the day is half gone and you have barely gone through your to-do list. This can be discouraging and can leave you wondering why your best is not looking good enough.
Little things, such as how your email app is set up and the types of tools you use, can make all the difference in determining your productivity. You might not know this, but it is true.
Another thing to keep in mind is that using the right productivity apps might not be enough – how you use them is even more important. In this article, we explain how you can use Google apps to boost your daily productivity.
Google is one of the companies making it part of their mission to bring convenience to the workplace and improve efficiency through their apps. From the Gmail app to Google Calendar, they have lots of tools with excellent features that will skyrocket your productivity when used right. Therefore, we will spend the next few minutes showing you how to become more productive by using Google apps.
The tips shared in this guide were among those voted as the best by Google employees. You can now use them to be the best productive version of yourself.
Tips on Using Google Apps to Become More Productive
In this section, we will answer the question "How do Google services improve productivity?"
1. Group tabs in your Chrome browser
Google Chrome has a new feature called Tab grouping. It allows you to collate your tabs at the top of the browser and even color-code them. That is not all. You can name them for easy identification, move them around, reorder them however you wish, and even group them according to topics.
If you want to be more organized, you can arrange your tabs according to how urgent they are. For example, you can name them using terms such as "this week," "tomorrow," and "later." Another method is to group them based on your progress – "yet to start," "in progress," "revisit," and "completed."
As you can see, there are several ways to use this feature to your advantage. You no longer have to waste time opening one tab after the other trying to locate a particular page. Not only does this create a form of mental exhaustion, but it also eats into your time, leading to minutes and hours of wasted time in the long term. By grouping your tabs, you can, for example, prevent yourself from opening a news tab mistakenly while trying to access a spreadsheet during a video call. Imagine how much time and energy you will save.
To use this feature, right-click on a tab, click "Add tab to new group" and choose what you want to do from the available options.
2. Use the Swipe to switch feature in Gmail mobile
If you have multiple Google accounts running on your phone, it can be stressful logging out from one and then logging into another. It is quite an inefficient method. To save time and be more efficient, you can use Gmail's account-switching features on your phone. After linking your accounts to the app, you can simply move from one account to another by tapping on the corresponding name or icon. No more logging out and inputting the login credentials repeatedly.
For iPhone users, click on your email address located in the hamburger menu in the top left corner of the window. This allows you to move from your personal account to an alias and back.
3. Adjust and make changes to your default reminder time in the Calendar app
Are you tired of reminder notifications popping up 15 minutes before your events start? You can modify the Reminder feature on your Google Calendar to suit the way you work instead of depending exclusively on the default settings. When entering information into your calendar for an event, you can add a customized notification and remove other unfavorable notification preferences.
To edit an existing calendar event, click on the pencil icon. This allows you to make changes to the default notification preferences and include an additional notification to fit your needs.
4. Use the virtual laser pointer to spice up your Slides
Well, it can be tiring trying to use your cursor to circle charts and figures in a slide deck. You can save yourself forearm exhaustion by using the laser pointer feature in Slides.
To use this feature, while the app is open, go to the toolbar at the bottom and click the pointer button. It is located between notes and captions, and you can use the pointer to draw attention to any part of the screen without stressing your arms.
5. Look at your audience while presenting
It is difficult to make a presentation during a virtual meeting while looking at a whiteboard. For starters, you might find it difficult to carry everyone along while you are focused on the board. How will you know if you are coming across clearly or just wasting time talking to yourself when you cannot see their facial expressions?
What do you do when you do not even have a whiteboard? That is so much worse. You find yourself struggling to explain certain concepts because, well, you are the only one seeing what is on your screen.
Fortunately, it is possible to share your screen while on a Google Meet session. This way, you are still looking at your screen when presenting. It eliminates the need for a whiteboard and allows you to look at your audience in the virtual room, pick facial cues, and carry everyone along. You can even reposition your gallery to whichever view works best for you.
6. View attachments while video conferencing
Google Meet allows you to open attachments directly during a meeting. You no longer have to send documents by email before a virtual conference session and then leave participants struggling to locate them in their inboxes.
You can now attach materials to a calendar invite before a meeting even starts. They could be Docs, Slides, or Sheets that are relevant to the session at hand. Once the participants join the Google Hangout meeting, they can view the files directly within the app. They can hover over the left side of their screen to access and open them.
7. Integrate Google tools
Google has a focus on giving you convenience when navigating your workspace. In this regard, each of their apps gives you an integration functionality that lets you do a bit of everything within an application. For example, while writing an email, you do not have to exit the app to schedule a meeting when your reminder/notification goes off. You can do it right there and then. Another possible option is the ability to make notes in Keeps while you are in a Calendar tab.
You can use this functionality by going to the slim right rail now available in all Google Workspace products. It allows you to access and utilize some basic features of the entire product suite without leaving the app you are working in.
8. Preview your Gmail links
Ever wondered how much time you would save if you could simply preview the contents of a link to decide whether it was worth opening or not? You can now do this with Gmail links.
When reading an email that contains links, hover over each link to see its content. You no longer have to waste time clicking on a web link, waiting for it to load, and then discovering that it wasn't worth the time.
If you have to navigate environments packed with links and the clock is really ticking, this feature can be a real time-saver.
9. Use the .new shortcut
And then there is the .new shortcut! You can now create a new document, spreadsheet, or presentation in one step. Instead of going through the long process of launching Google Drive just to open a blank document, simply type any of these into your Chrome browser:
sheet.new
doc.new
slides.new
A Productivity Tool for Sending Large Files and Folders Easily
While Google productivity tools help you achieve a lot, they are not perfect. If you work with large files, you know there are limits to the amount of data you can send via Gmail, Google Meet, or Google Drive.
FileWhopper is a cloud-based tool that allows you to send data with no size restrictions or speed limits. You can transfer literally ANY file in its original format. Do you want to send more than 2TB worth of videos? No problem. You can do this without compressing, zipping, or altering the quality of the data in any way. You can send a file or folder of ANY size and enjoy high transfer speeds and military-grade data protection.
In addition, you can transfer up to 5GB for free when using FileWhopper for the first time. You also do not need to worry about weekly, monthly, or yearly subscriptions. You pay only for the files you want to send. There are no extra charges; what you see is what you get. This means you only have to use the platform and pay for its services when you have something to send.
[fwa-calculator]
Another great thing about the tool is that your recipients can start downloading your document while the file is still uploading on your end. They don't have to wait till the upload process is complete. This saves everyone's time.
Some other features are listed below:
High-level encryption, which prevents third parties from gaining unauthorized access to your data.
A tiny app that ensures the upload process continues exactly from where you left off in the event of an interruption, such as a power outage or network failure.
Zero-knowledge security, which ensures your password is not saved on the servers. This means that you are the only one who knows the login details for accessing your uploaded data. You can share them with the participants who you want to download and view your file or folder.
Conclusion
We believe the tools listed in this guide will help you to improve your productivity significantly. You can share these tips with your colleagues to make sure both you and your team are at the top of your game.