The prospect of having more storage makes everything sound easy and doable, right? In fact, most professionals would love to gain access to the best free cloud storage services for backup purposes and to improve the creative process. Having as much free storage as possible is conducive to productivity. When there is no need to stress about the memory used or needed, creativity becomes the focus of attention.
Every cloud storage service has its own definition of 'maximum free space.' The same goes for service providers that allow you to send large files online. For example, whereas you have a 25 MB limit when sending files via Gmail, you get 15 GB of storage for free. You can learn more about how big a file can be sent over the internet or stored online by reading in detail.
If you are interested to learn what online storage service is the best in 2019, carry on reading. There are a lot of options which offer online storage; the trick is in learning how to select the best. Read through the list to find your best possible option for sending large files and storing your data.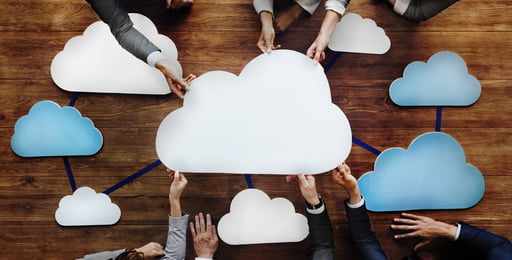 1. MEGA
MEGA is one of the best when it comes to free cloud storage services for backup in 2019. Its 50 GB of online storage can easily compete with Degoo's 100 GB. Offering secure end-to-end encryption, this service provider easily combats any breach in privacy and thus proves to be one of the safest cloud storage providers online. It also has a mobile app that's fully responsive and easy to use.
2. Dropbox
For the longest time, Dropbox was one of the most popular cloud storage services. Professionals are familiar with the way it's set up and prefer it to others. In terms of default free storage space, Dropbox is perhaps one of the last, but when it comes to earning more free storage and intuitive file and folder sharing, it takes the lead. You can haul your 2 GB by loads to make it 18 GB. Dropbox is compatible with most platforms.
3. FlipDrive
This storage service provider easily gives 10 GB of initial storage, and you can refer more users to get access to more space. With FlipDrive, you can upload files directly from the website or mobile app that is compatible with most operating systems. FlipDrive offers cross-platform storage and unique file sharing permissions as well as secure file sharing. Using this system, you can upload files that are up to 25 MB in size and create up to 10 shared links.
4. pCloud
pCloud is one of a kind. It allows members to add files from remote URLs in addition to single file and whole folder uploads through a browser. Upload videos and photos directly to your pCloud account through the mobile application. In addition to the 10 GB of storage that come with the initial sign-up, you can extend your storage space to 20 GB via friend referrals and other bonus steps.
5. Box
Box comes with 10 GB of free online storage space just for signing up. A mobile application, which is compatible with nearly all devices, can be used to upload, share and download the content in your Box account. This service has an upload file size limit, and you have to pay for some features before you can gain access to them.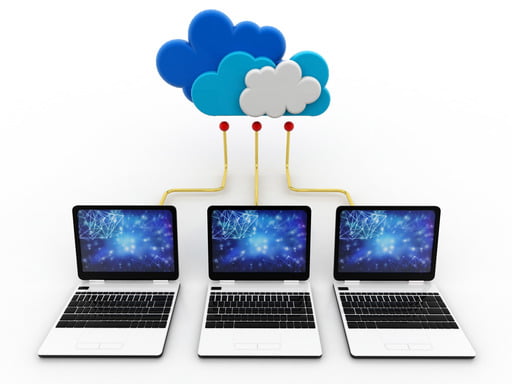 6. Google Drive
When deciding what cloud storage is best for backups thanks to its simple user interface, the answer is always Google Drive. This storage service remains one of the most loved in 2019 as a new email gets 15 GB of free storage upon sign-up. It is a professional tool that allows for collaboration and file sharing. With Google Drive, you can use its services on both desktop and mobile devices. Share your large files by attaching a link in an email.
7. Media Fire
Media Fire provides you with 10 GB of free storage instantly as soon as you sign up for an account. You can upload large files with zero bandwidth limitations and use public files in your account. An unfortunate event is that if your account stays inactive for a while, it expires, and you can only sign up with the same email once. But, if you're active, get a storage increment of up to 50 GB or more by downloading ad-supported applications shown on the site and referring friends.
8. Yandex Disk
Yandex Disk is one of the best and safest free cloud storage services to use in 2019. You get to select from a variety of options, including public and private folder and file sharing. Photos can be imported via social links without meddling with your personal space or internet usage. A Yandex Disk account comes with up to 10 GB of free cloud storage and has a desktop program installable on macOS, Windows and Linux and a mobile app for Android, iPhone and iPad.
9. One Drive
One Drive remains one of the most popular storage and backup services online. Mostly loved by those who share via Outlook, this service was formerly known as SkyDrive and it comes with 5 GB of free storage upon sign-up. Microsoft allows users to unlock more storage by using the mobile photo syncing service and referring more friends. Through the link created, you get to control how files are shared.
10. Amazon Drive
Amazon Drive is far from the top of the list when comparing cloud services providing free storage space as it gives the common 5 GB. And this amount of space is open only to the Amazon Prime members who also get unlimited photo storage. A great thing is that you can share files stored in this cloud service by creating a link and setting it to public - that way it can even be accessed by those who are not members of Amazon Prime. In addition, you can upload files both from your mobile and desktop.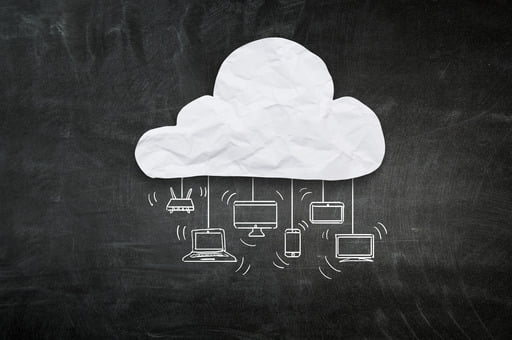 11. Jumpshare
Signing up with Jumpshare opens up 2GB of free storage. This makes Jumpshare one of the best considerations for those concerned with storage and sharing files. Note that you can only upload 250 MB per file. You can just opt to pick Jumpshare as your preferred method of storing photos online. Referring friends opens up more space, and you can get up to 18 GB for free. The more friends you refer, the more conversions as they also sign up as first-time users. What is more, this storage provider also allows you 30 seconds of screen recording.
12. Degoo
In the quest for the safest free cloud storage, Degoo clearly has some competition. But when searching for the best free cloud storage service with an amazingly huge amount of storage, then it's the number one contender. Offering 100 GB of free storage for creating an account, it gives other providers a run for their money. Referrals earn you as much as 500 GB of more storage as you refer friends who sign up. Watching more ads also opens free online space by up to 1.2 GB per day. Degoo is excellent as a backup service.
13. Tencent Cloud
This is another free cloud storage service provider that will leave you happy you came across their name. Creating an account with Tencent Cloud opens up 10 GB of free storage. However, the default language settings for both site and app are not English and this might prove as quite a hindrance for the international community. But for those willing, the clean UI and use of photography make it possible to upload and use the site for storage.
14. My Drive
My Drive is not exactly part of the top list when searching for what cloud storage is best for backups. You can upload a file of any size as there is no limit to what you can upload, but the storage service comes with a 100 MB limit. There is an option to restore deleted files from the archive if they have been there for up to a month. This service comes with WebDAV connectivity, which is a huge advantage. However, the limited storage space might make you think twice if you are sorely after storage.
15. Sync
Signing up for Sync means getting 5GB of free cloud storage. With a Sync account, you can upload multiple files at once, and it has both a website interface and an app that can be downloaded and installed on both mobile and desktop devices. Customise your experience by creating shared folders for you and your acquaintances. You can share your stored files with anyone, even those without Sync accounts.
For privacy, you can store your files in the Vault folder, which doesn't sync across other devices. The folder also keeps your files that you don't need to access on other devices.
These are the top 15 free cloud storage services for backup in 2019. If you're interested in sending photos and files fast, privately and efficiently, then check out FileWhopper. The service provider gives you the freedom of selecting the file size you need and can afford within your budget.