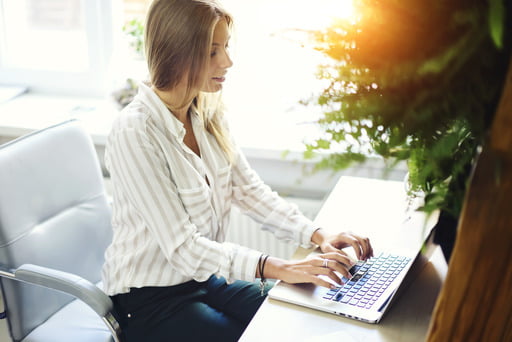 If you're wondering how to send a large file through email, you've come to the right place. Since most email clients don't allow attachments larger than 25 MB, it becomes a challenge to send large pictures and videos.
That said, this article shows you smart tips about how to email large files. You can also check out this blog post to learn how to email large videos.
Your smartphone is no longer as simple as it used to be back in the day. You snap a series of photographs and boom – 'you are out of memory.' Each picture used to be less than a megabyte but now, with all the embedded information including specs, exposure, and other data, one picture easily carries a couple of megabytes. In as much as we are grateful for the incredible cameras, we now have a dilemma of how to send large files using email, as they cannot be easily sent on other platforms.
The frustration gets real especially when trying to push through a couple of pictures when sending an email through Gmail. After drafting your message and trying to attach some images, you will most likely be met with the rude notification "One or more files not attached. Size 20MB." Annoying as it can be, Gmail is efficient when sending mail, so you just have to find alternative means of sending pictures via email and continue with your mail when sending simple text in your messages.
Still Sharing Pictures Via Email and There's Nothing Wrong with That
So, some of you might be reading this and wondering "Who still emails photos instead of sharing them through social media?" In this day and age, that is quite a good question. But in the same instance, you will need to understand and respect that it's not everyone who is quite adept with social media platforms, not even with Facebook.
Thus, where it might be easy to send via Google Photos and take advantage of its super easy photo sharing features, you might want to consider those who are not used to the feature and prefer their email. The extra features on Google are not for everyone as they aren't that easy to get accustomed to and use.
There are several options online that can stand in for email sharing allowing you to send photos and large-sized media. This list of options for sending large files via email also includes some methods that are independent of Gmail. Most people know of Google Drive as the first alternative when sending via Gmail fails, so instead, we will be exploring alternative methods that are just as good and might prove better for your preference.
Looking for alternatives to email? Consider using FileWhopper.
The service allows you to send large files of up to 10 TB at once and you're only expected to pay a one-time fee for what you send. Additionally, your first 5 GB worth of transfers will be free.
This payment structure is unlike other cloud storage services that subject you to time-based subscriptions that require renewal.
There are many perks to using FileWhopper. You can transfer folders, making it possible to send multiple files in one go.
When it comes to security, FileWhopper offers you zero-knowledge encryption so that no one - not even the service - can know the content of your files or folders except you and your recipient.
You'll also enjoy fast and seamless transfer speeds. The service uses multi-threaded technology to ensure super-fast transfers. You won't also have to worry about interruptions as you can continue the transfer from where you stopped after an internet outage or computer shutdown.
That's not all. Your recipient doesn't have to wait for you to complete the upload before downloading the file. They can start downloading once you start uploading. However, the download has to complete before they can open the file or folder.
Powered by Mozilla, this is another easy option for emailing your photos. The feature was introduced in August 2017 as an encrypted file transfer system that enables file sharing up to 1 GB in size. Firefox Send is a good option for those who prefer privacy and wouldn't want to have their files floating on the internet. Beef up security when sending photographic files by adding a password for a secondary authentication layer. To send your photos, email the recipient a long and complex string of letters and Firefox Send link that is only active for 24 hours. The recipient must respond within that time frame, otherwise the link expires. It's also possible to delete a sent file from your end. Although not 100% secure like the other emailing methods, Firefox Send is still an easy and fast method of emailing your large files.
Dropbox for Gmail
Consider getting the Google Chrome extension for Dropbox to make your life easier when sending large files over Gmail. This extension is the easiest means when sending your big photos via email. You get to easily send large files, easily attach them and keep them safe. To get started, add the extension to your browser, then log in to your Google account. The Dropbox icon will appear next to the Send button when you compose an email. You can load files into Dropbox by clicking the small icon, selecting the photo, then Insert. The email goes to the recipient with a Dropbox link to the corresponding photo.
WikiFortio
If your main concern is sending with privacy, then you can consider WikiFortio. Using this platform, you can send password-protected large files over email. It offers an easy, straight and understandable user interface. Offering two simple options of either Uploading a File or Downloading a File, your choices are pretty clear. Just click on the option to Upload a File and enter the file details, then hit on Upload. It's that easy. Upon completion, you will be presented with a long offer of links that can be shared with the recipient. Adjust the storage period as you prefer. There is also an option of sending a link in a single email for the recipient to access photos from the link.
DropSend
Another handy tool for sending large files via email. Like the other platforms in this list, DropSend services make it possible to send large files. It's easy to use although the free version comes with some limits on the file size, as well as the number of times that one can use the service per month. Although there are no software installations needed, you will have to register for a membership account. Get your email account verified and ready to send files over email. DropSend is ideal when sending MP3s, PDFs, JPGs and other formats. Create your account, fill in the form with details about the sender, recipient, email subject and message, then select a file and send it through as an email. This is how to attach a large file to an email message without having to copy and paste the link separately. This tool does the job for you fully and you get to send photos directly from your desktop on either iOS or Android OS.
If you are more interested in how to send large files through Outlook, you can follow these steps:
Go to Microsoft Outlook.

Click on '+ New Mail' to create a new message.

Click on the Mimecast tab to open it.
Select the icon to Attach Large Files.
Choose the files you want to send in your email.
Click the Send button – a dialogue of options for Large File Send opens.
Adjust the settings as needed.
Hit the Send button.
You can check the progress notification popup displayed on the screen. It automatically closes after your email has been successfully sent.
Select the Best Method and Send Your Large Files Over Email
These are the five top methods that can be used to send large files over email. You can select the one that works best for you. If you need professional photo and data sharing, consider FileWhopper as your first choice. For other purposes, you can select any other platform. Also, it might be easier to consider the service that is linked to your email. Lastly, familiarity also helps when deciding the best service to use at this point.