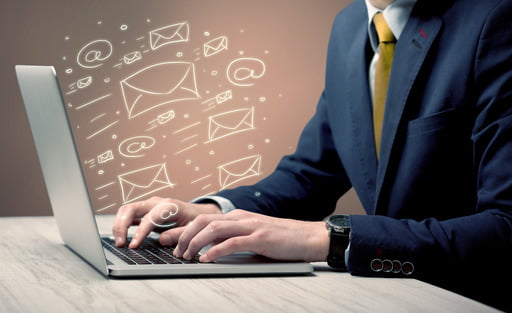 So, you want to attach a presentation or a video project to an email for your company. After all, it is much easier than posting it by physical mail. Also, sending it over the internet is much more convenient than delivering it in person.
However, there is a problem: you realize that your file size exceeds the maximum limit allowed for attached documents. Like most email providers, Gmail places a restriction on the amount of data you are allowed to send at one go. Well, that is definitely inconvenient, to say the very least.
Imagine trying to send those holiday pics to Grandma, only to realize you cannot show her everything. How do you start explaining that to her? Well, not to worry, we have got you covered. In this guide, we will show you how to send large attachments with a Gmail message.
Right now, you are probably wondering, "Is it real to increase the Gmail attachment limit?" Of course, it is! We will discuss the best options in this article.
Why Does Gmail Have an Attachment Size Limit?
In this day and age, when the internet is all around us, it is quite annoying to deal with attachment restrictions. Gmail, for example, places a measly 25MB limit on attachable files.
However, there is a reason for this: if there were no maximum attachment limit, your inbox would get overloaded. With its extensive user base, imagine if Gmail allowed everyone to send and receive heavy files with no limits. It would lead to server congestions, and everything would eventually grind to a slow halt, thereby preventing fast message deliveries.
While we understand the reason for the cap, it does not make it any easier. To make matters worse, the 25MB limit is not what it seems. When you attach a file to your email, it is doubled in size while being encoded in the necessary format for sending. That means you can't really upload 25MB. Now, that is truly exhausting to think about!
You can relax, though. We have put together a list of solutions to help you with this attachment limit problem.
How to Send Big Files That Are Over the Gmail Attachment Limit
1. Use Google Drive
Google Drive, as the name suggests, is a cloud storage service hosted by Google. It allows users to send files as large as 15GB. The tool is integrated with Gmail, making it possible to send data surpassing the email attachment limit.
When Gmail detects that you are about to send an attachment greater than 25MB, it automatically uploads your file to Google Drive. It then copies the download link and adds it to your email.
While this automatic feature sounds amazing, it does not work when you have multiple large files to send. In order to attach several heavy files successfully, you need to upload them through Google Drive manually.
How do you do this?
First, you need to launch Google Drive. After you have opened the app, go to the My Drive icon and click on it.
From the drop-down menu, you can choose the individual files that you want to upload. If you wish, you can also create a separate folder for them.
After you have successfully uploaded the necessary files, return to your Gmail app and compose your message.
Now, go to the bottom of the window and locate the Google Drive icon. This will show you all the files and folders stored on the app.
Find and select the specific file and folder that you want to attach. In this window, click on Insert as Drive Link.
You can now click on SEND to deliver your email with the attached link.
When the intended recipient receives your email, all they have to do is click on the link to download the file. They can also view it directly from their web browser if they don't want to download it to their device.
The advantages of sending large files over Google Drive are as follows:
Your emails are less likely to end up in the Spam folder.
It is safer than transferring raw data.
You can see who clicks your link.
2. Create an archive to compress your files
Another effective method you can use is to compress your heavy files into zip folders. They take less space and are therefore easier for computers to handle and send. This is especially useful when you have multiple files to upload because zipping them will reduce their size, making them attachable.
How to zip files?
If you are using a Windows device, zipping a file is easy, even though it might not seem that way to the untrained eye. Here is how to do this:
Go to the file that you want to compress and right-click on it.
From the displayed menu, choose Send to and then select the Compressed (zipped) folder option.
The file will now have a zipper on it. You can then attach it to your email and send it to the recipient. It is possible to open zipped files on macOS, Linux, Windows, and ChromeOS without installing additional software.
There are third-party zip tools that you can use if you want to send data that is up to 50MB. You can also use them to upload multiple large files. These compression apps include 7-Zip and PeaZip. Use them to create an archive that you can split into smaller pieces.
3. Use a third-party file-sharing service
As technology advances and files continue to get larger, lots of options are now available, making it easier to send large amounts of data. There are more file-sharing services today than there were ten years ago. These platforms allow you to upload your data to the cloud, copy the link, and then send it to whomever you want. The recipient can simply click the link to download and access the file(s).
While there are many file transfer platforms on the internet, they have varying characteristics, and some are better than others. When it comes to selecting a service for sharing large files, there are several things to consider:
How secure are your files on the platform?
Is there a file size limit? If there is, what is the maximum file upload size?
How fast are upload and download speeds? Are they throttled?
Are your files encrypted during transfer? How protected are you from hackers and unauthorized third parties?
Does the service require a subscription?
Do you need to compress your files before you can send or download them?
Does the app have a feature that automatically resumes an upload from where it was paused in the event of a network interruption or power outage?
Finding the right answers to these questions will help you decide what file-sharing service is the right one. Before you opt for a platform, ensure that it meets at least 80% of your requirements based on the questions listed above.
Now let's take a look at these two recommended file-sharing tools:
a. WeTransfer (send up to 2GB of data per transfer for free)
b. FileWhopper (no file size limits; no subscriptions; the first transfer of up to 5GB is free)
WeTransfer
WeTransfer is a popular tool for transferring files. You can use this service to upload and send any files, including photos, music, games, videos, documents, and presentations. The catch is that your file size should be within the 2GB free limit.
One of the cool features of this platform is that you don't have to register to use the service. In addition, uploaded files are available for a period of 2 weeks.
While this service is free, it comes at a cost:
It is filled with ads that you constantly have to navigate.
There is a limit to the amount of data you are allowed to send for free.
A prompt asking you to subscribe appears constantly, and that is quite annoying.
FileWhopper
FileWhopper is one of the most popular cloud-based file-sharing services. It has a lot of exciting features that make it a favorite among users. For one, you don't have to subscribe to use this service, and there are no prompts constantly trying to compel you to pay for a subscription. You simply pay a one-time fee depending on the size of the file or folder that you want to transfer, with no extra or hidden charges. In addition, for your first upload, you can transfer up to 5GB for free.
There are lots of additional features that make this tool stand out from the competition. For example, there are absolutely no file size limits on this platform, and you can send a file of any format. Even if your file or folder is larger than 100TB, you can send it on FileWhopper without breaking a sweat.
FileWhopper takes security very seriously and uses military-grade encryption to protect your files and folders both when storing and transferring them. This prevents unauthorized third parties and hackers from intercepting or gaining access to your data. Besides, you don't need to archive or zip your folders before sending them. You can send everything in its original size and format, thereby preserving the quality and integrity of whatever you want to upload.
You also get a unique password that protects your data (or you can create one yourself if you wish so). This adds an extra layer of security, and you can share this password with the recipient(s) to grant them access to your file or folder.
To use FileWhopper, you need to allow the installation of its tiny app – it ensures your uploads go without a hitch. In the event of an interruption during the transfer process, the app resumes it from exactly where it stopped. Thus, you don't have to worry about wasting time and starting things all over again when something goes wrong.
Are you trying to beat a deadline? Don't worry. The recipient can begin downloading your file or folder as soon as you commence the upload process. This means that they don't have to wait for the upload to be complete before they can start downloading your data. The great part is that there is no speed limit. You get to upload and download huge files and folders at the highest possible speeds.
As you can see, FileWhopper is the best option for sending large files of any type over the internet. However, this tool is not perfect. It has its disadvantages:
You have to download a tiny app onto your computer before you can use the service.
It is not entirely free.
Conclusion
When it comes to sending really large files, you will find that file transfer services are the best solution. However, the other methods described in this guide also work when you want to send moderately sized data. In the end, it is nice to know you have several options that you can fall back on. Set yourself free from the limitations of Gmail's 25MB restriction.
Keep in mind that you should be cautious when using third-party online services and be careful with whom you are trusting your files. Always go for platforms that make security their priority.
If you find this guide helpful, please share it with your colleagues, friends, and loved ones so that they can benefit from it as well.