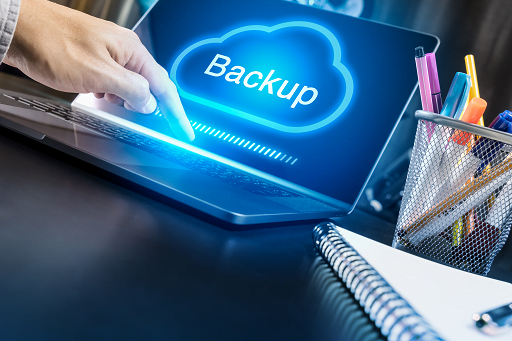 External drives have always been dedicated to backing up data. However, those can be lost or damaged, for instance, during a flood. Backing up your data is essential as it helps you preserve your important files even if your main PC crashes or gets stolen. Thus, finding a reliable means of backing up your data will help you stay sane in the event of a computer-related emergency.
An online backup service is a reliable modern system that enables users to back up their information on the Internet. It provides dedicated servers to users so that their data cannot be accessed by any unauthorized persons. Finding a dedicated online data backup service will help you store your data remotely so that it will be easy to access it wherever you are without the need of the computer you used to upload it. Google Drive is among the most used cloud-based backup systems which you may consider using.
On Google Drive, you can back up data from Windows, macOS, Android, and iOS devices. It also allows you to link several devices to one account so that your data will be backed up in one place, making it easy to access your entire work from any of your gadgets. It also has a major advantage over an external drive, which is the ability to sync updates. This means your backup stays updated and there is no need for you to manually introduce changes all the time. Thus, not only does the sync feature help you back up your files, but it also improves productivity. With the cloud account connected to multiple devices, whatever changes made on the files will be visible on all connected devices in real time.
Finding the right online storage can be a pain, especially if you have gigabytes of files to back up. Most of the services offer storage only for small amounts of data and charge an arm and a leg for extra storage. Thus, to save money, it is best to select one or two of the most reputable cloud backup services. In this article, we are going to look into the anatomy of Google Drive: how it works, whether it is safe, and how you can benefit from it.
How to Back Up Files to Google Drive
There are various ways that one can use to back up their files to Google Drive. For starters, you should have an account and have already decided on the most convenient subscription. Google Drive has a sync folder that automatically uploads files that you store in it to the cloud. Although this is a great option, it is not as reliable as the second Google Drive backup feature, which lets the user set up continuous one-way sync from a particular folder to their cloud storage. And then, Google Drive delivers a reliable smartphone app which allows the user to automatically back up their photos and videos to the cloud.
Sync folders are a common feature among most cloud storage providers. On your computer, when you open File Explorer (or Finder on the Mac), you will notice that there isn't much difference between the Google Drive sync folder and the system folders. The only difference is that the Google Drive folder is connected to your cloud storage. Whatever you store in that folder will be automatically uploaded and backed up to the cloud.
Are Google Drive Backups Safe?
First of all, safety levels can be determined by one's ultimate knowledge on how to use the program. Even after backing up your data on Google Drive, you can still lose your files. For instance, if you delete files that are stored in the sync folder, they will be erased from the cloud and other connected devices as well. However, Google Drive gives the user an extra lifeline by moving the deleted files into the trash folder. What happens if you get these files deleted from the trash bin? Your answer is that there is no life after death. You can try to recover deleted files through a data recovery program. However, these programs are not foolproof, especially if a significant period has passed after deleting the files.
To have a great experience, you should learn how to manage backups on Google Drive. With the new desktop client that was rolled out in 2017, users can now back up particular folders on their computer using a tool called "Backup and Sync." You can obtain this client from the Google Drive page. Just download it and sign in to start using it. Here is how you can use this feature:
Start the software by right-clicking on "Backup and Sync" located on your taskbar.
Select the 3-dotted menu on the top-right and choose Preferences.
A bigger window will launch, featuring 3 tabs located on the left and titled:

My Laptop—this can be used to mark folders to be backed up to Google Drive. You will also see folders that are suggested for continuous backup to Google Drive. Upon completing the selection of folders to sync to your cloud drive, you will then be able to make changes and select whether you want to back up images and videos together with screenshots and RAW data. On the Advanced settings menu, you can mention the type of files that you want to be excluded.
Google Drive—there are two functional ways for backing up your photos to Google Drive: High Quality or Original Size. With the first option, there is not much impact on your storage space and you can upload as much as you want as long as your images do not exceed 16MB each. Big-size images are downscaled in size, therefore losing quality. With the second option, Original Size, the quality and size of the image are maintained but storage space quickly gets used up.
Settings—that's where you alter the behavior of your Google Drive to get personalized results.
Now, when it comes to security, Google Drive is one of the most secure platforms to use out there. Here are the stages used by Google Drive to protect your data all the way:
For starters, when syncing your data, it is encrypted before it leaves your system using the TLS standard. This standard is equivalent to the one used to secure browsing connections (HTTPS).
Your data is decrypted when it reaches the Google Drive cloud storage and then encrypted via 128-bit AES. Although not as reliable as the 256-bit encryption, it still ranks high and serves the purpose.
The encryption keys are then encrypted too for an added layer of protection.
Other measures of security include:
Two-factor authentication
Encryption of metadata
Encryption of data when moved internally
As you can tell from this article, Google Drive doesn't take any chances when it comes to protecting your data and keeps your files safe and secure.

Looking for a trusted file sharing tool? Here is FileWhopper!

Sharing big files online can be a pain, especially considering the amounts charged by online file sharing services. With FileWhopper, there are no costs attached and you can share up to 1TB for free! Here is how it works:
✔️ Select the file or folder you want to send.
✔️ Use the FileWhopper app to upload your big file/folder quickly.
✔️ Copy the link and share it with the intended recipient.
✔️ For extended safety measures, your file is encrypted and protected with a password.