Music. The universal language of love and communication. Where cultures and ethnic backgrounds fail to find common ground, music breaks all barriers to open the doors of human understanding. With such an important purpose, not to mention being a source of entertainment and helping improve concentration, music needs lasting protection, even if it means copying it and saving it for later.
Backing up one's music collection is the best way of ensuring that it keeps increasing. In the same way, backing up music provides protection in case of hard drive failure or data loss. When you back up your music, depending on the cloud storage service of your choice, you can easily retrieve the music whenever you want.
If you want to create an extra layer of security for your music collection, the right online backup storage website should be your number one preference. In addition to storing your music on a trusted cloud storage service online, you can also have your documents and videos backed up for life. Sync up devices to suit your style and access your music as you please. You can read on to discover how to find the best free cloud storage for music in 2019.
1. MEGA
MEGA is one of the fastest-growing and most loved music cloud storage websites in 2019. The site is among the top options when searching for the best free cloud storage for music, which proves its popularity and usefulness as a music backup platform. For us, MEGA takes the lead because they provide new sign-ups with a whopping 50 GB of storage space for free. This is quite a lot and the number one reason why millennials prefer MEGA to other service providers.
The website has end-to-end encryption and makes secure cloud storage simple. Hack! They even allow people to try MEGA without creating an account. The website has secured mobile and desktop apps that one can download to their device as needed. In case you prefer to be walked into the process of storage and backup, the company has an Overview section that proves helpful.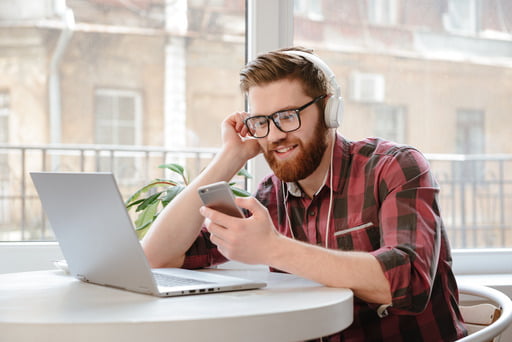 MEGA has some key features that will make you love their services and prefer them to other cloud storage websites:
Upload music using bandwidth control, which allows you to upload whole folders by capping the bandwidth to prevent lag or other problems during the upload.
You can create an archived file to download ALL music uploaded on MEGA or alternatively download files one by one.
Share links to whole folders or even individual music files in your account — even to recipients who aren't on MEGA.
MEGA allows the storage of older versions of your files in your MEGA account. This will prove useful for creatives who usually make rushed decisions and need the template to rework a loop or verse in a song. You can basically undo new changes.
Stream music on the go via the MEGA mobile app. This feature is not available via the website.
MEGA is loved, for the most part, because it doesn't come with a lot of red tape around the sharing of music stored on their platform. There is an advanced option to share music with or without your decryption key. For music startups and aspirants, MEGA is the number one platform to use. Not only do you get to store your beats and what you are still 'cooking', but you can also share with a closed network of professionals in your team. All you need is to create a folder and send the link. Recipients who gain access use a decryption key, which can always be supplied anytime at your discretion. If you are tired of your music being stolen or pirated before it's ready to be released, then consider working and backing up on MEGA with the option of end-to-end-encryption for maximum privacy.
The downside of using MEGA is there is no advanced playback feature either on the website or any of their apps. If this is something that you need dearly, consider the other storage options.
2. pCLOUD
Looking how to save your music to a cloud with playback features? pCloud is a great place to try. This online storage service is one of the most popular options in 2019 because of its sharing capabilities, ease of access, and, of course, the playback ability.
New pCloud accounts get free 20 GB. It's an excellent choice for those who want to back up their music files but have no time for the nitty gritty such as manually sorting and sieving through everything. Once your files are uploaded, pCloud automatically adds music to a queue and uses built-in controls to find and sort your music files. In your account, you will find music neatly arranged under the 'Audio' section according to the Artist, Song Title and Album parameters. The cherry on top is that your playlists are maintained.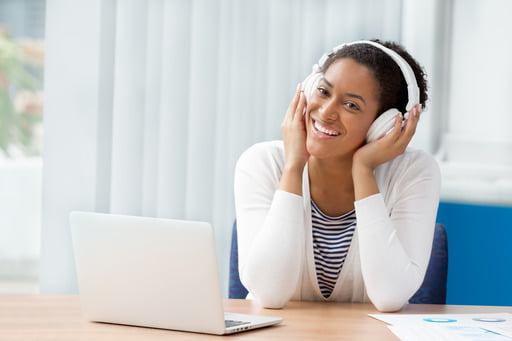 pCloud allows you to play and enjoy your music via any player on your computer without having to redownload the music file already uploaded. Additionally, you get to enjoy these features:
Retrieve music deletions made within the last 15 days.
There is a pCloud mobile app which allows you to access your music collection whenever.
Upload entire folders of music or individual files depending on your preference.
Download your entire music collection via the desktop app or get a ZIP archive by using a web browser.
Share your music files and folders with others - even those without the pCloud account.
Download the pCloud mobile app from the website. You can store not only music as this cloud storage service provider supports other types of media as well. You can watch the simple pCloud video tour to learn how to navigate.
pCloud gives new members only 10 GB of free storage. You will need to verify your email address before being given the other 10 to make it a maximum of 20 GB.
3. Google Play Music
Google Play Music is your solution if you seek the most secure free cloud storage service from a proven supplier in 2019. Of course, this service is proven as much as possible as it's a service by Google. All you need to do is upload music through your Google account.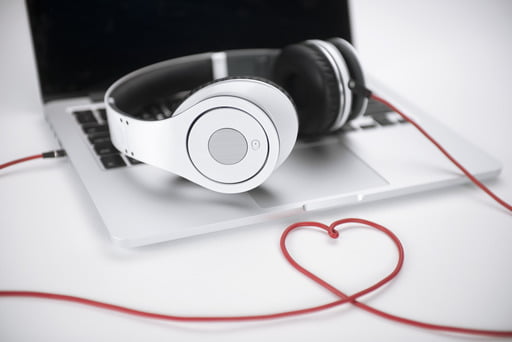 So here is where this service gets all interesting. Remember how MEGA and pCloud give 50 GB and 20 GB respectively for storage? Well, forget about gigabytes with Google Play Music and start counting your tracks. This cloud storage service provider gives you storage for up to 50,000 songs. Thus, for anyone with a huge music collection, Play Music might just be the best solution. Here are more features to consider the service:
You can play music using your Chromecast from the comfort of your home.
As you upload, Google Play Music automatically stores music into the rightful category according to your artists, genres and albums.
Giving a 'thumbs up' to a song signals your platform to play more content like this track as you like it.
Things become more interesting when you get free music that is given by Google from time to time.
Use Music Manager — the program compatible with both Windows and Mac — to upload files to your account if you don't feel like uploading music through the browser. This is the best service if you are really into music. Hopefully, you have enough tracks to reach the 50,000 value. Otherwise, be prepared for a lot of 'free room.'
If you don't have a Google account, then you cannot upload songs under Google Play Music.
Bonus Cloud Service
From these three best online music storage service providers, you must now know how to back up music for free. But what if you would like to securely share (not store) music using a cloud storage service provider? Then you can use FileWhopper. This cloud service doesn't act as a storage provider. You only buy enough data to send the music files or the whole collection you want to share.