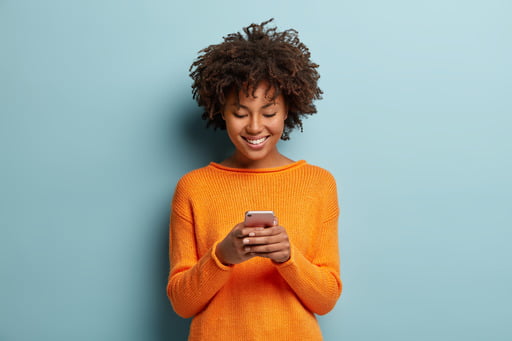 Do you know how many people around the world use Facebook in 2022? About 3 billion actually, but do they really get the most of it? Today we'll talk about a cool Facebook feature - the messenger. Since it became a separate app, Facebook is doing quite a lot to help it stand out. Ready to explore some great lifehacks for it? Let's go!
1. Use Messenger on your computer
Installing Facebook Messenger directly on your desktop makes using it very convenient. This way you'll be able to chat without getting your feed scrolling interrupted. You can also chat by accessing messenger.com and adding your friend's username to the address after the "/". This lets you directly open the chat you need.
2. Send large files with Facebook Messenger
Facebook Messenger, like most other platforms, has limits on the size of files you can attach to your message. You can upload a file up to 25MB in size, which is the same size limit as Google has for Gmail. For sharing large files (more than 25MB in size), you can use cloud storage services. If your main concern in transferring files is security, you may want to read this article: Guide to Secure File Transfer.
Need to transfer a really huge file, like 100GB or larger? Not a problem with FileWhopper!
You pay a fee depending on file size, but your first file transfer up to 5GB is actually free. Your files are encrypted and password-protected with FileWhopper. A great feature is that files can be downloading while still being uploaded. You can share the download link to your large file via Facebook Messenger.
3. Send and request money
Another great feature is sending and requesting money from your friends. To enable this option you have to connect your credit or debit card to your profile.
To do it, simply go to Profile > Payments > Add New Debit Card. A soon as it's successfully done, you'll be able to send and request money directly from a chat. Find the plus sign in the bottom-left corner, select Payments, and enter the amount you need.
4. Add friends instantly with your profile code
Another good news is that you can instantly add a friend by allowing them to scan your personal profile code.
In order to open the code, simply tap your profile icon in the top left corner of the app, then tap the large profile picture in the center of your screen. You will see 2 options there: to show your own code on the screen or to scan somebody else's code.
5. Play games
Some Facebook games, like Snake or Packman, are really addictive, so now you have a chance to pay them directly from you messenger. If you want to invite a friend to play with you, open a conversation and select Games from the "+" button options.
6. Chat with bots
If you want to get entertained by artificial intelligence, you can always chat with bots.
Find Discover in the bottom-right corner, and start a conversation with the bot you like.
7. Secret conversations
Facebook messenger also supports secret conversations using end-to-end encryption. This means nobody can read your messages outside that chat, not even a government or Facebook developers.
Tap 'Secret' in the top right corner, and select a friend to start a secret chat with. You can also make all messages disappear after some time, just click the clock icon.
8. Customize your conversations
Easily change the appearance of your chats any way you like by customizing the group color, friends' nicknames and the conversation icon (instead of "thumbs up").
9. Share news, recipes, restaurants, flights, and more
To make messenger even more useful and convenient, the Facebook team has allowed integration with some third party apps to let you send your friends a lot of cool stuff in just one click.
If you're keen on travelling and are discussing some plans with your friends, you have the option of sending hotel and flight information with the Kayak extension. Feel free to share food recipes from the Food Network, good restaurants from OpenTable, music from Spotify, and news articles from the Wall Street Journal.
As usual, add these third party apps using the Plus icon.
10. Scribble Chat
Scribble Chat is created to make your messages more fun. It makes funny 3D animations right in your messenger. To access it, tap the "+".
11. Send an audio recording
In case you get tired of writing, you can record a short audio message and send it to your friends. Tap the microphone icon and hold it while speaking. Then just release it and your audio will be sent.
Comparing Facebook Messenger to other Instant Messaging Apps
The major difference between Facebook Messenger and platforms like WhatsApp and Telegram is that Messenger requires a Facebook login while the other two only require your phone number to sign you up.
WhatsApp limits the number of photos you can send at once as a batch, while Messenger and Telegram allow you to send as many as you like.
When it comes to file-sharing, the disparity is quite glaring. Facebook Messenger only allows you to send files up to 25MB at a time. If you have larger files, you can compress them or look for another alternative.
For WhatsApp, you can only send documents of up to 100 MB. However, you're only allowed to send media files of not more than 16 MB.
Telegram allows for the biggest file size limit of the lot. You can send documents of up to 2 GB at once.
That said, if you want to send files with sizes higher than these, there are alternatives. For example, as we mentioned, there's no file size limit when transferring files with FileWhopper and you can send your first 5 GB of files for free.
[fwa-calculator]