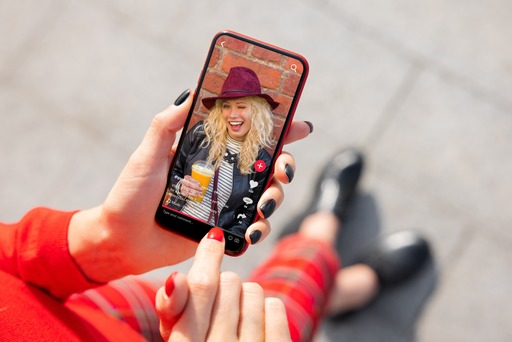 When posting a video on social media for fun or as an advertisement, it is crucial to focus on the video file format, length, and quality. There are so many videos on Instagram, and one would not waste time looking at a poorly recorded video.
Many people now market their companies and products via social media platforms such as Facebook, Instagram, TikTok, YouTube, Twitter, etc. For this reason, there is stiff competition for viewers' attention; one needs to be precise, creative, and provide the best quality available. Without any knowledge of the best video formats to use on social media platforms, it will be challenging to get any viewership.
The Basics
There are many aspects of a video file that you ought to know. First, it is vital to know the format of your video file. You've probably heard of MP4 or FLV video format. Well, a video format is a way of storing your digital video on the computer. It acts like a container that keeps audio, video, subtitles, and other metadata. Each video has a video file format in its description; you can see that on the video extension.
Video formats use different video codecs as encoding algorithms to store audio, video, and texts. Video codecs function to compress video while recording and decompress during playback. The primary function of video codecs is to reduce file size, and some of the most common ones include MPEG-4, DivX, and H.264. Your recorded video is then stored in a file format.
Other aspects to consider before posting your video on any social media platform include video aspect ratio, resolution, frame rate, bitrate, and length. Some platforms limit the video length you can post, but others are flexible.
Aspect ratio, resolution, frame rate, and bitrate are generally the main quality aspects of your video. The best combination of these features ensures the best quality. So, if you want to post a video on social media platforms, you must first understand the video format they support. Now that you have some basic information about videos and video formats let's discuss the different formats you can use.
Instagram Video Format
Instagram has specific restrictions on the contents you post and the allowed video lengths. Also, Instagram videos differ, and the video formats vary when posting in feed, stories, reels, and Ads.
Meta business prefers specific requirements for different categories of Instagram videos to deliver quality to users. For in-feed videos, it is helpful to use MP4 or MOV video formats with frame rates of 30 frames per second, 4:5 aspect ratio, and 1080 pixels resolution. The video length should be anywhere between 3 seconds to 60 minutes with an utmost 250MBs size.
Videos for Instagram stories differ from in-feed videos as they are only 15 seconds long with at least 1080 × 1080 pixels resolution and a 9:16 aspect ratio. Apart from the usual MOV and MP4 formats, you can also add GIFs to your stories.
The main video settings in stories include H.264 encoding, fixed frame rate, progressive scan, and stereo AAC audio compression at 128 kbps. These settings offer the best quality stories, and even though the length of the videos is restricted, you can still advertise or pass across your message efficiently.
For Instagram reels, a maximum file size of 4GB is applicable, and the videos can either be in MP4 or MOV formats with a resolution of 500 × 888 pixels. The aspect ratios are similar to that of Instagram stories, 9:16. However, the maximum lengths are 60 seconds, thus allowing you to share your story, take part in trending challenges, and promote your brand.
The last category is Instagram Ads. It is the most used platform to promote businesses, brands, and ideas. Here, your creativity matters the most, and you can expand your audience, increase brand awareness, and widen your product market. But, with a poor video format, viewers may question the credibility of your services or goods.
So, you should consider video features such as resolution 600 x 750, aspect ratio: 4:5, max size of 4 GB, and a length of 60 seconds per video for vertical videos. Landscape videos require a 600 × 315 pixels resolution and 1:91:1 aspect ratio, while square videos are best at 600 × 600 pixels and a 1:1 aspect ratio.
Facebook Video Format
Facebook has approximately 2.27 billion users worldwide. Therefore, to get as much audience as possible, you must consider a video format compatible with most mobile phones since most users use their phones to access Facebook.
Although Facebook supports up to 19 video formats, MP4 and MOV are its primary formats. Still, most people use AVI and WMV formats for their content.
To maintain video quality while uploading and compressing, you must use MOV or MP4 at 1280 pixels wide by 730 pixels tall with an aspect ratio of 16:9 for landscape videos, 1:1 for square videos, and 4:5 for vertical videos. Moreover, upload your videos in HD by activating this feature in the Facebook settings tab to retain video quality. Also, you can compress your videos using the H.264 video codec.
TikTok Video Formats
With the best TikTok video formatting, viewers will see your videos as you intend. The most important considerations when making TikTok videos are video length and file format. For maximum viewership, consider a maximum file size of 287.6 MB for iOS and 72 MB for Android.
For advertisements, a maximum of 500 MB is applicable. TikTok video lengths have been recently extended to 60 seconds when you string 4x 15 second segments together. However, this only applies to videos recorded in-app. Uploaded videos created elsewhere may be longer than a minute.
Most TikTok videos are viewed vertically as most users use smartphones, though the horizontal orientation is also allowed. Specific features of TikTok videos include 1080×1920 pixels resolution and an aspect ratio of 9:16. Still, 1:1 is possible, but it will not fit the smartphone screen.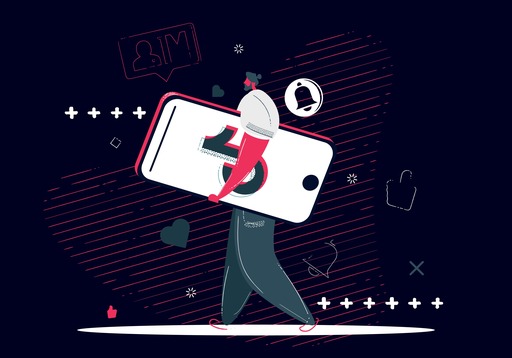 TikTok supports MP4 and MOV files like Facebook and Instagram. For ADs, AVI and GIF files are recommended as they are concise and precise, thus communicating the message in the shortest way possible.
How to Change Video Format
Sometimes you want to post a video, but it is too large, or it is in a format that is not supported by a certain platform. Here, you have no option other than converting the file into the smallest video format. There are several video converters online, both paid for and free, that you can use.
However, whatever format you use, sometimes a video file is too large to send on social media. In such situations, FileWhopper is a good solution as it allows you to send files of any size fast and securely. It offers a one-time secure payment that allows you to pay only when you want to use the platform.
FileWhopper can transfer up to 10 terabytes in various formats. So you don't have to compress or convert your video file before sending it. The platform is quite simple, you only need to pick a file, get a quote for your file depending on the size, and then receive a link after payment to share with the recipient.
The file is always encrypted with a password for security. Also, FileWhopper keeps your file or folder for up to two weeks, after which it is deleted after downloading.
Conclusion
Knowing the file formats supported by different social media platforms before posting your videos is helpful. Basic knowledge of video formats will enable you to deliver your message effectively to attract a large viewership.