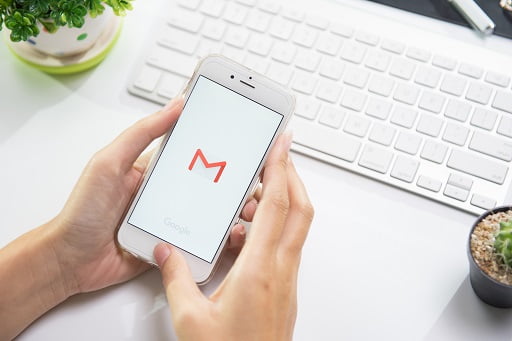 Gmail is one of the oldest email services. The brand has come a long way to build a formidable user base. If emailing contributes a great part to your daily correspondence, then knowing the most useful Gmail features will help you enhance your user experience a great deal. When it comes to the tech world, you cannot know everything. Therefore, don't be surprised when you come across something entirely new in this article even if you have been using Gmail for more than half of your life. Buckle up for the first part of our ultimate guide on how to change your experience on Gmail.
What Are the Best Ways to Use Gmail?
1. Access Multiple Accounts
If you want to open another Gmail account, don't worry about having to log in and out. You can be signed in to your multiple accounts simultaneously with the emails lined up on separate tabs under the same browser. To open multiple accounts, access the account avatar, click on the Add Account, follow the prompts of creating or signing in with your new email, and you will be sorted out.
2. Snooze Emails
This feature works as a reminder. Let's say you are snowed under and can't respond to an important message instantly. You forget about it, only to be reminded by the sender that they're waiting for your reply. We have all been there. With the Gmail snooze feature, you can make non-urgent important emails disappear from your inbox and reappear there whenever you are ready to answer them.
3. Use Other Mail Clients to Access Your Gmail Account
If you are a fan of other mail clients but still need to use your Gmail account, you can use other clients to receive your Gmail messages. All you need is a client that supports POP. Yahoo, Outlook, and Apple Mail are among the many clients that you can set up your Gmail account with to receive and send your emails.
4. Use the Priority Inbox Setting
In case you didn't know, with Gmail, you can keep important messages separately. With the Priority Inbox setting, your emails will be categorized into three sections: Important and Unread, Starred and Everything else. This feature is quite useful if you are one person who receives a lot of emails and wants to easily catch up.
5. Create Events on Google Calendar
In most cases, we tend to forget the appointments that we make via emails or calls. With the Create event feature, you can pick a date on your email and make an appointment in Google Calendar. You can create reminders for important events and add specific details.
6. Monitor What Apps Have Access to Gmail
Most users fear that some apps will attempt to read their email messages. This security issue has been taken note of, and now you can constantly check which apps have access to your Gmail messages. On the myaccount.google.com page, go to Security > Apps with account access and then select Manage third-party access.
7. Export Your Contacts from Gmail
Gmail creates a backup of all your contacts. You can export them to another mail client, such as Yahoo, Outlook, AOL, and others. You can achieve this by:
Opening your Google Contacts.
Selecting the More option.
Clicking on the contact you wish to export.
Selecting Export.
Selecting the format you wish to export your contact in, such as Google CSV, Outlook CSV, or vCard.
How to Select All Emails in Gmail
At times you may need to select all your emails in the Inbox. The quick way to do this is to access your Gmail account, go to the Inbox folder, and click the Select button. You may also click the down arrow button next to it to open a drop-down menu where you can configure specific types of emails to be selected.
How to Make Gmail Productive
There are various ways to make your Gmail productive, and here are some of the key features to use in order to enhance Gmail productivity.
Smart Compose — with Smart Compose, you get predictive text suggestions while typing your email messages. In order for you not to sound like a robot, the Smart Compose feature suggestions fit your unique style of writing.
Add Emails to Google Tasks — with this trick, you can get the most out of your Gmail experience. This feature allows you to add your selected email to your to-do list. For instance, you can add an email with instructions on how to execute a particular project to Google Tasks so that when you begin executing the project, you will access the instructions attached to the email through Google Tasks.
Labelling Emails — old but still effective, this is one of the most useful Gmail tricks on how to organize the Gmail inbox. That's the easiest way to navigate through your email smoothly, leaving it well-organized. With Labels, you can organize your Gmail inbox in a productive manner. Upon receiving an important email, you can attach a label to it to ensure it is easy to find later when you need it. For example, if you receive a message about a wedding event, you can simply attach a "wedding" label. This will allow you to search using the label later on the search bar. You only need to search "wedding" to bring up the email.
How to Send Money through Gmail
Did you know that you can send money using Gmail? Well, with Google Pay Send, you can receive or send funds. With a max sending or receiving amount of $9,999, there is a lot that one can achieve using this feature. Simply click on the dollar sign at the bottom of the email to make a payment or request one. The Google Pay Send feature requires both parties to have Google Pay Send accounts with banking details.
How to Unsubscribe to Everything in Gmail 
Do you want to opt out of everything on your Gmail account? We all have reached that breaking point after receiving thousands of emails, only to discover that there are only three emails that matter. A lot of subscriptions can cause headache if not managed. With the Unsubscribe feature, users will receive reminders of the promotional emails received in the last 30 days. These reminders will prompt the user to auto unsubscribe from marketing emails that haven't been opened in the last 30 days. Having this feature improves your experience on Gmail and will help you unsubscribe from everything on your Gmail account.
There have been a lot of changes to Gmail recently, and most of these implementations have improved user experience. Gmail has always been behind when it comes to modern features. However, they have managed to catch up, and users will enjoy a smooth and productive emailing experience.
How to Send Files Online Without Gmail
You can use FileWhopper for sending and sharing your large files. It's really easy to use, and you need to follow a couple of steps to proceed from upload to sharing. Using the environment, you can share music, videos, images, and other files securely and with ease. Get started by checking out how it works.