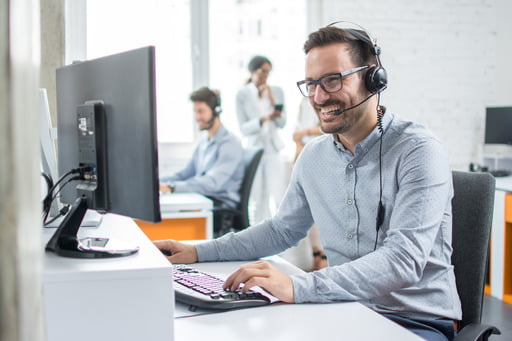 Since its launch more than a decade ago, WhatsApp has steadily risen to the top as the world's most popular app for free chats and video calls. It's a cross-platform messaging app that allows users to connect to friends and family via mobile devices and desktops around the globe.
Like any other great software, WhatsApp is no exception when it comes to issues and bugs. However, unlike most applications, WhatsApp doesn't have a direct phone number to report issues. Instead, WhatsApp users have been provided with alternative means of communication, and in today's post, we'll show you how to contact WhatsApp support and get your issues resolved.
How to Contact WhatsApp Customer Service
Whenever you run into problems when using any type of software, you expect to contact the tech team and get your problem resolved as soon as possible. While contacting customer support via phone or live chat is the fastest method, for some reason, WhatsApp only uses email. The email address you see on the WhatsApp contact page depends on your device. For instance, if you are an Android user and you want to contact WhatsApp Messenger Support, the contact email provided is android_web@support.whatsapp.com.
As you can see, the email is specific to Android users. If you use an iPhone, a desktop, or any other device, you'll find respective email addresses on WhatsApp's "Contact us" page.
Useful tip: WhatsApp has an FAQ page that's dedicated to answering the most common problems that users are likely to encounter. Before forwarding your queries, it's advisable to go through this section to check if your issue has been addressed. Normally, the support team at WhatsApp won't respond to a question that's already been answered in the FAQ section.
How to Email WhatsApp Customer Service
Here is the step-by-step guide on how to email WhatsApp Support from your device:
Depending on the device that you're using, go to WhatsApp and click the menu icon (three dots).
Select "Settings" and tap or click on "Help". This opens a page containing the "FAQ", "Contact us" and "Terms and Privacy Policy" links.
From there, you can use one of the approaches below:
Scenario 1: If you can access the WhatsApp messenger app from your current device, then you can easily email WhatsApp support. If you're using a desktop, you'll notice that when you click the "Contact us" link, you're taken to a window that allows you to input your email address and your question. The app automatically detects the device that you're using, and all you have to do is enter your email address and describe your issue and then click "Send". On the other hand, if you're using a mobile device, tap on the "Contact us" link to open a window that allows you to describe your issue.
When you tap "Next", it opens an FAQ page with a few suggestions on how to tackle your issue. If you don't get your answer, tap on the "This doesn't answer my question" button. This triggers WhatsApp to connect to your email client with the description of your issue and the customer support email address, depending on your device.
Scenario 2: Let's say you want to contact the support team from another device since you can't access the app from the problematic device. Here is how to do this:
Go to your desktop or mobile device's WhatsApp, open Settings > Help > FAQ. Navigate to the bottom of the page and tap or click on "Get in touch".
On the next page, you'll see multiple options:

WhatsApp Messenger Support
WhatsApp Business Support
WhatsApp Enterprise Solutions
Privacy Policy Questions
General Business Questions
WhatsApp Corporate Address

Each section has a different email address. For instance, to contact WhatsApp Messenger Support, tap on or click the "contact us" link. This will open a page listing the following devices: Android, iPhone, Web or Desktop, KaiOS, and Other. Select the device that you're using WhatsApp on to display the respective email address:

Android: android_web@support.whatsapp.com
iPhone: iphone_web@support.whatsapp.com
KaiOS: kaios_web@support.whatsapp.com
Web or Desktop: webclient_web@support.whatsapp.com
Other: support@whatsapp.com

Be sure to input your phone number in the field provided in an international format. If you're unsure about your country code, WhatsApp has made it easier for you. Simply click or tap the dropdown list and select your country.
When you tap or click on the email address provided, you'll be redirected to your email client. Alternatively, you can copy the email address and paste it into your email client. Compose your email, describing in detail the issues that you're facing, and once you're done, tap or click "Send".
You'll instantly receive a response acknowledging receipt of your request and stating that you'll be contacted regarding your subject as soon as possible.
If you have concerns with WhatsApp Business, you can email WhatsApp Business Support using the steps above. To make it easier for the support team to address your issues, provide them with as many details as possible with screenshots, where possible, of any error messages. If the information you provided is not clear enough, you might be asked to describe it further.
The same case applies to Privacy Policy Questions and General Business Questions. Just be sure to ask relevant questions that are related to the category that you've selected.
How to Write to WhatsApp Tech Support
Assuming the worst has happened, say none of your devices are working and you don't have an internet connection, you can still write to WhatsApp customer service the traditional way. WhatsApp has provided its corporate address:
WhatsApp Inc.
1601 Willow Road
Menlo Park, California 94025
United States of America
In your letter, give a clear description of the problems affecting your device and remember to state the specific model of your device, be it a smartphone or laptop or desktop. This will help the tech support team to better understand your problem and provide accurate response. Don't forget to include your phone number in an international format. If you're unsure about your country code, you can ask around.
When describing your issues, be sure to state when they started. For instance, if you're having issues when making WhatsApp video calls – for example, if your screen freezes or your calls drop – let the support team know the frequency of the problem and how long you've been experiencing it.
Send Large Files and Folders Hassle-Free
Have you tried sending a large video file via WhatsApp, only for it to be trimmed down to less than three minutes? Disappointing, right? Luckily, with FileWhopper, you don't have to worry about file size or high charges. Regardless of the size, format or quality of your files, you can send them fast and securely. No need to convert or compress files and no more "File is too large" error messages! FileWhopper uses a tiny app to handle mighty files with ease, providing military-grade encryption and ensuring fast transfer speeds. Plus, you no longer have to worry about data breaches or the loss of data.
The platform is uncluttered and pretty straightforward. All you need to do is choose the file or folder that you wish to transfer and you'll get an instant price quote. Next, upload your file or folder using the app, and share the link and password with your intended recipient. Once your file or folder has been uploaded, your recipient has 14 days to download it, after which it will be permanently deleted. Your order includes one download by one recipient by default; however, if you want several people to access the information, you can adjust the number of downloads and extend the storage period by ordering extra services.
The app eliminates the risk of losing your valuable data due to an abrupt system shutdown since it pauses the transfer when your connection drops and resumes it when you're back online.
And one more thing, you only pay a one-time fee based on the size of your file or folder – and it's pretty affordable! This means you no longer have to commit to pricey subscriptions.
Thanks to FileWhopper, sending large files and folders has never been this easy.