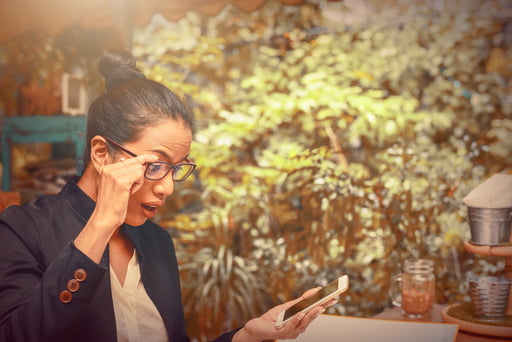 WhatsApp, which currently has about 2 billion active users, is an easy way to connect with people without paying exorbitant call charges. Over the years, the green app has grown to become one of the most popular social media platforms in existence today. Of course, this caught the attention of the Facebook company, which sought to buy this network for itself. Following its successful acquisition, a lot has changed in terms of user data management.
Considering that Facebook is a data-hungry company, it was only a matter of time before this spilled over to the green app. The app collects user information and shares it with Facebook. While it claims it only harvests metadata (data about your data), it is worth noting that this is as good as collecting your actual data. The information includes your user ID and device ID, among other details.
There are legal factors to consider, which is why Facebook has recently released a policy that users need to agree to. According to information released on the WhatsApp blog, this "limited data" collection is meant to keep users safe while utilizing the app. While that stands to be debated, you have to agree to these new terms if you wish to continue using the platform.
However, it is important to note that WhatsApp's new privacy policy is not as dangerous as it sounds. It all depends on how much you are willing to share with a company that is offering you "free services", so to speak.
Note: The updated policy does not affect the security of your communication. Your messages are still end-to-end encrypted, which means Facebook and other third parties cannot view your calls or chats.
In addition, WhatsApp comes with added privacy features that you can utilize to improve your security and privacy on the platform. Let's take a look at some of them.
What Are the Best Privacy Settings on WhatsApp?
With WhatsApp's default settings, you can do the following:
View your profile picture
See your status updates
Know when you last visited or used WhatsApp
Get added to public groups without your permission
However, if you wish to alter these settings to achieve more privacy, some options can help you. You can turn off the "Last seen" feature, preventing other users from knowing when you last used WhatsApp. In addition, some features allow you to prevent strangers from viewing your profile picture.
You can take this a step further by turning off "read receipts." This will prevent other users from knowing if you have read their messages. You can even change the privacy settings to prevent other users from adding you to public groups without your permission.
How to Configure Your WhatsApp Privacy Settings
First, you need to launch WhatsApp and open the Settings window. Follow these steps:
Depending on the make and model of your phone, tap the Settings icon located in the bottom menu. Alternatively, tap on the three dots in the top right corner of your screen and choose Settings.
Select the Account option and tap on Privacy.
The new window will show you several features to improve your privacy. You can change your Profile Photo, Last Seen, Groups, Read Receipts, and My Status settings, among many others.
Note: If you choose to turn off read receipts, you will be unable to know whether other users have read your messages. In addition, you cannot turn off this option for group chats.
Another thing to keep in mind is that turning off the Last Seen feature will prevent you from viewing the Last Seen status of other users. This is WhatsApp's way of playing fair.
You can choose any of the features you wish to change. For example, if you want to modify who can add you to a public group, you have three options:
Everyone
My Contacts
My Contacts Except…
To select any of these options, tap on Groups and select the one you want. The last option makes it possible to prevent specific users on your contact list from adding you to groups without your permission.
If you want to change who can view your profile picture, choose the Profile Photo option. You can then choose from these three options:
Everyone
My Contacts
Nobody
To choose who can view your status updates, go to Status and select any of these options:
My Contacts
My Contacts Except…
Only Share With…
Other Settings That Can Help You Protect Your Privacy on WhatsApp
While the settings described above might be enough to satisfy most of your privacy needs, you may also want to consider other WhatsApp features available at your disposal. Let's take a look at some of them:
1. Block contacts
If you don't want a specific person to send you messages, call you, or view your status updates and profile picture, you can use this feature. By using the block function, you don't have to alter all your privacy settings just for one person.
Here is how to block a contact:
Tap the three dots located in the top right corner of your screen and go to Settings.
Choose the Account option and then click on Privacy.
From there, select the Block Contacts option and tap on the + icon in the top right corner of the window.
Choose the contact you want to block.
If an unknown individual sends you a message, you can block them directly from the chat:
First, open the chat and choose the three dots in the top right corner of the window.
Go to More and tap on Block.
For iOS users:
Go to the Settings gear icon in the bottom right corner of your screen.
Select Account and then choose the Privacy option.
Tap on Blocked, select Add New, and choose the contact you wish to add to the block list.
You can also block an unknown number directly from the chat window:
Open the chat and select the name or number of the contact at the top of the window.
Choose the Block Contact option.
2. Disable automatic media downloads
By default, WhatsApp downloads media files automatically. This can be a problem since your phone may get filled up with videos and images you do not need.
To stop the app from downloading data automatically without your permission, follow the instructions below:
Open the Settings window and select Storage and Data.
Go to the "Media auto-download" section and tap on "When using mobile data".
Uncheck the boxes next to Photos, Audio, Video, and Documents.
3. Lock your chat screen
If you have snoopy friends or confidential chats that you don't want to be exposed to the wrong people, you can activate the screen lock function.
If your phone supports fingerprint security features, you can use Fingerprint Lock to lock your WhatsApp chat window. Here is how to do this:
Go to Settings and select Account.
From there, tap on Privacy and choose Fingerprint Lock. Toggle on the switch to activate it.
If your phone supports the Face ID function, you can use this feature instead. Simply select the option and toggle on the switch.
4. Turn off the Live Location feature
If you don't want WhatsApp to have access to your location at all times, you can deactivate this feature:
Open the Settings window and select Account.
From there, choose Privacy and go to Live Location.
If the option shows "None," then you don't have to do anything. This means that the feature is not activated. If this is not the case, tap on Live Location to turn it off.
How to Send Large Files and Folders Online
While WhatsApp is convenient for sending media files, it has its limitations. You cannot send files larger than the maximum upload limit. You might find that you are forced to compress your data, which reduces its quality.
In addition, upload and download speeds are a concern when using the green app for transferring data. Although it is end-to-end encrypted, it is inefficient if you need to collaborate on large projects. So, you need a way to share large amounts of data.
FileWhopper is designed just for this purpose. It is a cloud-based platform that allows users to send, receive, and back up files and folders no matter their size. Indeed, you can transfer data of ANY size without limits or speed throttling. You can send as much as 1,000 TB and even much more.
While you might need to wait for hours to send large files on other platforms, you won't have this problem with FileWhopper. If you have a good Internet connection, you can share and receive huge amounts of data at the fastest possible speeds.
In addition, you don't need to compress your files before sending them through the app. FileWhopper preserves the quality of your data and uploads it in its original format. Unlike when using most file-transfer apps, you don't need to pay any recurring subscription fees to use this platform. Simply choose the file or folder you want to send, and you will get a one-time quote depending on its size. There are no hidden or extra charges.
FileWhopper supports simultaneous uploads and downloads. Once you initiate an upload, the recipient can begin downloading your file or folder immediately – you don't have to wait for the transfer to complete before they can start. All you have to do is send them the access link along with the password that was used to encrypt your data.
FileWhopper's top-notch encryption and security features keep your data safe from malicious individuals. This makes it perfect for collaborating on sensitive projects, no matter the location of your team.
The app has a protective feature that saves your transfer progress. Even if your device runs out of power or your network connection drops, you won't have to start from scratch. Once the connection is restored, your transfer will resume exactly from where it stopped. The service achieves this by installing a tiny app onto your computer. As soon as the transfer process is complete, it uninstalls itself automatically.
Conclusion
In an age where almost anything can be found on the internet, privacy is important. We all need to know how to set healthy boundaries while using social apps like WhatsApp.
By applying the privacy features described in this article, you can achieve a good level of control over how much you share. In addition, you can use FileWhopper to share files and folders of any size efficiently and securely.